Pepper robot: Now you can dress up your companion to make it look more like a human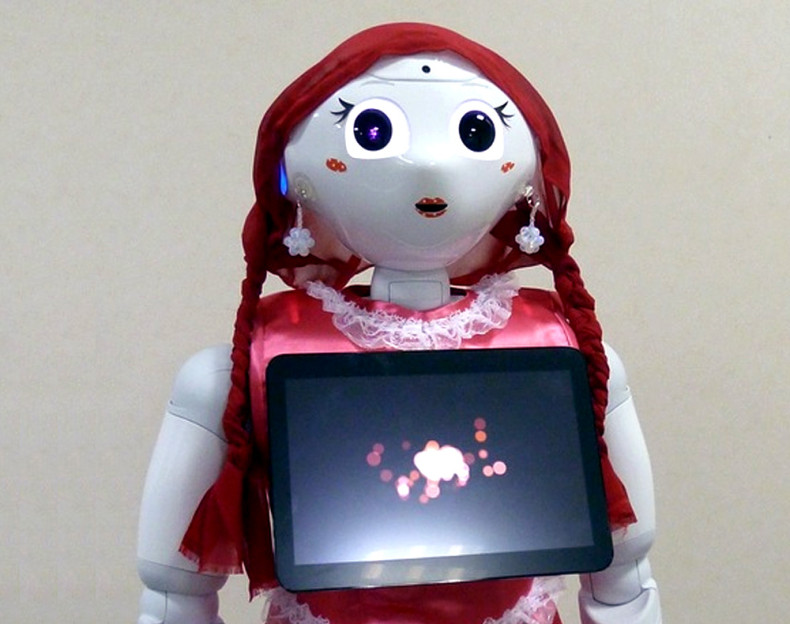 Japanese fans of Softbank's personal robot companion Pepper are making robot couture a thing by opening an online store selling a line of clothes, accessories, wigs and make-up stickers that can be used to decorate the robot.
Pepper is an autonomous, sophisticated humanoid robot made by Aldebaran Robotics, working together with Chinese manufacturer Foxconn and SoftBank since 2012. Weighing 28kg, Pepper stands 1.2m tall and has two arms. It rolls around on a wheeled base and contains a lithium-ion battery that lasts 12 hours, as well as a 10.1in tablet mounted on its chest and multiple audio, visual and tactile sensors.
The robot was first announced in June 2014, and when it was released on 22 June and again on 2 November, both batches of 1,000 robots each sold out within a minute of going on sale, due to its popularity as a human companion that can sing, process information, recognise voices and detect different emotions by analysing sounds, voice tones and expressions, learning through repeated verbal interactions with people.
The Rierie online shop exclusively caters to robot couture and accessories for just Pepper, and there are 63 different items for fans to purchase, including a kimono, dresses, a tailcoat with bow tie and a Santa Claus suit, as well as earrings attached using suction pads, wigs, hair ties, hats and eyelashes, blusher and lip stickers to give Pepper a more expressive face.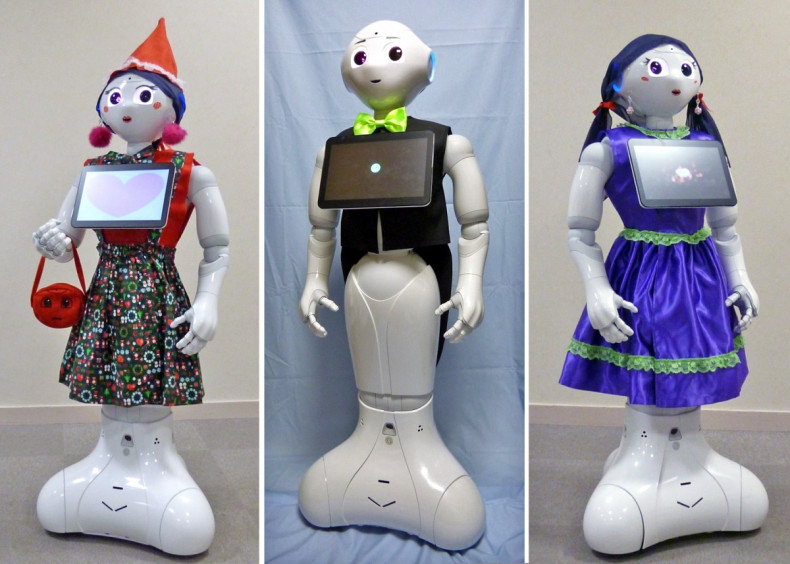 The clothing apparel ranges from ¥3,000 (£16.19) for a blouse or skirt up to ¥25,000 for a dress, while the make-up stickers cost ¥500 and hair costs ¥1,000, but all of the items are handmade items, not mass-produced.
The shop states that its products have been carefully designed and approved by computer and electrical engineers to make sure that none of the garments get in the way of Pepper's movement or to block any sensors, such as its camera or microphone, so cloth is used to simulate hair rather than a synthetic wig.
"We are not doing it for the money. We aim to offer the joy of the experience of personalising humanoid robots," Mitsuru Numata, 59, who works for an IT company and is part of an online group of Pepper fans told the Wall Street Journal.
Numata had the idea for making Pepper clothes at a fan event held in Tokyo in July. He opened the online shop with his friend Rieko Kawauchi. They believe that the Rierie shop is one of the first ever retailers in the world for robots, and are happy to accept orders from overseas. Interestingly, the best-selling items on the website are currently the tailcoat set and a man's outfit, both of which make the robot look like a robot butler.