The Peruvian government has recalled its ambassador to Venezuela on Monday (6 March) and has also issued an official letter of protest, showing its "most energetic and absolute condemnation" of "insolent expressions" by Caracas about its President Pedro Pablo Kuczynski.
The spat between the two neighbours deepened after Venezuela's Foreign Minister Delcy Rodríguez, criticising the comments of the Peruvian president made in the US, called Kuczynski a coward and a dog, which is obedient to Washington.
Earlier, Kuczynski upset Venezuela during a speech in the US, in which he had said Latin America was like a well-behaved dog on the carpet except for Venezuela which was "a big problem".
The comment irked President Nicolas Maduro, who asked for an apology.
During an event in honour of late socialist leader Hugo Chávez on Monday, Rodríguez criticised Peru's obedience to the US.
"He goes round, poor thing, with my respect because he is an elderly man, [like] a good dog who wags its tail at the empire and asks for an intervention in Venezuela. He's alone, going round like a crazy man, with no one paying attention," the Venezuelan foreign minister was quoted as saying by the Guardian.
On which, Peruvian Foreign Affairs Minister Ricardo Luna said, "Concerning the statements by the Foreign Minister of Venezuela, I must say that I regret and reject them because they were insolent and unacceptable."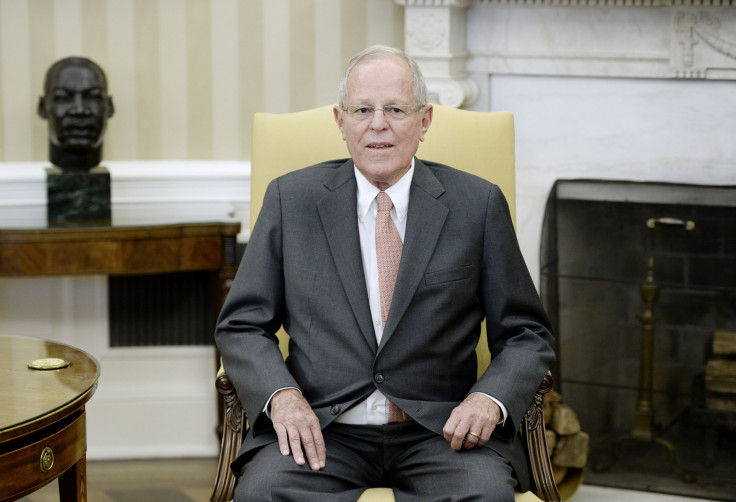 Recent power system changes in Brazil and Argentina– with centre-right governments in charge – have upset Venezuela's support in Latin America. The country has maintained strong relations with fellow leftist-led countries, like Bolivia, Cuba, Ecuador and Nicaragua.