Venezuela has pulled the plug on CNN's Spanish-language channel, accusing it of spreading "propaganda" after it aired an investigation into an alleged visa racket.
The state National Telecommunications Commission ordered "the immediate suspension of broadcasts by the news channel CNN in Spanish" in Venezuela, a government statement said.
The body, known as Conatel, said the action was taken because CNN's programming violated the "peace and democratic stability" of the country and due to the "systematic and repeated way" it repeated the allegations.
It follows an investigation which revealed serious irregularities in the way passports were issued.
In a piece first broadcast on 6 February, CNN en Español alleged that Venezuelan passports and visas had been sold at the Baghdad embassy in Iraq to Arabs – some of whom may be linked to terrorism, the channel said.
Vice President Tareck El Aissami was one of those allegedly behind the racket.
Earlier this week, on Monday (13 February), the US Treasury announced that it is to add Aissami to its sanctions list after an investigation alleged he is aiding international drug traffickers.
Venezuelan President Nicolas Maduro reacted furiously to the allegations and demanded a public apology from the US.
Prior to Conatel's announcement, Maduro said he wanted CNN "out" of the country for its "manipulation" of news.
"CNN, do not get into the affairs of Venezuelans. I want CNN well away from here. Outside of Venezuela. Do not put your nose in Venezuela," Maduro said, reported El Nacional.
Once the order was issued, CNN immediately disappeared from screens.
In response to the Venezuela's actions, CNN en Español issued a statement on its website.
"At CNN en Español we believe in the essential role that freedom of the press plays in a healthy democracy," it read.
"This Wednesday (February 15) the Venezuelan government took our TV signal off the air, denying Venezuelans access to information and news from our television network, which they have trusted for twenty years.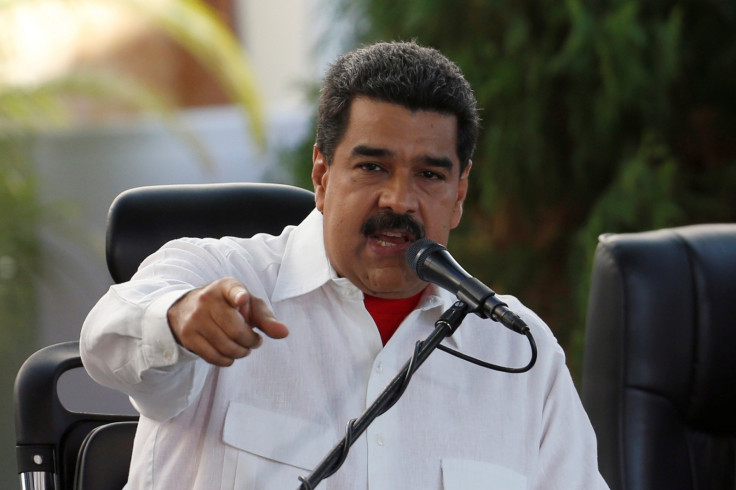 "CNN en Español will continue to fulfill its commitment to the public of Venezuela by offering our television signal for free on YouTube and links to our news on CNNEspanol.com, so that it has access to information that is not available in any other way."