Nicaragua: Environmental activists expelled for allegedly handling explosive substances
A Costa Rican, four Mexicans and one Argentinian among those expelled.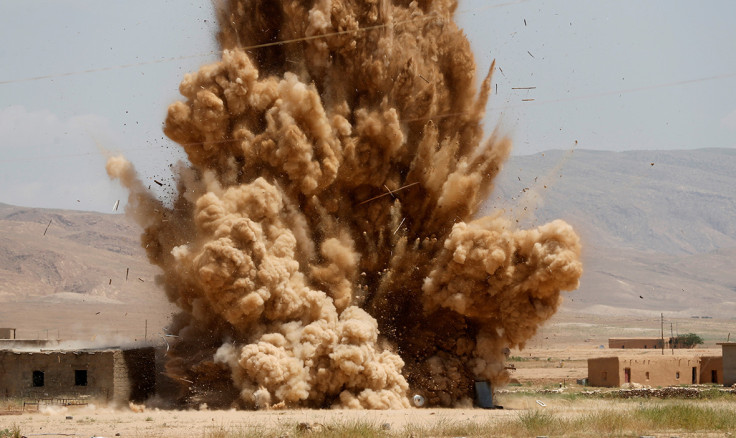 Six environment activists - four Mexican, one Argentinian and a Costa Rican - have been expelled from Nicaragua, a central American country, over allegations that they handled explosive substances without permission. The Mexicans were deported to Honduras, while the other two were sent to Costa Rica.
The six foreign activists were arrested on Saturday (25 June) following an explosion during a workshop on making low-fuel-consumption ovens, which was being held in a town in New Guinea, in southern Nicaragua. They were all part of an activist group that was holding workshops on various ecological projects in Central American communities.
Mónica López Baltodano, an environmental attorney who contacted authorities following the detention of the activists, said that the six activists were released from custody and deported on Monday night (27 June) "without any official explanation". A Mexican foreign relations department official, Jacobo Prado, also confirmed the deportation on MVS Radio and added that all the four Mexicans were in good health.
Nicaraguan authorities have not made any comments on the reason for the measure, other than saying they would not file charges against those expelled.
Expulsion cases are not new for Nicaragua. Around two weeks ago three US government officials were expelled from the country for allegedly carrying out anti-terrorism and anti-drug activities without the knowledge of local authorities. The country also expelled a Mexican citizen earlier in June, accusing the person of faking his own disappearance to hurt the Nicaraguan government's image.
In response to these recent cases of expulsions, the Mexican government on Monday alerted its citizens currently in Nicaragua or planning to visit soon to contact their embassy if they see a detention threat, The Guardian reported.
© Copyright IBTimes 2023. All rights reserved.