Peru declares Amazon emergency as population suffers mercury contamination from illegal mining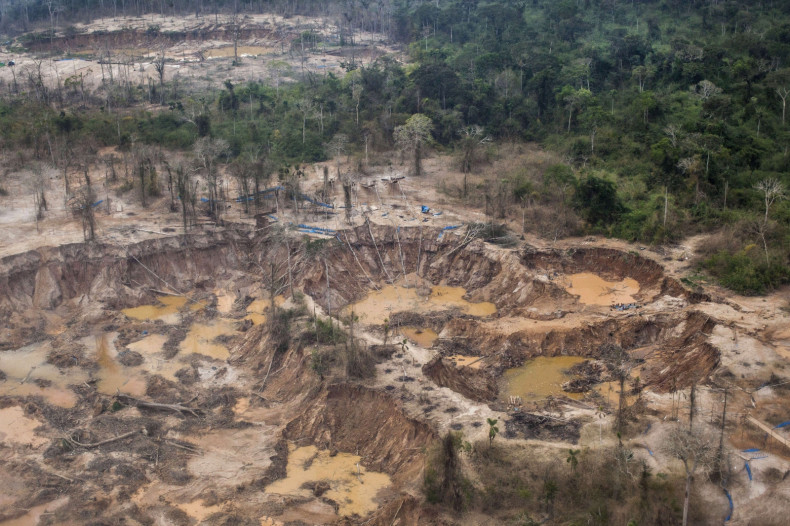 The Peruvian government has announced a 60-day emergency in the southeastern jungle Madre de Dios region. The move – which will affect 11 districts in the state – comes after blood samples from the local population showed alarmingly high levels of mercury in their bodies due to widespread illegal gold mining.
As well as in people, studies conducted by Stanford University in California and others showed high levels of the harmful heavy metal in rivers and fish. According to the country's Deputy Health Minister, Percy Minaya, as many as 50,000 people could be affected by mercury contamination.
Members of the Harakmbut indigenous community are reportedly some of the worst affected after being found to have six times the suggested level of mercury. Regions where the emergency was declared include Manu, Tahuamanu and Tambopata provinces.
Authorities in Lima said it would despatch hospital boats to treat people in the concerned areas. It will also provide uncontaminated fish to residents of Madre de Dios, which borders Brazil. Indigenous residents are particularly at risk given their reliance on fish as their primary source of protein.
"The consequences of mining activity in Madre de Dios will be with us for the next 80 years, and that must be fought at its roots," said Environment Minister Manuel Pulgar-Vidal. "Declaring the emergency brings action, hospitals, food such as uncontaminated fish, among other things."
He added: "Forty-one percent of the population of Madre de Dios is exposed to mercury pollution." Thousands of miners working illegally in the region use mercury to extract gold from the rivers of Latin America's largest gold producer. Some 15% of the production is believed to be extracted illegally with little to no measures taken to protect the environment.
Around 40 tonnes of mercury is dumped back into the Amazon's rivers each year and according to the environment ministry, miners have wiped out more than 100,000 hectares of rainforest in the jungle region.