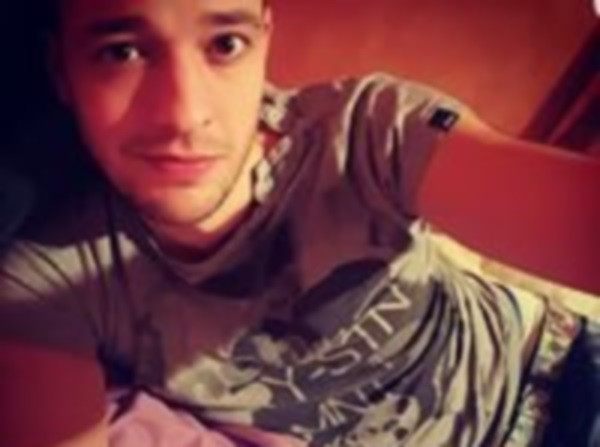 A pervert who filmed himself sexually abusing a screaming baby before sending it to his boyfriend has been jailed for 16 months.
Ryan Simpson, from Elgin, Moray, admitted recording the footage of him kissing the child then sending it to his partner during a hearing at the High Court in Aberdeen.
The 29-year-old was also placed on the sex offenders' register for 10 years during sentencing on Wednesday (29 March).
The hotel worker also admitted possessing indecent images of children when he previously appeared at Elgin Sheriff Court.
Simpson's offences came to light after his boyfriend's home was raided in the south of England last summer, with investigators finding Simpson's video recording.
After seizing all of the electronic devices at the property a Samsung tablet was found containing a "category A" sexual assault – the most serious - involving Simpson.
The Evening Press reported that the infant was distressed and crying at the time of the assault and detectives later discovered messages Simpson had sent his partner during the course of the abuse.
Those messages asked for his former partner's e-mail address and another asked whether he had watched the video.
The court heard one of the messages chillingly read: "I didn't have much time, or I would have done as I wanted."
Two mobile phones belonging to Simpson were later seized by police that contained two video clips showing children being sexually abused. He may have shared them with friends in a social media chat group.
Simpson's defence advocate, Jonathan Crowe, said his client had been "pressurised" into committing the sexual assault by his partner and he was "devastated" by his actions.
He went on to say: "He was in hindsight horrified by his behaviour. He found that his partner was not appeased but on the contrary he continued to pressurise him."
Sentencing Simpson, Lord Woolman said: "I accept that your former partner exercised a malign influence upon you. You terminated the relationship once you appreciated where it might lead you. But you are responsible for the acts you committed.
"Having regard to the requirements of punishment, deterrence and denunciation, only a custodial sentence is appropriate."
It was stated that Simpson had a "difficult upbringing" in foster care and that he had ended the relationship with his partner.
Simpson had admitted charges of taking indecent images of a baby, distributing those images, and of possessing indecent images of children, in addition to one charge of sexually assaulting a child under the age of 13.