PES Productions is fully aware of the ups and downs the Pro Evolution Soccer series has been through over the years; particularly the last decade. Prior to detailing what's coming in PES 2017, a graph was shown to the assembled journalists at a preview event just outside of London, depicting the lull during which EA Sports' Fifa series established commercial and critical dominance – that is, before last year's switcheroo.
In 2015 the series celebrated its twentieth anniversary in spectacular fashion with a game that represented a huge leap forward for the series. It was a return to form heralded by many as one of the best football games ever made. So, where do you go from there? Change little and PES will turn into the Chelsea team of the 2015/16 season: the reigning champ that didn't build and spectacularly fell apart.
On the day of the game's official announcement, IBTimes UK sat down with an early build of the new game either side of a presentation outlining the gameplay tweaks that are being implemented in PES 2017. Feature announcements, we were told, will come at E3 2016.
Prior to any of this though, global product and brand manager for PES, Adam Bhatti, addressed the biggest fault that afflicted last year's game. When the game launched in mid-September, it arrived without up-to-date squads – a must for any football game. It took nearly two months to fix the problem, and the experience soured the release of an otherwise spectacular game. For PES 2017, Konami is promising a day one update that will include the most up-to-date squads and weekly updates thereafter for both offline and online play.
As for new features coming to the game, let's start with the most promising: adaptive AI. PES Productions has been working on this for years, and on paper it strikes as the next leap forward for football games. As you can probably infer from the description, it means AI-controlled teams that learn from how you play and react accordingly. If you pass often to one player, the opposing team will mark them better. If you attack down a particular wing, your opponents will shift their defensive focus. The adaptive AI will work the other way as well, with teams reacting to defensive strategies with their attacking play.
In practice, it's tough to notice an immediate difference, but games did become tougher as they went on, and after deliberately attacking down one wing, I did find it tougher to break through as matches progressed. It's a good sign that the differences weren't immediately noticeable. Balancing the degree of proficiency the adaptive AI has per difficulty level will be key to its success. If it shuts the player down too easily, it will become a nuisance.
Other new features are strategy-led. Switching between attacking and defensive mentalities is easy (hold left trigger + right bumper for attack, right trigger for defence) and players will also be able to select two attacking and two defensive strategies (tiki-taka and tight marking being examples) before a match to implement during it. This year's game will also allow players to implement tactics during corners as well.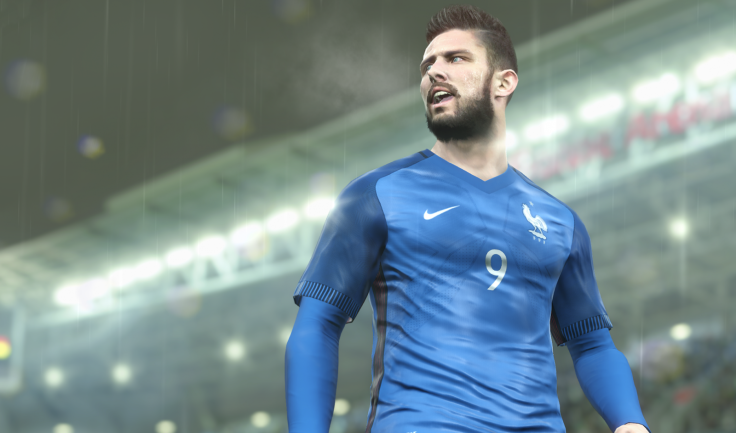 PES 2017 also comes with the visual upgrade you'd expect, pertaining to player models in particular. In last year's game, some models looked far superior to others if that player had been scanned in (cover star Neymar for example), this year a new modelling technique means improved likenesses across the board. To show this off, we were shown a side-by-side comparison – which in the few select examples displayed just how bad some of the old models were. The improvements were obvious.
Further improvements to the game's visuals come courtesy of an ever-improving Fox Engine. Bhatti told us that the PES team was always chasing the Fox Engine team to get the most out of the engine that powered last year's game, and Metal Gear Solid 5. In PES 2017 this means a huge increase in animations – particularly for goalkeepers, who react quicker – and an improved lighting system for daytime games.
Other changes seemed slight. There are improvements to first touch play, a crucial pillar of last year's success, and to passing in general. One of the greatest aspects of PES 2017 was how individual players felt. The presence of someone like Zlatan Ibrahimovic or Alexis Sanchez can be felt in a team that might otherwise suffer without them. This is still the case in the new PES, with individual players cited during our presentation for embodying the ethos behind new design decisions.
Truthfully, PES doesn't need sweeping changes s to its core gameplay. It's the surrounding features and overall presentation that need work, to really make the series the complete package. For those developments we'll have to wait. Right now, fans can be assured that PES 2017 retains the pleasures of last year's game, and the series is moving in the right direction.