Peta buys tiny stake in Hermès to force ban on exotic animal skin accessories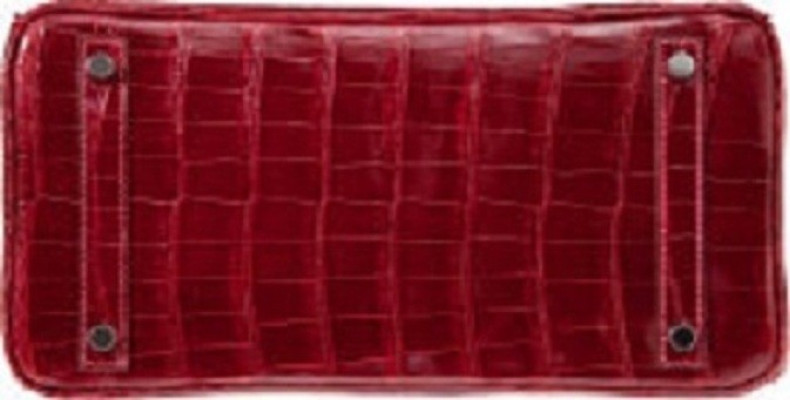 People for the Ethical Treatment of Animals (Peta) has acquired a small stake in French luxury goods maker Hermès, as the animal rights group tries to force the company to stop using alligator and crocodile skins to make its products.
Hermès uses exotic animal skins in its iconic products, such as the luxurious Birkin bags. At a Christie's auction conducted earlier in Hong Kong, a Birkin bag made of crocodile skin fetched $222,912, breaking the record for the most expensive bag.
Peta said it became a shareholder in Hermès by acquiring a single share in the company worth $360 on the Paris stock exchange. It noted that it intended to put pressure on the company to end its sale of exotic-animal skins, which are made into watch straps and bags.
The move will give the advocacy group access to the company's shareholder meetings, at which it can pressure the firm for manufacturing reforms.
While the group is known for its strange ways to attract global attention towards animal cruelty, the effectiveness of the new plan remains in doubt.
"Peta's investigation revealed that the grisly source of Hermès' accessories are living, feeling animals, some of whom were painfully mutilated and left to die," said Peta executive vice president Tracy Reiman.
"Peta will be campaigning outside the company, and, as a shareholder, also working from the inside to demand a ban on exotic animal skin accessories, including crocodile-skin bags and alligator-skin watchbands."
Peta earlier released video footage from two farms that supply Hermès-owned tanneries, showing cruel treatment of crocodiles. The farms depicted in the footage are located in Zimbabwe and Winnie, Texas.
In a statement to the New York Times, Hermès said it was conducting an investigation into the matter, but noted that the Texas farm in the video did not belong to the company.
See a video from Peta below.