Tamara Ecclestone has prompted allegations of animal cruelty after posting an Instagram picture of a horse dressed up as a unicorn, complete with a dyed pink mane.
The 33-year-old heiress is no stranger to spoiling her daughter Sophia, three, and made the child smile by popping her onto a horse disguised as the magical creature.
The snap shows Tamara clad in a floral print summery dress and high heel strappy sandals. Sophia is sat on the horse with a fluorescent mane.
A unicorn's horn is also attached to its drooped head along with an uncomfortable-looking flowery headband at what appears to be a daytime party.
Tamara's picture attracted a number of comments from her 277k followers, with one person writing: "Poor horse this isn't right !"
Someone else said: "Please don't tell me that's a real horse."
A third added: "Poor horse! Just how it wants to spend its day with a horn stuck on his head after having its hair dyed pink."
Peta UK's Director Elisa Allen explained the cruelty of the snap to IBTimes UK, saying "horses aren't toys."
She said: "We know that Tamara cares about animals, and we're sure she isn't aware that using dyes on them can result in toxic poisoning or even fatal allergic reactions.
"Horses aren't toys – they're intelligent, complex animals who should be left in peace and appreciated for their natural beauty."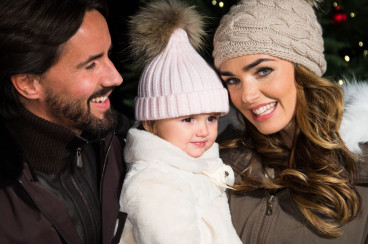 Ecclestone – who has been married to Jay Rutland since 2013 and lives in a £45m house in Kensington Palace Gardens in London – often takes Sophia horse riding and owns dogs. Thus she is probably unaware of how the Instagram snap could be seen as cruel.
Television presenter and former glamour model Katie Price came under similar scrutiny in 2016 for shaving hearts into her horse's hair.
Peta said of the incident: "An unskilled groomer could easily nick a horse with clippers, causing cuts or lesions.
"Clipping patterns into a horse's hair is about human vanity and reduces smart, sensitive animals to playthings. If Ms Price wishes to shave hearts and diamonds into someone's hair, we suggest she use her own head and leave animals out of it."