It's that time of year the Queen's face resembles the Cheshire Cat as she attends one of the biggest flat-racing events there is, but is Her Majesty's beloved Royal Ascot condoning animal cruelty?
As a big fan of the sport and the owner of multiple classic-winning horses, Queen Elizabeth II's passion has seeped into the rest of the British Royal Family, with Prince Charles and Camilla, Duchess of Cornwall being big fans of the King of Sports.
The Duke and Duchess of Cambridge also make an annual appearance at the glitzy event whereby the media focuses on Kate's outfit of choices for the daytime affair – making the Royal Ascot more fashionable than ever.
In a couple of years, Prince George and Princess Charlotte will no doubt be introduced as the new generation of Royal Ascot revellers.
The Royal Family's heavy involvement in the event has unquestionably had a ripple effect across the nation, with people from all walks of life wanting to rub shoulders and swig champagne with celebs and society's elite.
With the sun shining (if you're lucky), an endless sea of colourful attention-seeking hats and bubbly on tap, the Royal Ascot sounds too good to be true. And you'd be right in thinking that.
More than 400 horses die every year on British racecourses and it's the only context in which it is still legal to whip animals in this country.
Weighing at least 1,000 pounds and having legs supported by tiny ankles, horses are forced to run around dirt tracks at speeds of more than 30 miles per hour while carrying people on their backs.
On the Royal Family's association with horse racing, Elisa Allen, Director of PETA UK, told IBTimes UK: "Even dirty, old habits die hard, and it's doubtful that the Queen or any of the royals have been shown the sordid side of horse racing, such as the drugging, the deaths, or the horses slaughtered for meat.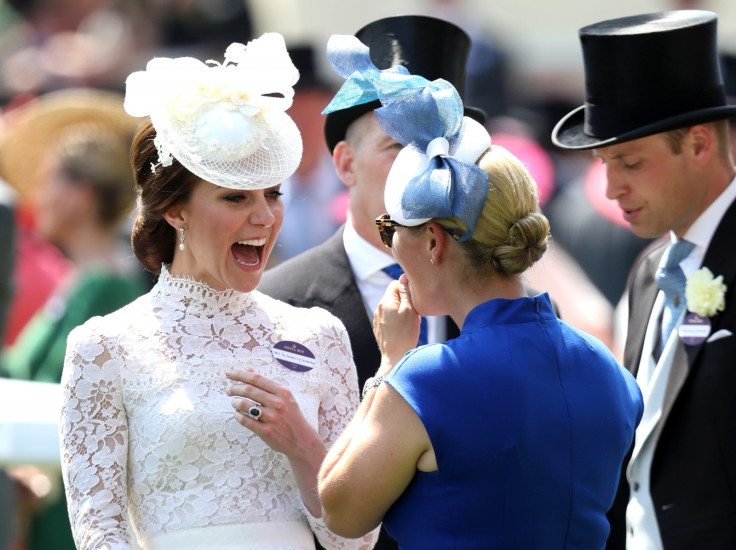 "With countless possible sources of entertainment, the Royal Family might do a bit of reading up and then shun an event that treats horses like wind-up toys and pushes their fragile limbs to – and sometimes beyond – the breaking point.
"These magnificent animals frequently collapse, sustain broken legs and necks, and endure what the industry euphemistically calls 'breakdowns' – as if they were old cars. Money is king in horse racing – as it is in dog racing, camel racing, and pigeon racing – and as society evolves, this cruel 'sport' needs to be put out to pasture," she added.
The animal rights organisation call the horses "victims of a multi-million-pound industry".
PETA also says: "Whether they die in terrifying accidents on the track, are put down because of crippling injuries or are discarded to end their lives in an abattoir, these sensitive animals are treated as nothing more than disposable commodities."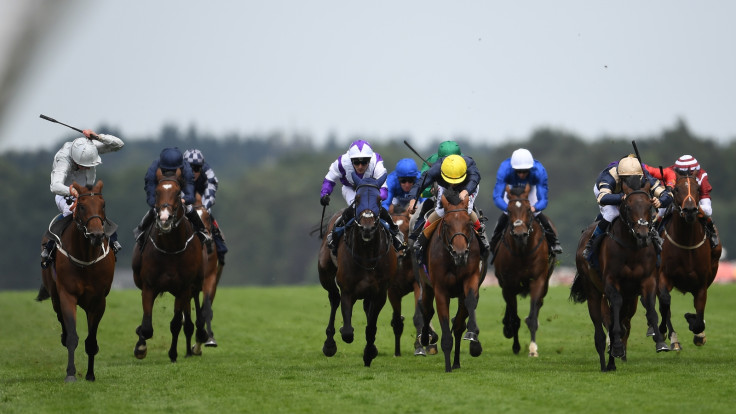 The horses are also bred for speed at the expense of bone mass and general well-being, making them fragile and pushed far beyond their natural abilities.
Racing columnist Bill Finley once remarked: "The thoroughbred race horse is a genetic mistake. It runs too fast, its frame is too large, and its legs are far too small. As long as mankind demands that it run at high speeds under stressful conditions, horses will die at racetracks".
The cruelty isn't going unnoticed by the public, with several people criticising This Morning presenter Holly Willoughby for her attendance at the Royal Ascot today.
One of her Instagram followers commented: "Didn't think you supported such a cruel sport for horses shame on you holly" as another put: "Hoping no horses get hurt".
Someone else wrote: "Another cruel sport that favour's the wealthy owners, highlights this country has a huge problem with a rich/poor divide".
"OK, OK, enough!" I hear you say. What can we do to stop this?
Boycott the racetrack. If you don't want horses to suffer, stop contributing to the industry that has no regard for their welfare including betting or attending the races. Put money on other sports including football and willing athletes, not mistreated animals.