Pete Tong is a veteran on the UK music scene but particularly in the dance genre. Even with his extensive resume, the BBC Radio 1 DJ has his ear firmly to the ground, as seen in his latest involvement on a dance film with streaming service Netflix. Tong, 57, has witnessed the twists and turns of the EDM genre over the last three decades and he agrees that it is more popular than ever.
The respected DJ is music supervisor for Netflix's upcoming EDM movie XOXO, focused on a group of friends planning to attend an electronic dance themed festival similar to the real life Electric Daisy Carnival and Coachella. Explaining why he chose to get on board with the project, Tong told IBTimes UK: "I have always looked for ways to bring electronic music into film and TV, working closely now with WME, moving to LA and living in Hollywood.
"It was a big passion of mine to get another one of these projects over the line, because compared to hip hop, r'n'b or rock music, there still aren't that many stories out there about the dance community. We did a few in the UK obviously, with Human Traffic, 24-Hour Party People and It's All Gone Pete Tong, but in America it has been slow, disregarding some documentaries and films that have used heavily in electronic scores, never really about the culture."
Tong describes Netflix as a "very appropriate" place for XOXO to sit but admits a film based on EDM would have previously struggled with distribution. He explained: "I would have tried to do it back when we started, I would have thought it would have been more embraced and more right then, but it took so long to convince those in the industry to put up the money and a distributor – or platform like Netflix – to come on board.
"The game has changed so much since 2013, back then Netflix wouldn't have even been seen as a desirable place for an up-and-coming director. Now they are perfect, especially for those things that aren't lowest common denominator... if you aren't Star Wars or Despicable Me."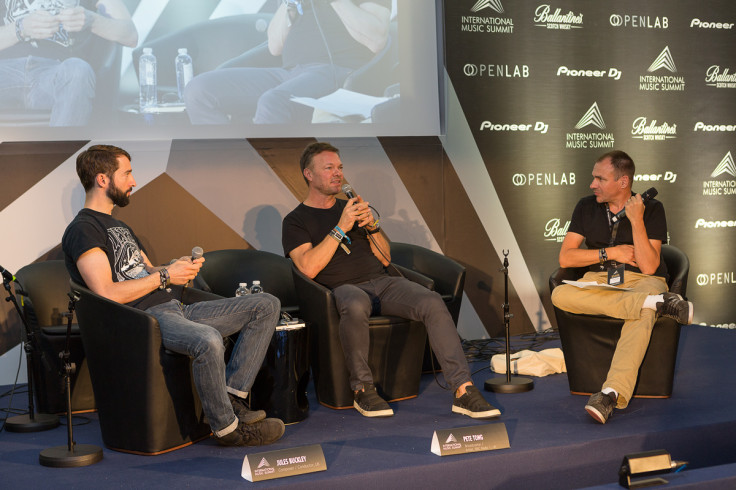 Taking advantage of his position at the forefront of the music industry, Tong launched the International Music Summit Ibiza (IMS Ibiza) in 2008 and has now been invited to speak at the first IMS College Malta, a three-day event which educates those aspiring for a career in EDM on the inner workings of the industry.
Explaining why he decided to start IMS: Ibiza all those years ago, Tong said: "I think the feeling was that we wanted to create something different to get the world to acknowledge that Ibiza wasn't just a party island, that there was so much creativity and inspiration found on the island that affects electronic music around the world.
"We felt that where Miami and Amsterdam for instance, have this kind of respect, that Ibiza was seen as a party location rather than seen for all that it offers. This coupled with the fact that we got some very positive signals from the government in Ibiza that they were very supportive of us launching a business style conference that may one day extend the season, which we have now done years later."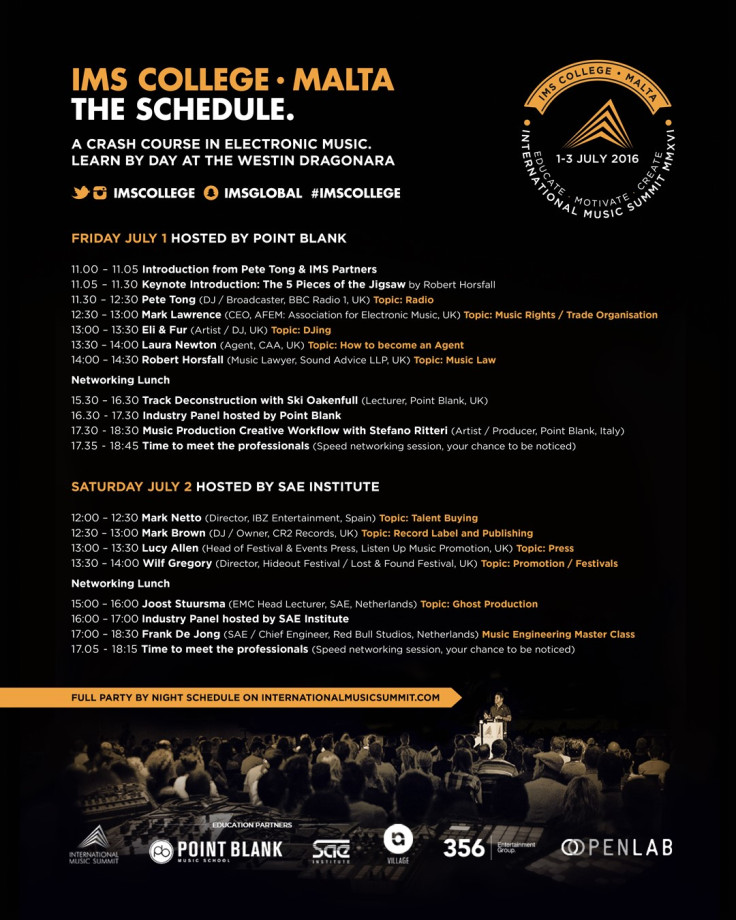 With the likes of Major Lazer, Calvin Harris, David Guetta, Avicii, Skrillex and Tiesto constantly dominating the clubs and mainstream charts worldwide, it is safe to say that dance music is a hot trend once again. Even Justin Bieber is jumping on the bandwagon.
Tong's thoughts on the resurgence of EDM? The DJ said: "As a collective it is now far more acknowledged as a big business – not thought of quite in the same way yet as rock n roll, or hip-hop or pop – but people are beginning to take it seriously at the highest level."
He continued: "I think it always ebbs and flows, it finds its own way. You can't predict it or control it. This and its influence on the mainstream, over a period of 20 or 30 years is at times up and others down. Sometimes it is overexposed, a couple of years later it comes back as something else. Fine example of this is America dancing to David Guetta and will.i.am in 2008 and now it is Flume and Major Lazer. It is a creative business, a competitive business, and a huge business in terms of all those involved around the world. It is always on the move."
XOXO will be released to Netflix on 26 August 2016. The inaugural edition of IMS College Malta takes place between 1-3 July 2016. For more information please visit the official IMS website.