Booker Prize winning authors Peter Carey and Michael Ondaatje are among six writers who are to boycott a PEN awards ceremony over the organisation's support for the Charlie Hebdo satirical magazine.
At its American Center gala on 5 May the organisation, which campaigns for writers' freedom across the world, is to award Charlie Hebdo a Freedom of Expression Courage Award, after 12 people were killed by Islamist gunmen at the magazine's offices for its publication of satirical cartoons of the Prophet Mohammed.
However a group of writers and PEN members will not be attending the ceremony in Manhattan, claiming the magazine's portrayal of Mohammed and Muslims constitutes an attack on "the disenfranchised generally".
In an email to the New York Times, Australian novelist Carey explained his decision.
"A hideous crime was committed, but was it a freedom of speech issue for PEN America to be self-righteous about?" he wrote.
"All this is complicated by PEN's seeming blindness to the cultural arrogance of the French nation, which does not recognise its moral obligation to a large and disempowered segment of their population."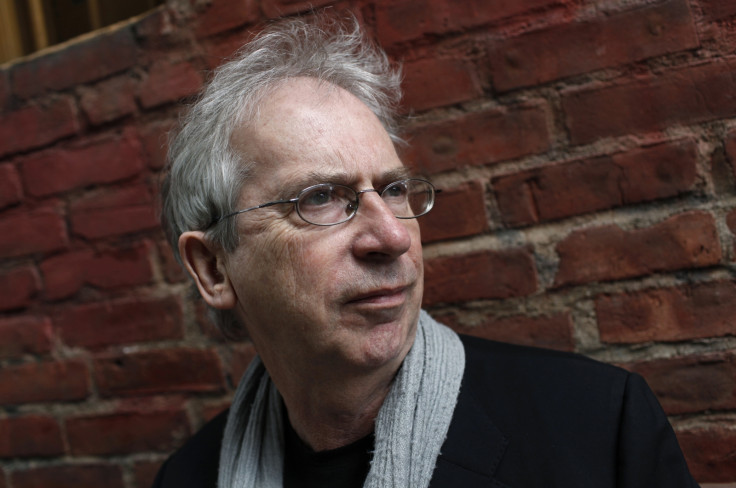 The award comes at the end of PEN's week-long World Voices festival, which celebrates literature and freedom of expression across the world.
Of the 60 writers scheduled to host the awards event, where Charlie Hebdo will be represented by editor-in-chief Gerard Biard and critic and essayist Jean-Baptiste Thoret, those also refusing to attend are novelists Francine Prose, Teju Cole, Rachel Kushner and Taiye Selasi.
However, other writers have criticised the group's decision.
Scientist and prominent critic of religion Richard Dawkins tweeted: "Appeasers of Hebdo murderers. If motive is physical fear, OK. Contemptible if you think religion deserves free pass."
Novelist Salman Rushdie, who was forced to go into police protection after his depiction of the Prophet Mohammed in the novel The Satanic Verses resulted in Iran's Ayatollah issuing a fatwa, also condemned the decision by the six.
"If PEN as a free speech organisation can't defend and celebrate people who have been murdered for drawing pictures, then frankly the organisation is not worth the name," Rushdie told the New York Times. "What I would say to both Peter and Michael and the others is, I hope nobody ever comes after them."
In a letter to trustees, PEN American president Andrew Solomon defended the decision to honour Hebdo.
"It is undoubtedly true that in addition to provoking violent threats from extremists, the Hebdo cartoons offended some other Muslims, as their cartoons offended members of the many other groups they targeted," Solomon wrote.
"But, based on their own statements, we believe that Charlie Hebdo's intent was not to ostracise or insult Muslims, but rather to reject forcefully the efforts of a small minority to place broad categories of speech off-limits, no matter the purpose, intent or import of the expression," he said.
"We do not believe that any of us must endorse the contents of Charlie Hebdo's cartoons in order to affirm the principles for which they stand, or applaud the staff's bravery in holding fast to those values in the face of life and death threats."