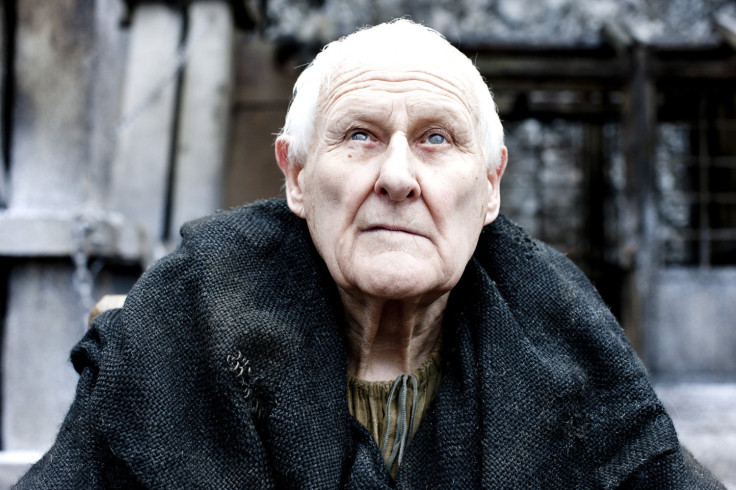 Game Of Thrones star Peter Vaughan has died, aged 93. Best known for his role as Maester Aemon Targaryen in the HBO fantasy series and Harry "Grouty" Grout in sitcom Porridge, the British performer passed away "peacefully with his family around him" on 6 December, according to his agent Sally Long-Innes.
A character actor through and through, Vaughan also appeared in series such as Doc Martin, Our Friends In The North and The Jury across his career. He was no stranger to the silver screen either, have starred alongside the likes of Julianne Moore, Anthony Hopkins, Cate Blanchett, Dustin Hoffman and Robert De Niro in movies.
But despite having relatively 'small' parts in every title he worked on, he certainly seemed to make an impression with every role he brought to life, judging by the heartfelt reaction to his death on social media...
Game Of Thrones producer and screenwriter Bryan Cogman reacted to the news on Twitter, writing: "Rest in Peace to our own Maester Aemon, Peter Vaughan, who passed away this morning at age 93. Truly an honor to have known him," while a fan simply wrote: "I'm so sad about Peter Vaughan. What a true legend, rest in peace."
Another Twitter user detailed how he was going to watch the boxset of Citizen Smith tonight in Vaughan's memory while another labelled him as a "great British actor."
Most however, made reference to his latest performance as Aemon, the blind, elderly maester of the Night's Watch, in order to pay homage. "Now his watch is ended," seemed to be the phrase used most frequently, while others penned longer honours incorporating the short sentence, such as: "He was the blood of the dragon, but now his fire has gone out; and now his watch is ended."