A petition which aims to push the United Nations to immediately investigate the alleged systematic murdering of street children in the Kenyan town of Eldoret is getting ever closer to its target.
Eldoret was hotbed for the 2007-2008 post election violence in Kenya, and many families were displaced. As more than 600,000 people crammed into internal displaced camps, with little or no food or shelter, many children either decided or were forced to live on the streets.
In recent months, right activists and volunteers have denounced alleged killings of homeless children who live on the street by the city police of Eldoret.
At least six street children have been killed in the western city in a span of three months. In one reported incident, police beat and forced street families and children towards the Sosiani riverbank and fired tear gas. With nowhere to go, many of the weaker children drowned, according to reports. The youngest was nine.
Over the past year, local organisation Ex-street Children Community Organisation (Ex-street) has recorded the deaths of 14 homeless children. Ex-street claims at least seven children are still missing.
"Far from helping these abandoned children by giving them shelter and providing them with life opportunities, the city authorities have decided to opt for the cruellest way: Use the police to give them terrible beatings and to force them to leave the city," the petition, which has already collected 52,715 signatures out of its 55,000 target, read.
Hosted by Care2, the petition urges the Office of the United Nations High Commissioner for Human Rights (OHCHR) to investigate these murders, as well as charges of ethnic violence.
"These is is not first time children get killed here but the recent killings will remain forever (in children's minds), many kid here are very traumatised," an Ex-street spokesperson told IBTimes UK from Eldoret. "There have been several attempt to silence our voice for justice by politicians and government officiala who fear to bear [the] greatest responsibility on the matter but we need urgent justice, we have [the same] rights [as] other people."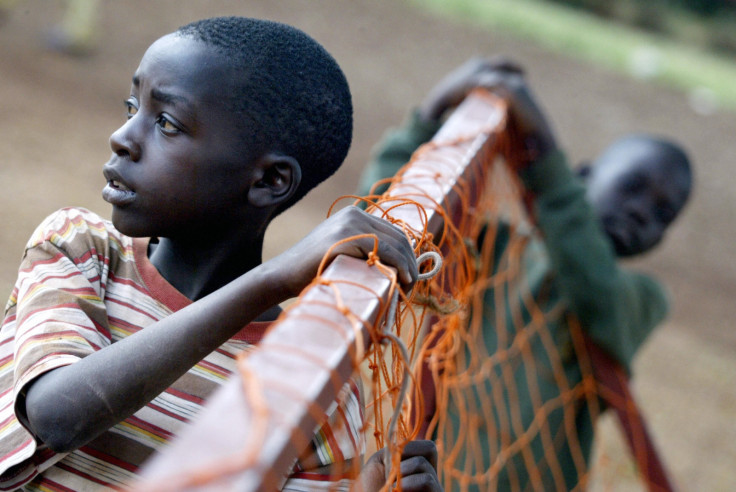 In June, members of the Uasin Gishu County Assembly urged the office of the Director of Public Prosecutions to investigate the killing of street children in Kenya's fifth city. The Kenyan government rejected claims that it was involved in the killing of street children in Eldoret, with Special Programmes Principal Secretary Josepheta Mukobe saying that there was no evidence to prove that police were behind the killings.
"Most of these children engage in fist fights killing each other or are killed by members of the public after engaging in suspected criminal acts," Mukobe said last month, adding that the local government had set out plans to create a rescue and rehabilitation centre in the area to accommodate street families.
Activists behind the petition have acknowledged the government's response that law enforcement officials are not responsible for the killings, but said "we cannot accept this answer until we know the truth".
In 2007, international network Consortium for Street Children estimated that between 250,000 and 300,000 children lived and worked on streets across Kenya. Situational factors such as poverty, political instability, violence, physical/sexual abuse, being orphaned, drug abuse, unplanned pregnancies and family conflicts predispose these children to street life.
Ex-street describes the children as "children and youths who lives without family background, family values, lawlessness and the end of the day survival for the fattest".