Kenya: Deputy President William Ruto denies he is corrupt and can account for all his success
The self-made politician has been accused of involvement in dubious land deals.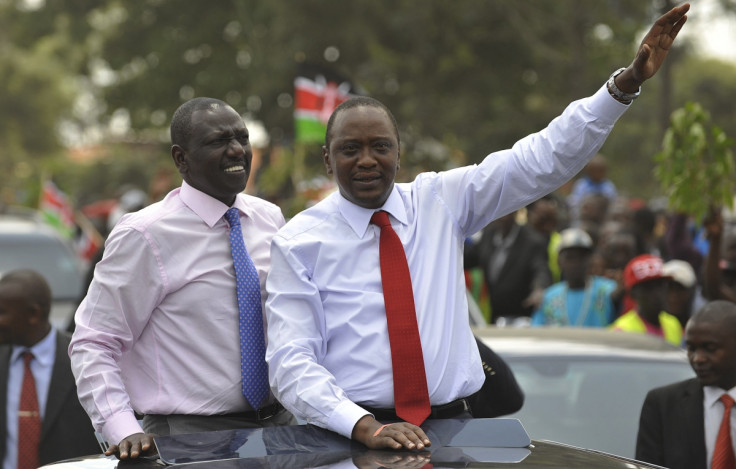 Kenya's Deputy President William Ruto has denied that he is corrupt and refuted that he has become one of the wealthiest men in the country as a result of land grabbing and corruption.
The self-made politician has faced a number of controversies, and been accused of involvement in corruption and dubious land deals. The politician owns properties and rental houses in a number of cities across the nation, including in the capital Nairobi's affluent suburb of Karen and in Eldoret's affluent Elgon View Estate, as well as a farm in Sugoi in the Eldoret East Constituency, the base of his political power.
William Ruto and the Justice
Ruto was accused of illegally selling maize to middlemen in 2009 in a multi-million maize scandal.
Ruto, a former Higher Education Minister, was suspended from Cabinet in 2010 after he was charged for fraud over the alleged payment of millions of shillings arising from land deals with Kenya Pipeline Company (KPC). He was acquitted in 2011 for lack of evidence.
The DP appeared in High Court the same year after an elderly man, Adrian Muteshi, accused him of grabbing his 100-acre farm in Turbo in the lush Rift Valley during the post 2008 election violence. He was found guilty and forced to surrender the farm pay compensation to the farmer.
The politician and co-accused journalist Joshua Arap Sang, faced a crimes against humanity case at the International Criminal Court but the case was to be terminated in April 2016 because of the "serious tainting of the trial process by way of witness interference and political intimidation of witnesses". The accused each faced three charges – murder, deportation or forcible transfer of population, and persecution – over unrest that followed the African nation's 2007 elections.
He also holds a substantial stake in a large array of investments including insurance and real estate – he is linked to the Africa Merchant Assurance Company (AMACO). Activists allege Ruto, who owns the Weston Hotel near the Wilson Airport on the busy Langata Road in Nairobi, illegally grabbed a playground belonging to a primary school located near the hotel.
'I have not gotten a lift from anybody'
In response to questions about his wealth, the 50-year-old who grew up in poverty in Kamagut, Uasin Gishu, told journalists his political and financial achievements were due to hard work.
"I perfectly understand the people who believe that the only way to get anywhere is to take shortcuts. I have got here by sheer hard work (...) I have not been appointed to any position since I left school," Ruto said, while he was attending a United Nations meeting in New York.
Having first entered politics in 1997, Ruto was re-elected twice, and served as an MP for Eldoret North Constituency until January 2013. That year, he became Kenya's second most powerful man after President Uhuru Kenyatta's when the pair won on a Jubilee Coalition ticket.
"Every position I got, I competitively got it. I have worked hard for it and I have not gotten a lift from anybody," the politician is quoted as saying by the Kenyan Standard.
"I understand why some people have a problem with a son of a peasant getting this far – because it normally does not happen. But they should wake up to a new reality that this is a Kenya in which every child, irrespective of their background or where they come from – that it does not matter the status of their parents, whether poor or not, we must all have an equal chance," he said.
Ruto, who completed a degree in Botany and Zoology at the University of Nairobi in 1990, is married to Rachel Chebet Ruto – one of the most prominent women in Kenya – with whom he has six children.
© Copyright IBTimes 2023. All rights reserved.