The PFA have released their nominations for Player of the Year, with Luis Suarez, Robin van Persie, Juan Mata, Michael Carrick and Eden Hazard all receiving the nod for the highly coveted award.
While Suarez has certainly been a headline grabber since his move to Liverpool in the winter of 2011, the striker's abilities on the pitch can't be denied, currently sitting at the top of the Premier League scorers list with 22 goals in the league. His efforts have on many occasions kept Liverpool in the fight for European qualification, and while the side look set to have to settle for sixth this season, his consistency is something that has been hard to compete with.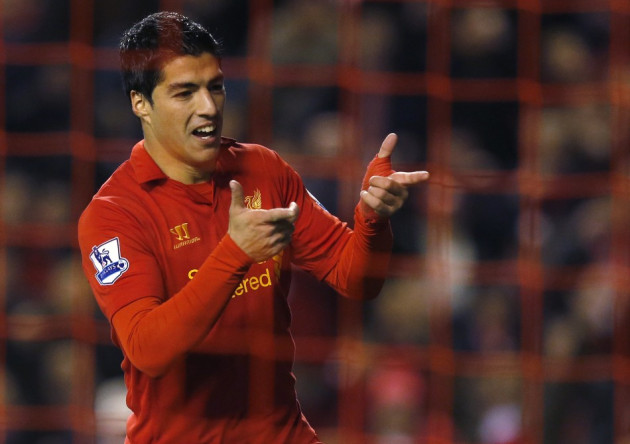 Bale might currently be recovering from injury, but the winger's contribution to Tottenham this season have led to comparisons with Real Madrid superstar Cristiano Ronaldo. His 22 goals for the side has kept them in the race for a top four finish, and his absence from the squad over the last couple of weeks as his ankle recovers has certainly been noticeable.
Meanwhile, Mata is an equally deserving candidate, having himself made huge contributions to a Chelsea side that many reporters would have one believe are currently going through a crisis.
The Blues are third in the table, with their fate over qualifying for next season's Champions League in their own hands, and the Spain international's 18 goals and 25 assists for his side have helped them recover from a poor showing in the league this season, and pushed them towards glory in the Europa League.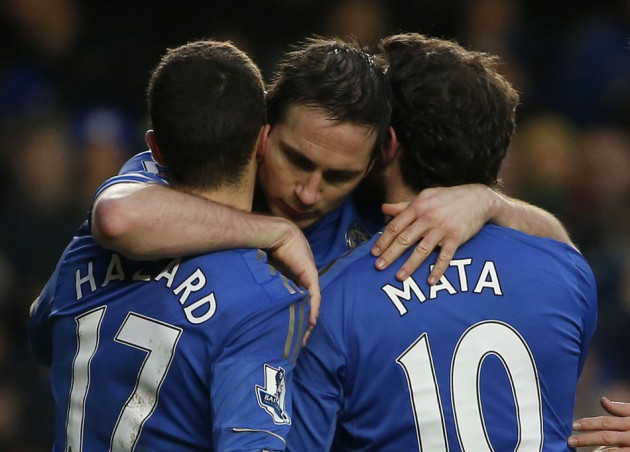 Mata's teammate Eden Hazard has also been nominated in his first season in the Premier League; the 22 year old took the pressure off his highly publicised summer move to Chelsea in his stride, and his eight goals and nine assists in 30 appearances have spoken for themselves.
Manchester United boast two players on the list as the side march towards a record 20th title; Michael Carrick for his contributions in the midfield and Robin van Persie for his goals that have helped place the club in prime position over current title-holders Manchester City.
There's no doubt that the purchase of van Persie in the summer has been the difference between United and City; Roberto Mancini has acknowledged that fact himself. And while the striker recently went through somewhat of a goal drought, his performances at the beginning of the season in particular have gifted his side the highest footballing prize in England.
Meanwhile, Gareth Bale, Christian Benteke, Eden Hazard, Romelu Lukaku, Danny Welbeck and Jack Wilshere were nominated for the Young Player of the Year award.