Music producer Pharrell Williams was left confused on the Golden Globes 2017 red carpet when a reporter mixed up the title of his nominated film. NBC's Jenna Bush Hager had intended to ask the musician about his work on Hidden Figures but accidentally said "Hidden Fences".
Ahead of the awards show at The Beverly Hilton, California on 8 January, Hager stopped Williams, 43, on the red carpet to ask about his production on the Hidden Figures soundtrack. Reacting to Hager's question: "So you're nominated tonight for Hidden Fences," Williams grimaced and looked unimpressed but gracefully answered without mentioning the reporter's mistake.
It appears Hager unknowingly mistook Hidden Figures for Fences, the period drama starring Denzel Washington and Viola Davis, which is also nominated. Viewers watching the Golden Globes pre-show quickly took to Twitter to mock Hager over the error.
One joked: "#HiddenFences is not a movie. Excuse me, I'm going to watch LALA By The Sea. #GoldenGlobes #FAIL," while another quipped: "I can't wait to watch Hidden Figures. Fences was incredible and no, there is no such film as Hidden Fences but..."
Joining in on the joke, another commented: "Hidden Fences and straight outta selma were my fave movies of 2016," while another said: "#HiddenFences starring Octavia Davis and Denzel Jackson." Criticising Hager for the lack of research and preparation, one critic weighed in: "The #HiddenFences incident is more than an innocent mistake. It's a lack of research or care for black cinema," but another sympathised with the reporter, adding: "Feel bad for the white lady that said "hidden fences" that one mistake could be it for career. It will definitely haunt her forever."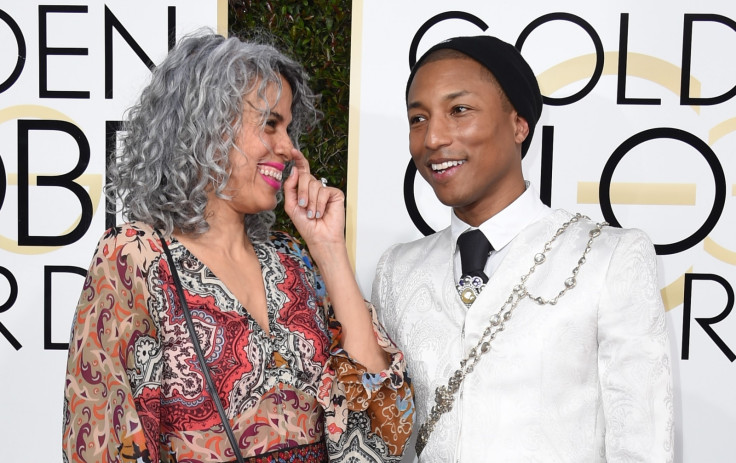 Coincidentally, Batman Returns actor Michael Keaton made a similar gaffe as he also referred to "Hidden Fences". Criticising the actor, one commented on Twitter: "Making the mistake of calling 'Hidden Figures' 'Hidden Fences' not once but twice is so ridiculous," while another said: "The whole 'Hidden Fences' thing is actually a big deal. A slip-up that's so, so indicative of the biggest problem in Hollywood."
Hidden Figures, starring Taraji P Henson and Octavia Spencer, is based on the true story of a group of African-American women who provide Nasa with key mathematical data needed to launch their first space missions. Fences, starring and directed by Denzel Washington, follows a working class African-American father as he tries to raise his family in the 1950s while battling life's hardships.
Williams produced Hidden Figures and collaborated on the soundtrack with Hans Zimmer and Benjamin Wallfisch.
Watch Pharrell Williams' reaction to "Hidden Fences":