Philadelphia: In Madagascar and Jumanji replay 2 zebras go on the run after escaping from circus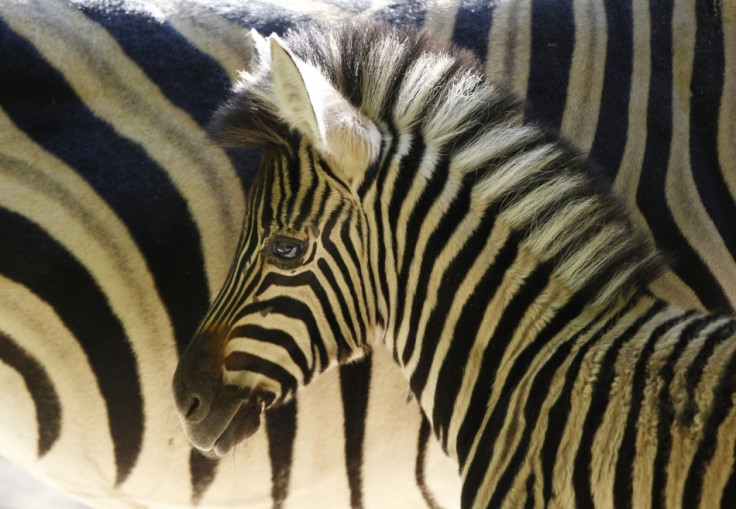 Philadelphia residents were treated to scenes straight out of Hollywood films Madagascar and Jumanji over the weekend as two zebras ran through the streets after escaping from a circus. But the zebras did not meet the same fate as Marty the zebra (Chris Rock) in Madagascar: Escape 2 Africa (2008) who got back to his herd in an African forest. The circus zebras in west Philadelphia instead were caught after being chased for almost an hour by the police.
"Zebras in custody," the Philadelphia police wrote on Twitter. "They are already sporting old-timey prisoner getup ahead of trial and sentencing. Have faith, fellas," it said.
The zebra pair escaped from UniverSoul Circus at about 2 pm on 15 November after they had finished an act. According to local reports, the animals ran "wild" through the streets as the police pursued them. The circus authorities said the animals "briefly went on the loose" and that they were investigating how the zebras fled.
Though no physical injuries were reported to the animals, some eye witnesses posted photos and videos of the zebras furiously running across the city that showed their disturbed mental state.
"They don't want to be here. The two poor zebras probably saw a chance to escape," an animal activist Marianne Bessey told The Philadelphia Inquirer. "It underscores the point that animals don't belong in circuses. They get out and they can get hurt or cause public-safety issues," Bessey said. "There's no need for it when you have so many talented human acts that could replace them."
UniverSoul Circus has named the zebras' act Black and White.
© Copyright IBTimes 2023. All rights reserved.