Philando Castile: Police involved in removal of Facebook Live shooting video, sources claim
Castile, 32, was killed by police in Minnesota during a routine traffic stop.
A Facebook video showing the aftermath of the shooting of 32-year-old Philando Castile during a routine traffic stop in Minnesota on 6 June may have been removed by the city police department and not due to a 'technical glitch', multiple sources have told The Register.
The footage was recorded on Facebook Live by Castile's fiancée, Diamond Reynolds, who used her smartphone to document her boyfriend's final moments after he was shot by police while reportedly reaching for his ID in his wallet.
After the video mysteriously disappeared from the platform for over an hour after going viral, a spokesperson blamed it on a bug, but did not elaborate further. "We're very sorry that the video was inaccessible," Facebook said. "It was down to a technical glitch and restored as soon as we were able to investigate."
However, The Register reports that multiple sources have now claimed it was the Minnesota police department took control of the phone and changed the settings to remove it from public view.
The report cites "multiple sources with knowledge of the event" claiming that police are "highly suspected" of involvement.
When contacted for additional comment by IBTimes UK on 8 June, Facebook sent the same statement. The video eventually returned to the website and now includes a warning that lists the footage as "disturbing".
During a subsequent press conference, since uploaded to YouTube, Reynolds claimed officers seized her phone and took over her Facebook account in order to "tamper" with the evidence.
She said: "They took my phone and threw it [...] they took my phone. They took over my Facebook. They took my groceries, they took everything that I had at the time then they seized by car for evidence, they seized my phone for evidence.
"They seized my Facebook. Everybody who shared that video, they don't want you to be a part of this. They don't want us to stand up for one another, they don't want us to support each other. They are going to tamper with evidence. They are going to tamper with witnesses [...] this is not acceptable."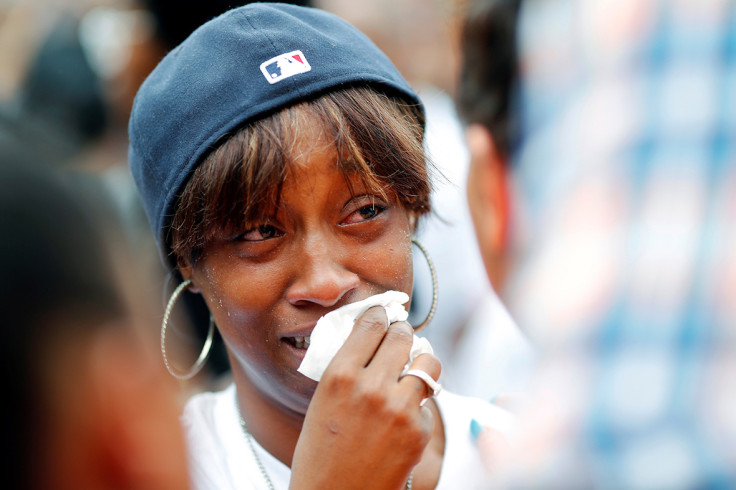 When asked by a reporter why she decided to live-stream the video, Reynolds said: "I wanted everyone in the world to know that how much police tamper with evidence, how much they stick together, I wanted to put it on Facebook and go viral so that the people could see. I wanted the people to determine who was right and who was wrong.
"I didn't do it for pity, I didn't do it for fame. I did it so that the world knows these police and are not here to protect and serve us, they are here to assassinate us. They are here to kill us because we are black."
After the incident, Facebook CEO Mark Zuckerberg commented: "My heart goes out to the Castile family and all the other families who have experienced this kind of tragedy. My thoughts are also with all members of the Facebook community who are deeply troubled by these events.
"The images we've seen this week are graphic and heartbreaking, and they shine a light on the fear that millions of members of our community live with every day. While I hope we never have to see another video like Diamond's, it reminds us why coming together to build a more open and connected world is so important – and how far we still have to go."
© Copyright IBTimes 2023. All rights reserved.