Protesters have gathered outside the home of the governor of Minnesota in the middle of the night to protest against the fatal shooting by police of 32-year-old Philando Castile.
Castile was shot in the Falcon Heights area of the city on 6 July following a traffic stop, and his girlfriend Lavish Reynolds live-streamed the aftermath of the shooting as police approached the vehicle as her boyfriend was bleeding.
Around 200 people demonstrated outside Governor Mark Dayton's home in St.Paul, protesting the incident, the second fatal shooting by police in a 48-hour period following the death of Alton Sterling in Louisiana.
The protesters were outside the governor's house around 3.30am local time and chanted: ""No justice, no sleep" and "Mark Dayton, do you care?"
It was not known if Governor Dayton had been at home during the protests – in which cars blared out music to keep him awake – but it was rumoured he had been spirited away from the building.
Footage of the aftermath of the fatal shooting of Castille went viral after it was live-streamed by Reynolds, and prompted outrage from US citizens and groups including Black Lives Matter.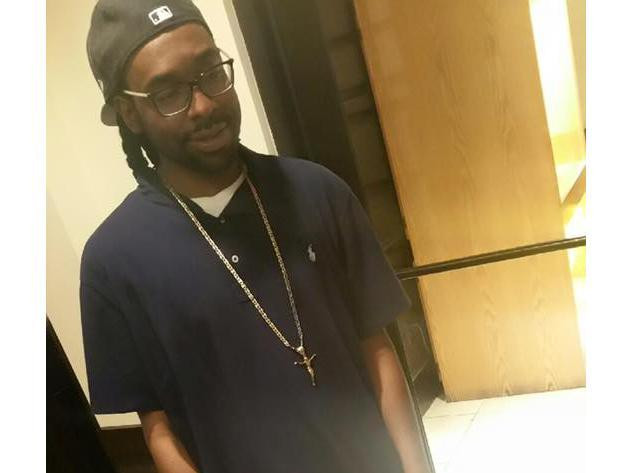 Reynolds said she and Castille had been pulled over due to a broken tail light and that Castille had a licence to carry and had told the police officer he had a firearm. She said on the footage he had been shot after reaching for his wallet and ID.
The 32-year-old worked as a cafeteria supervisor at a school, and parents of students have come forward to express their shock at the incident.
One parent wrote on Facebook: "My borderline autistic son hugged him every day.... This was a good man."
The victim's mother Valerie Castile told Minneapolis Star Tribune: ""They killed my son. They took a good man, a hard-working man; he worked since he was 18-years-old."