An unpaid bill has meant that Philip Hammond has been banned from using RAF jets and helicopters, it has been reported.
The chancellor's department owes the Ministry of Defence (MoD) a six-figure sum for using the Royal Squadron and until it is paid, any requests by Treasury officials to use the vehicles will be rejected, the Times reported.
The revelations come in a week of tensions between the departments after Hammond was accused of saying that the army can make do with as few as 50,000 troops, down from its present number of 77,000.
In addition, proposed cutbacks to the armed forces will lead to the incoming defence secretary Gavin Williamson plead for an extra £2bn in funding.
The Times reported that the chancellor used BAe 146 jets which have a first-class service as well as A109 helicopters, to fly on official business to locations accessible by train or budget airline.
One defence source said: "At the same time as claiming our brave armed forces don't need any more money and that the army only needs 50,000 troops, it is a huge double standard to willingly use the armed forces' facilities at the same time as refusing to pay for them," one said.
A source told the paper: "At the moment he is banned from using the flights until he pays for it. It is like getting an Uber [taxi] account, if you don't pay.." The Treasury is understood to be about to settle the bill which stretches back a year, with administrative issues cited as the reason for the delay.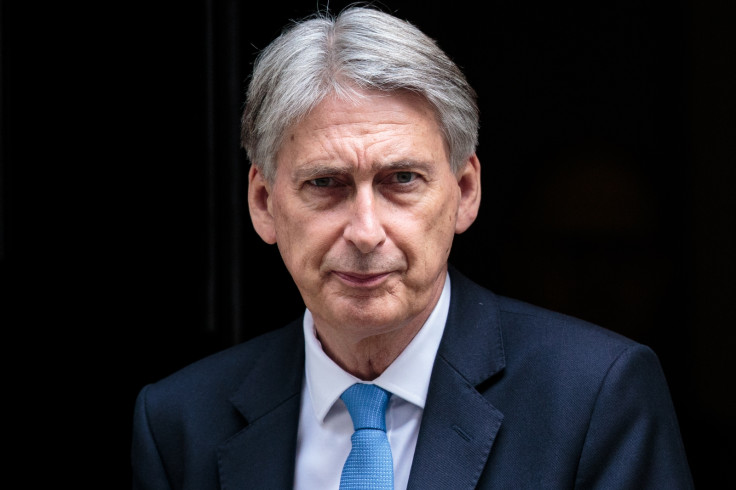 But the funding of the armed forces will be the focus for talks between Williamson, Hammond and the prime minister as cost-saving options are considered such as cutting Royal Marine numbers, scrapping amphibious assault ships and delaying the introduction of armoured vehicles.
This has led to threats of resignations by ministers. A former officer who served under Hammond when he was defence secretary was scathing, telling the Times: "The fact is that he was a bit of a mediocre defence secretary because he never really understood how defence worked and he presided over a shocking decline in capability.
"Hammond didn't fight the Treasury when he was defence secretary and now that we have got a defence secretary that is prepared to stand up against the Treasury, the Treasury are fighting dirty, including by not paying their bills," the source added.