Philip Hammond says British Army only needs 50,000 troops - a cut of half since Tories came to power
Chancellor faces prospect of Tory backbench revolt over further defence cuts.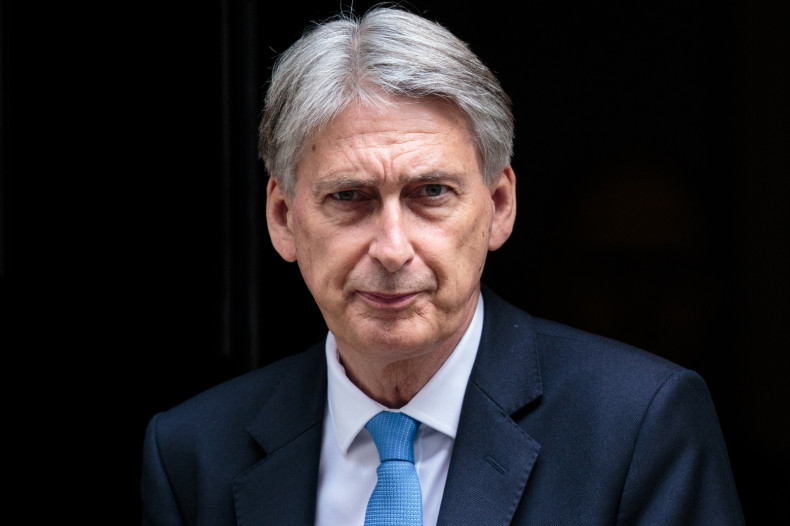 Philip Hammond has angered defence chiefs by reportedly telling the prime minister the British Army only needs 50,000 troops – less than half the number when the Tories came to power in 2010.
The Chancellor was said to have made the claim during heated talks with former defence secretary Michael Fallon in the presence of Theresa May at Number 10 Downing Street, senior Cabinet sources told The Sun.
Hammond said the cut of around 30,000 full-time and fully-trained soldiers would still allow the British Army to carry out its core task of being able to send a division to fight a war.
But enraged Army chiefs said the much-reduced quota would leave the UK only able to sustain a war for around six months, according to The Sun.
They added the cut would also rule out any large-scale peace-keeping mission or invasion like the 2003 Iraq War.
As of April 2017, there were 78,400 full-time and fully-trained troops in the Army – nearly 4,000 short of the government's own optimum level of 82,000.
This follows a 20,000 cut in numbers started by the Tory-Lib Dem coalition government in 2010 to reduce the budget deficit.
The government has controversially been trying to close gaps in defence spending by increasing the number of reservists, with the goal of recruiting 30,000 Army reservists by 2020.
Hammond's alleged comments were revealed as new Defence Secretary Gavin Williamson meets the Chancellor for talks to halt any further cuts and fill a £2bn black hole he argues exists in the Ministry of Defence (MoD) budget.
The MoD is reportedly bracing for what one Whitehall official described as "brutal" cuts as part of a Cabinet Office review of the UK's national security early next year.
The review will address whether the British armed forces is still best-placed to protect the country in the face of the rising threat of terrorism, cyberwarfare, drones, robots and artificial intelligence.
But the prospect of further cuts to defence has already led to rumours of revolt from Tory backbenchers.
Tobias Ellwood, the minister in charge of personnel and veterans and a lieutenant-colonel in the army reserves, even threatened to resign if Army troop numbers are reduced any further, The Times reported recently.
Former army officer-turned-MP Johnny Mercer said more cuts would break electoral promises.
"Philip Hammond is deluded if he really believes this," he told The Sun.
"We couldn't even fulfil our Nato commitments with an Army to 50,000, let alone mount a sustained defence of our nation or its dependent territories.
"The Chancellor also appears to have forgotten that reducing the number of our troops by any number would completely breach our election manifesto promise to maintain force levels made only in June."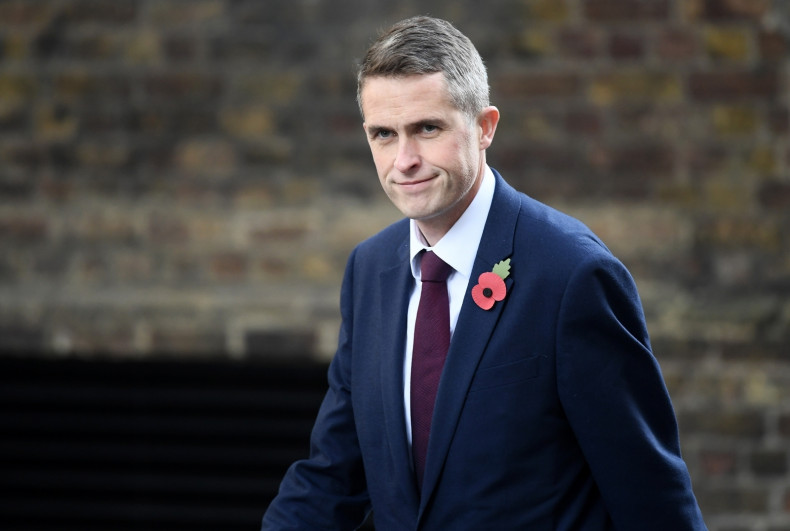 An Hammond ally said defence funding was protected and exceeded both the commitment to meet the Nato target of 2% GDP and 0.5% real growth year on year.
The Chancellor's backers have also hit back at Williamson, accusing the former chief whip of manufacturing a row so he can claim victory should cuts not materialise.
One told the Mail on Sunday: "Once a whip, always a whip. It's bogus.
"We think Williamson is manipulating the party to put pressure on us by encouraging backbenchers to protest – so he can claim victory and win the respect of the Forces chiefs."
Another added: "All he is doing at the MoD is going around asking, 'What would [former Defence Secretary] Michael Fallon have done?' He knows nothing about how to run a big-spending department, and 'sweet FA' about defence. But he does know his way around the MPs."
Another source was even blunter, saying: "When Williamson is in with all these grizzled old Forces types he just sits there looking like Private Pike from Dad's Army."
But concerns over defence cuts have gone beyond rows in Cabinet.
Gen Sir Richard Barrons, who retired last year as commander of joint forces command, said the British armed forces was close to breaking point.
He told the Commons' defence committee that the UK currently had an underfunded navy, an air force at the edge of its engineering and support capacity, and an army that is "20 years out of date".
Barrons estimated there was a £2bn gap between the defence budget and operations the armed forces were being asked to carry out.