Philip Hammond to help families only 'just managing' in Autumn Statement
The Autumn Statement will seek to substantiate May's rhetoric about helping ordinary working families.
Philip Hammond, the Chancellor of the Exchequer, will reportedly reveal policies aimed at assisting ordinary working families in next week's Autumn Statement.
The gestures will be "modest" as the government prepares to batten down the hatches in preparation for stormy economic waters ahead, reports The Guardian.
The Chancellor will at the same time be forced to reveal its first forecasts of the impact of Brexit on growth and the public purse.
The development comes days after Prime Minister Theresa May reiterated the rhetoric of her speech at the Conservative party conference in October, in which she spoke of the need to "stand up for the weak" and be a "force for good" in helping working people.
Speaking at the Lord Mayor's banquet on Monday, May also told business leaders of the need for a more responsible capitalism to ensure wealth was spread throughout the UK.
However, May has been criticised since the speech, with opposition figures claiming the best statement of intent would be to rethink austerity measures. Labour's Shadow Lord President of the Council, Jon Trickett, said on the issues of spreading opportunity "her actions betray her."
On Thursday, Conservative MPs called for the Government to reconsider some of its planned welfare cuts as a number of MPs voted in favour of a motion to stop cuts to the Employment Support Allowance, while none voted against the motion, which is in effect only symbolic.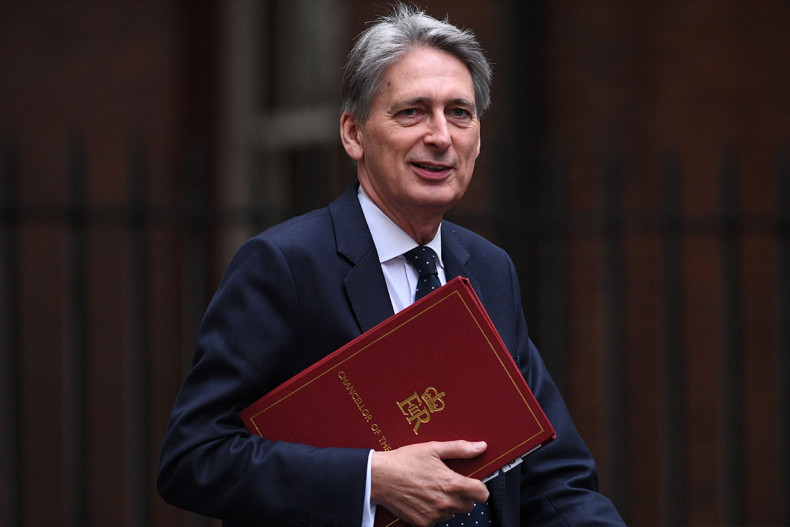 Though the Institute for Fiscal Studies recently suggested forecasts indicate one of the biggest downturns in public finances since 2011, Hammond is set to focus on the positives. He is expected to specifically detail on his ambitions to lead a hi-tech "fourth industrial revolution" in post-Brexit Britain.
These aims may have been bolstered by Google's announcement of a new London-based HQ, earlier this week.