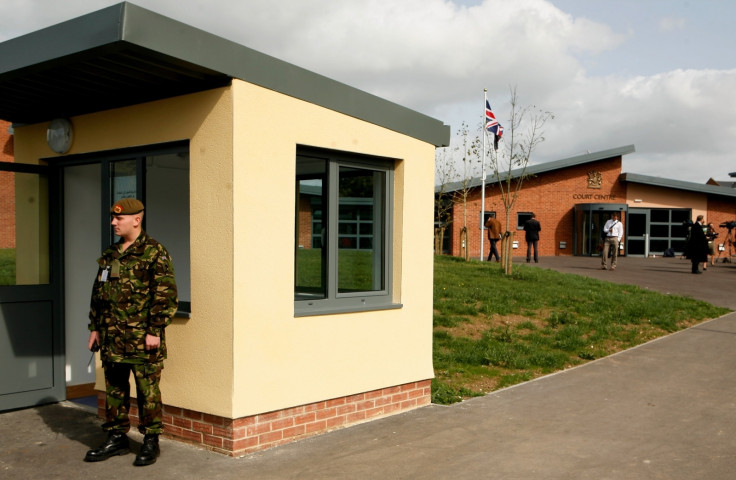 Ten army instructors appeared in a martial court on Thursday (21 September) charged with physically abusing their teenage recruits during a training camp in 2014.
Recruits from the Army Foundation College (AFC) in Harrogate said the officers punched them, held their heads underwater until they started choking and forced them to eat animal manure during a training exercise.
The instructors have denied abusing the recruits, who were aged 16 and 17 at the time of the alleged abuse.
The army officers face a total of 29 charges against them - 23 of ill treatment and six of battery - related to events that took place during the nine-day training camp at the Dundrennan Barracks in Scotland in June 2014.
Another six are due to appear at the Bulford Court Martial Centre on Friday (22 September), on similar charges. The men will stand trial in February.
When the allegations emerged, Colonel Richard Kemp, former British Army commander in Afghanistan, said that he had never heard of "a case of this scale."
"While there must be some aggression in recruit training, what is alleged goes far beyond what is acceptable," he told the Mail on Sunday.
Rachel Taylor, director of programmes at the charity Child Soldiers International, told IBTimes UK that it is the first time army instructors have been charged for abusing their recruits.
"The army makes it very difficult for people to come forward and lodge complaints," she said. "The system does not allow for collective complaints and therefore recruits must come forward individually."
Six teenage recruits lodged formal complaints against their instructors, but Taylor said she would be "very surprised" if they were the only ones who experienced abuse at the camp.
"Recruits are pressured into not taking their complaints further and are told the issues will be resolved internally," she said.
"It isn't easy for recruits to accuse people they live and work with, people they are on the frontline with. There are repercussions if they come forward. Being a 'cry baby' is bad for your reputation in the army," Taylor added.
Child Soldiers International is calling on the government to raise the enlistment age from 16 to 18 and to close down the centre in Harrogate, where around 1,500 under-18s are currently being trained.
"No other NATO member or European Union country recruits at the age of 16," Taylor said. "The UK should follow their example and close down Harrogate."