Former Philippines president Fidel Ramos believes that the current government led by President Rodrigo Duterte was "losing badly" due to its controversial war on drugs, which has been given priority over other important issues like poverty, unemployment, living costs and foreign investments. He said that the government's performance in the first 100 days, completed on 8 October, has been a "huge disappointment" and "letdown".
Ramos, who was elected as a special envoy by Duterte to tackle the South China Sea dispute, is the only Philippines president who scored a better popularity rating (66%) than Duterte (64%) in an opinion poll which was conducted after the government completed three months in office.
Ramos, 88, has rarely spoken against Duterte. However, in a recent editorial piece for the Manila Bulletin he wrote that the current president could have focused his resources towards other areas of development instead of getting embroiled in "endless controversies about extrajudicial killings of drug suspects". Ramos also criticised Duterte for his use of expletives.
Pointing out escalating tensions between the Philippines and the US over Duterte's mixed comments, Ramos said the government's stance was "discombobulating". Duterte's verbal attack on US President Barack Obama early in September had reportedly caused heavy damage to diplomatic ties.
After swearing at Obama ahead of a regional summit in September, Duterte attempted to mend ties with its long-time ally, but was embroiled in controversy after he ordered US troops to leave the country.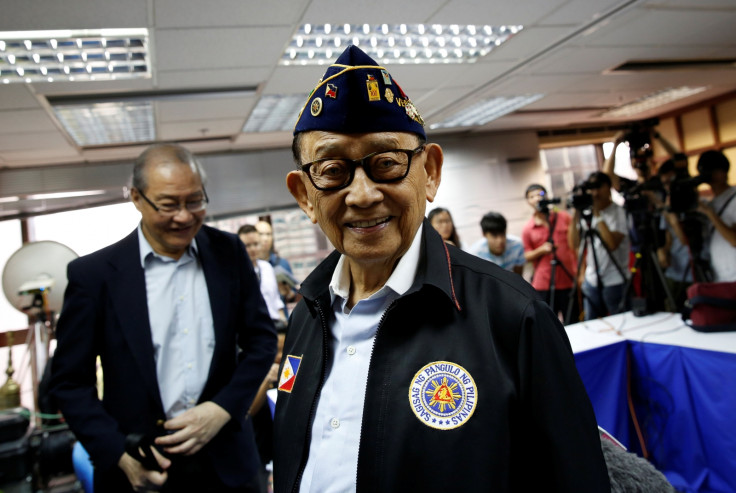 "Are we throwing away decades of military partnership, tactical proficiency, compatible weaponry, predictable logistics and soldier-to-soldier camaraderie, just like that?" Ramos questioned. He expressed hopes that the next 100 days would be "much, much better" and Duterte would consider "the entire gamut of Philippine problems, starting with poverty", Reuters reported.