Rodrigo Duterte has threatened to declare martial law in the country if the Supreme Court does not cooperate with him on the war against drugs. The Philippine president's response came after Chief Justice Maria Lourdes Sereno criticised Duterte's aggressive campaign against narcotics ever since he took office.
Speaking in front of military troops in the southern island of Mindanao, the hard-hitting leader, who looked visibly annoyed, said: "If this will continue and if you will try to stop me, then fine. Would you rather I declare martial law?"
He further warned: "Filipinos are getting killed. I grieve for so many women raped, men killed, infants raped. Please do not create a confrontation, a constitutional war, we will all lose."
Duterte, who is already known for ordering extrajudicial killings on drug dealers when he was the leader of his home town Davao, had earlier identified as many as 160 officials involved in the drug trade. Those identified by the president include seven judges, troops and police personnel.
While the Supreme Court's chief justice censured Duterte's name-and-shame campaign, the judiciary has, however, ordered a probe into the dealings of four of the seven judges previously named, to check whether they have any links to the illegal narcotics trade.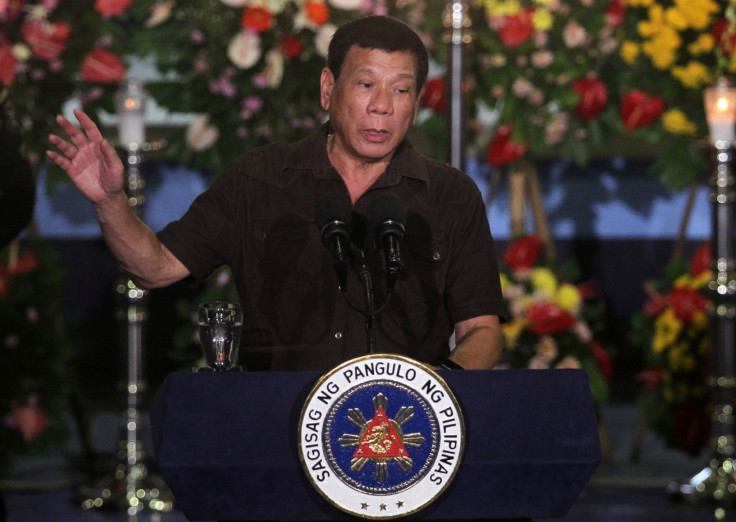 Still, infuriated by the chief justice's remarks, Duterte has affirmed the war on drugs would go on with or without the cooperation of the judiciary. He said: "You know, Chief Justice, there is a slaughter going on. Mind you, you are appointed by the government there in your office as Chief Justice at a time when the government is doing nothing. Why wait for warrant of arrest? There are 600,000 people addicted to drugs?"
"Madam Chief Justice, you must be joking. Both of us are lawyers ... You know how long it will take for the government to secure a warrant of arrest. I warn you. Don't create a crisis because I will order everybody in the executive department not to honour you."
No less than 500 people have been killed across the Philippines since Duterte took office on 30 June, but local reports put the figure higher. However, Duterte will not be the first president to declare martial law in the country. Former president Ferdinand Marcos declared a state of emergency in 1972, which eventually plunged the country into dictatorship.