Russia has a 'significant capability edge' over Britain on the battlefield, leaked report suggests
While Moscow has more powerful weapons than Britain, they are not the only tools in Russia's arsenal.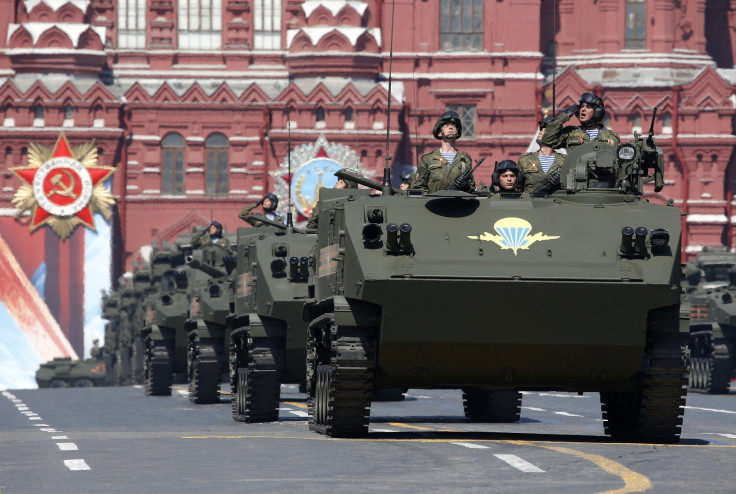 Russia's military has the edge over British troops on the battlefield, according to a leaked report. It added that Moscow has "a significant capability" advantage over the UK with more powerful weaponry, including rocket launchers and air defence systems.
The military analysis by the British Army's warfare branch was seen by the Times newspaper. It cautioned that the UK and its Nato allies were "scrambling to catch up" with Russia's capability to electronically overtake enemy drones and rattle other military transmissions, which was described as a "real game changer."
The report – which was produced in March under the direction of army chief General Sir Nick Carter – also drew attention to the threat of devious online schemes used on social media platforms, including Facebook and Twitter, and said soldiers should be made more aware of the dangers posed. It added that they should leave electronic devices at home when they go on exercises.
An army spokesman said: "The British army conducts regular reviews of potential scenarios in order to improve its readiness to both protect UK influence and protect our people."
General Sir Richard Shirreff, who served as Nato's deputy supreme allied commander in Europe until 2014, told the Times: "What we get from successive governments has been that it is all fine and dandy and 'aren't we doing well.'" He continued: "Actually, the reality is that our capability has been dramatically hollowed out."
The revelations come as the government confirmed that Theresa May spoke to Vladimir Putin over the phone in a bid to improve frosty ties between the two nations. The British prime minister will meet the Russian President at the G20 Summit of world leaders in China next month.
"The prime minister noted the importance of the relationship between the UK and Russia, and expressed the hope that, despite differences on certain issues, they could communicate in an open and honest way about the issues that mattered most to them," a spokesperson for Number 10 said.
"The prime minister and president agreed that British and Russian citizens faced common threats from terrorism; and that co-operation on aviation security in particular was a vital part of the international counter-terrorism effort."
The Kremlin claimed that the phone call on Tuesday (9 August) between the two leaders was initiated by May, according to a Sky News report.
© Copyright IBTimes 2023. All rights reserved.