The Philippines' ambassador to the UK has defended the Duterte government against a wave of criticism after the British trade minister said the two countries had "shared values".
The UK's International Trade Secretary Liam Fox had said he wanted Britain and the Philippines to build a relationship based on "a foundation of shared values and shared interests", prompting a backlash because of President Rodrigo Duterte's brutal crackdown on drugs.
Ambassador Antonio M. Lagdameo wrote a letter to The Guardian newspaper after Fox sparked the uproar over Duterte's drugs war.
"It is anchored not only in law enforcement, but also in rehabilitation of drug addicts, and poverty alleviation programmes aimed to improve the lives of victims, especially young people," Lagdameo wrote.
"Let me assure those who have raised concern on the campaign against illegal drugs: all these killings are being thoroughly and impartially investigated. Philippine authorities are committed to bringing the perpetrators to justice."
Following a visit to Manila, Fox spoke of wanting to build better relations with the Asian country. His remarks sparked criticism back home in Britain, with some expressing dismay over being compared to a country whose leader is being accused of crimes against humanity.
"Duterte is one of the 21st century's most sinister leaders and Liam Fox has flown halfway around the world to grovel to him," Liberal Democrat Foreign Affairs Spokesperson Tom Brake said at the time.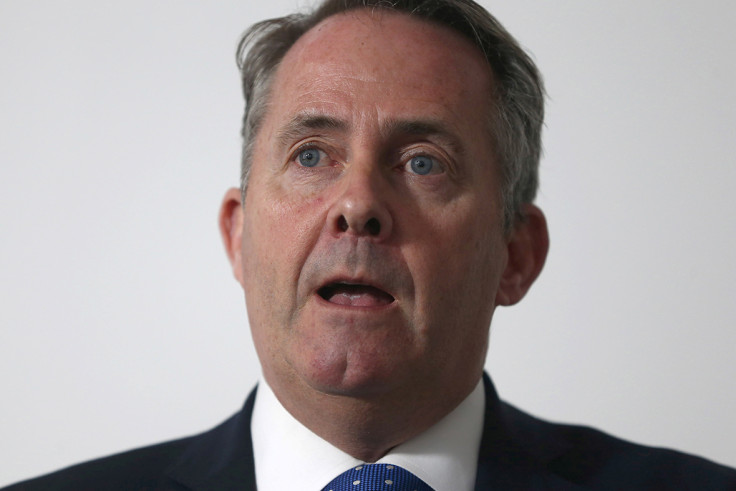 Labour's Shadow Trade Secretary Barry Gardiner also expressed shock at Fox's comments and said the UK did not have shared common values with Duterte "who wants to bring back the death penalty and lower the age of criminal responsibility to nine".
Human Rights Watch (HRW) said Lagdameo's statement only proved that Philippines officials were unable to recognise or acknowledge the atrocities being imposed on the public by Duterte's violent war on drugs.
"Filipinos deserve accountability for the human rights calamity that Duterte has unleashed on their country in the guise of a 'war on drugs,' not cynical spin by diplomats and senior government officials," HRW Asia division deputy director Phelim Kine said.