Philippines President Rodrigo Duterte will seek to initiate cooperation with Middle East nations on fighting terrorism and illegal drug trade when he visits Saudi Arabia, Qatar and Bahrain next week. The condition of hundreds of Filipinos working in those nations will also be on his agenda.
Briefing reporters on his week-long tour, Foreign Affairs Assistant Secretary Hjayceelyn Quintana said on Friday (7 April) that Duterte will visit the Saudi Kingdom between 10 and 12 April, followed by two-day visits each to Bahrain and then Qatar.
The official said the president is hoping to tap into the over $500bn (£400bn) combined investment capital of the oil-rich nations by forging deeper trade ties with them to "bring home more investments and jobs for our people".
Duterte will meet Saudi King Salman bin Abdulaziz Al Saud, Bahrain's King Hamad bin Isa Al Khalifa and Qatar's Emir Sheikh Tamim bin Hamad Al Thani, and "will discuss with these leaders matters relevant to the welfare and dignity of the Filipinos living in their countries as well as explore avenues for economic and political cooperation", Quintana said, according to ABS-CBN News.
Concerns over the condition of overseas Filipino workers emerged following reports that many Filipino workers face abuse at the hands of their employers in the Middle East nations. Quintana said that some 31 Filipino labourers working in Saudi Arabia were on death row and one in Qatar, the Inquirer reported.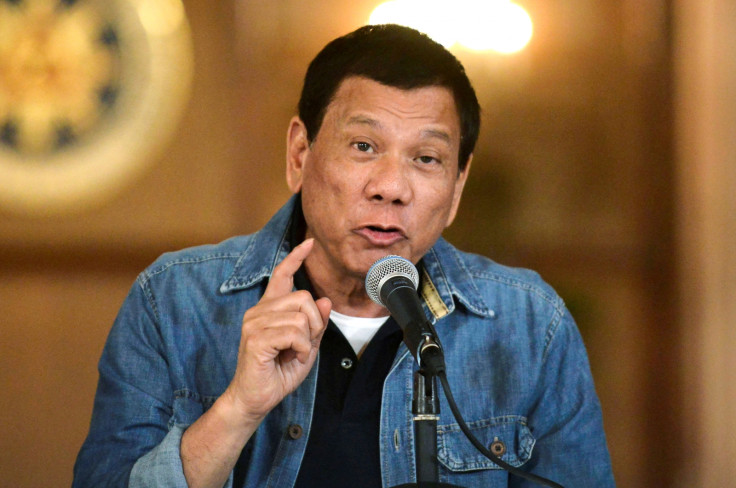 She added that some of these cases "are very complex", but the Office of the Undersecretary for Migrant Workers Affairs was handling the issue. They would identify which ones "will be ripe ... for clemency or for pardon," she noted, adding that talking about these cases would be a priority for Duterte. "(I)n the meetings of the President, that is of course one of the main topics for discussion."
Quintana added that talks were in progress between the Philippines labour department and its counterparts in the Middle East nations on reports of abuse.
Duterte is also scheduled to meet the Filipino communities living in Riyadh, Manama and Doha.
Quintana said there are about 760,000 Filipinos in Saudi Arabia, 60,000 in Bahrain, and 250,000 in Qatar. "The President hopes to inspire people making a living in these countries to help him build a more developed and economically vibrant Philippines," she added.