The death toll in a fire that gutted a rubber footwear factory in a suburb of Manila has risen to 72. Police in the Philippine capital say they will open a criminal investigation, after reports that workers had been trapped by bars on the windows on the second floor.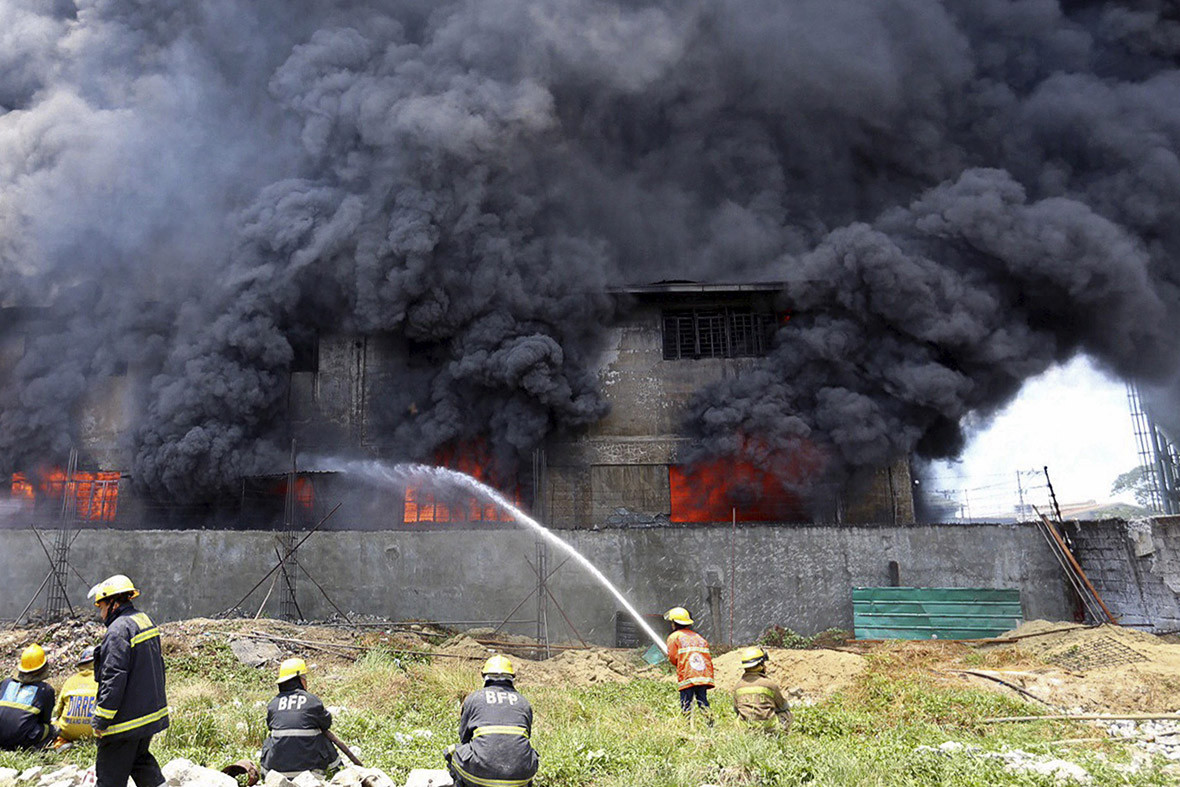 Dionesio Candido, whose daughter, granddaughter, sister-in-law and niece were among the missing, said iron grilles reinforced with fencing wire covering windows on the second floor "could prevent even cats from escaping".
Local media reports quoted relatives as saying their kin sent frantic text messages asking for help from second floor, but contact was lost shortly after.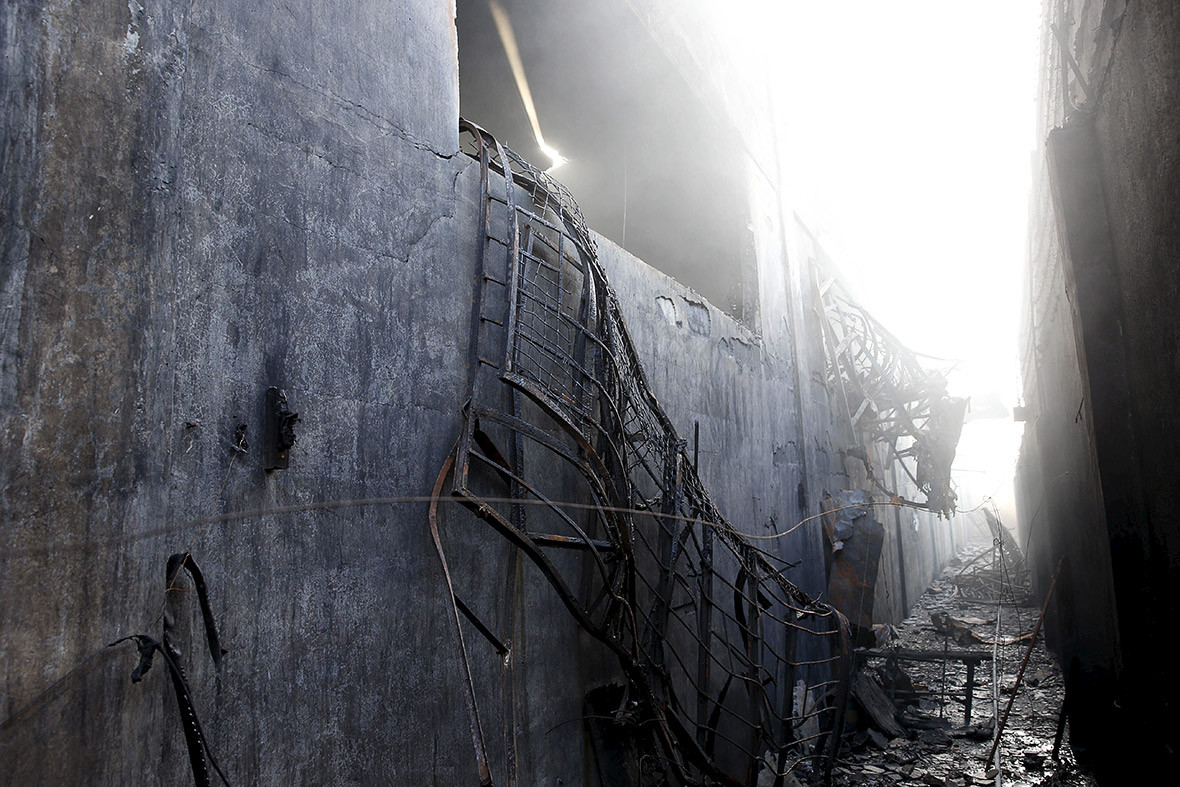 Identifying the charred remains of victims will be a difficult task, said Candido. "I entered the building because I thought I might still be able to identify the remains," he said. But he saw four piles of charred bones and skulls, with the victims appearing to be hugging each other.
"When I saw them, (I felt) any parent or sibling would not be able to identify the victims," Candido added.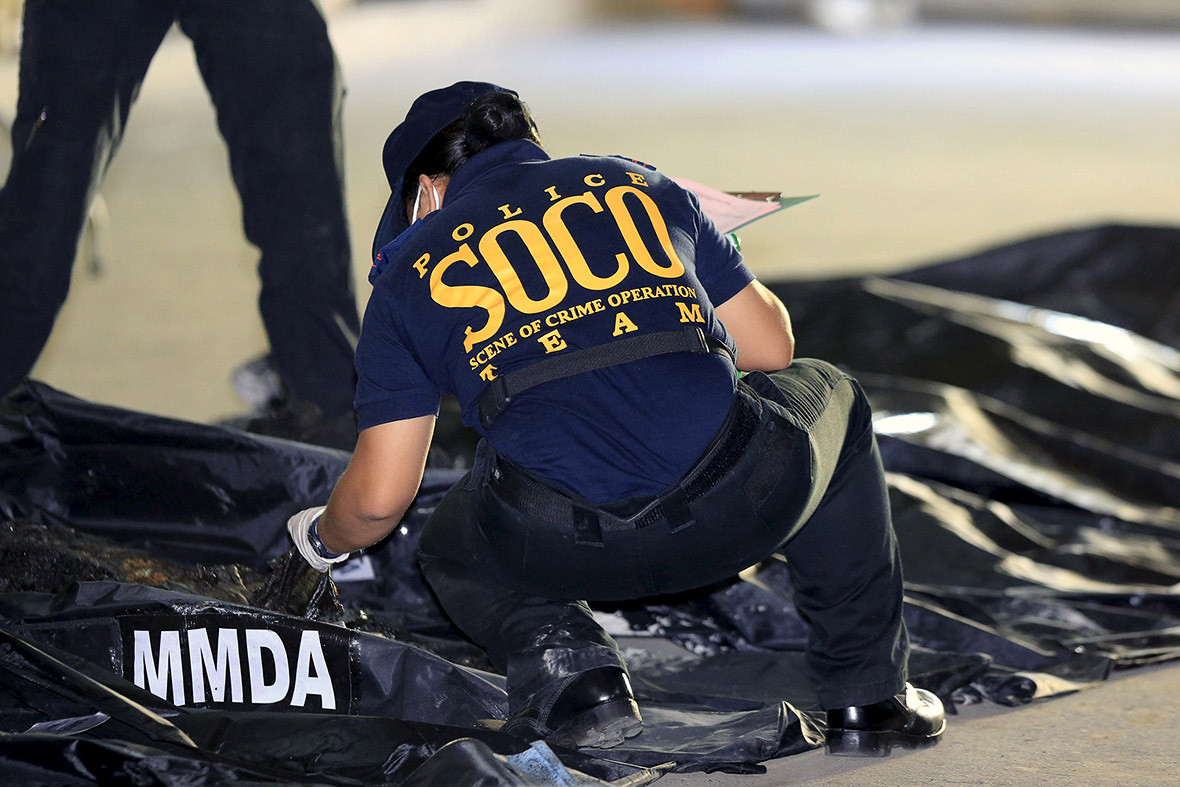 The chief of the national police medical examiner's office, Emmanuel Aranas, said fingerprints could no longer be used to identify the victims and forensic officers will have to rely on dental records, DNA and personal items to identify the bodies.
Valenzuela city fire marshal Mel Jose Lagan said arson investigators will look into why the people were unable to escape from the second floor when there was a "sufficient exit" that includes a wide stairway to the back of the building leading to the outside. They will also look into whether there were more people inside the building than allowed.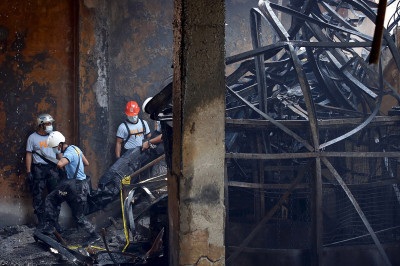 "Definitely there will be charges here," said Leonardo Espina, acting director of the Philippine National Police. "Regardless of whether it was an accident or arson, people died. We are just determining what exactly happened so that we can clearly define what charges to file."
Police said the fire was apparently ignited by sparks from welding work at the factory's main entrance door, triggering an explosion of the chemicals used to make the slippers. Workers fled to the second floor where they were trapped. The fire raged for more than five hours, razing the factory in Valanzuela, on the outskirts of Manila.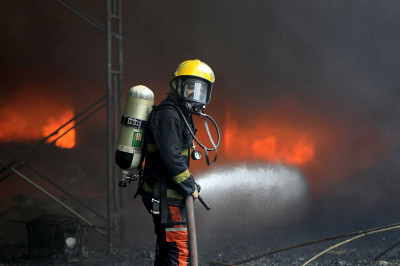 District Fire Marshal Wilberto Rico Neil Kwan Tiu said that the building had other exits but apparently the workers were overwhelmed by the thick black smoke from the burning rubber and chemicals.
Factory owner Veato Ang said about 200 to 300 people worked in the factory, which made flip-flops and slippers for Kentex Manufacturing Inc.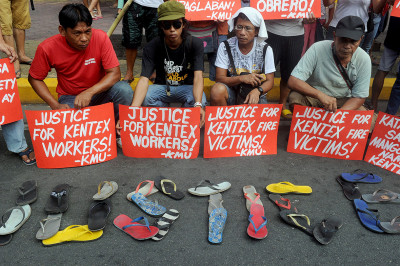 Iron bars on windows are common in offices, factories and homes in the Philippines to keep out thieves. In workplaces or factories, they are also meant to prevent employees from stealing equipment or products.