Philippines: Death Toll from Typhoon Bopha Rises Above 200
Death toll is likely to increase as dozens of people are reported missing.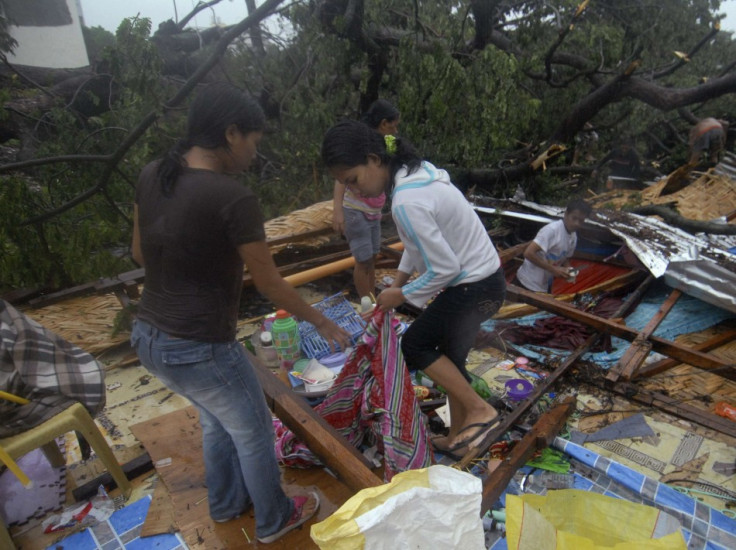 Over 200 people have been killed, most of them in flash-floods, as Typhoon Bopha lashed the southern Philippines causing high winds and heavy rain.
A further 200 people have been reported missing across the Southeast Asian country while 109 people have been injured in the powerful storm.
The majority of deaths have occurred in the town of New Bataan in Compostela Valley. A flash-flood swamped a school building which had been converted into a temporary shelter for the evacuees, killing dozens.
"We have already accounted 43 bodies and we're still looking for more, including nine soldiers," said army division commander Major General Ariel Bernardo.
The casualties are likely to increase as the authorities have reported several landslides and flash-floods.
"It was totally unexpected. We never expected the waters to be that strong, the rescue team was only able to enter the area at 4:30 pm", provincial governor Arturo Uy told a local television station.
Typhoon Bopha which is locally known as Typhoon Pablo made its landfall on the Mindanao Island, bringing heavy rainfall and winds. The heavy storm uprooted several trees and destroyed a number of rooftops.
Helicopters are expected to be deployed for the rescue efforts as road transportation has been badly hit.
Academic institutions have been closed while dozens of flights have been cancelled due to the typhoon.
Bopha is the strongest of the 16 typhoons that have hit the Philippines in 2012. In 2011, deadly Typhoon Washi wreaked havoc killing 1,500 people.
© Copyright IBTimes 2023. All rights reserved.