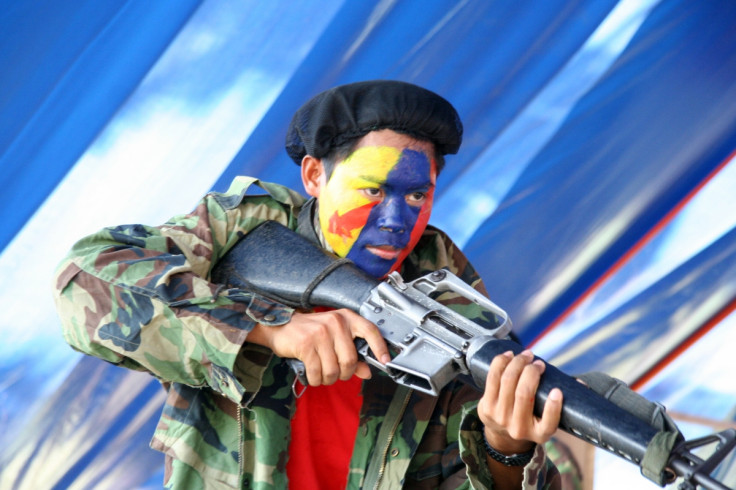 The Maoist guerrilla group New People's Army has called for a ceasefire across Catholic-dominated Philippines for a period of 12 days from 23 December to 3 January to allow fighters to spend Christmas with their families.
In a statement regarding the unilateral truce, the rebel's political wing, National Democratic Front said: "The Central Committee of the Communist Party of the Philippines hereby declares to all commands and units of the New People's Army and the people's militias a ceasefire order that will take effect from 23 December 2015 to 03 January 2016.
"This ceasefire order is being issued in solidarity with the Filipino people's traditional celebrations of Christmas and New Year holidays. This will also enable the revolutionary forces to carry out mass assemblies and public demonstrations to mark the 47th anniversary of the CPP and celebrate revolutionary victories of the past year," the statement read.
During the ceasefire no attacks on police, military, construction and mining sites will be organised. However, the NPA will be on high alert during this time to fight any planned government incursions.
Luis Jalandoni, the rebel chief negotiator said that he hoped the Philippine government would also issue a ceasefire during this time and view the rebel gesture as a basis to resume on-again, off-again peace talks brokered by Norway.
Talks between the NPA and the government have been going on since 1986 with little success. The last negotiations failed when the presidential peace advisor Teresita Deles was accused of peddling lies and negative propaganda against the NPA.
The rebel group claimed that they were being wrongly accused of murdering First Lieutenant Ronald Bautista, Private First Class Albert Amor and militiaman Renel Baluca during an ambush last December. The government had at the time called for a Christmas time ceasefire.
The Philippines government last year signed a separate truce with the largest Muslim rebel group in the south, the Moro Islamic Liberation Front. However, government refused any peace agreement with a similar but more violent group Abu Sayyaf, which has pledged allegiance to Middle East-based Islamic State (Isis).