Beijing is thought to have threatened Japan that it would launch military action if Tokyo pressed ahead with its stance on the South China Sea dispute. Chinese officials are reported to have conveyed the warning to a top-ranking Japanese official in June.
According to diplomatic sources, cited by Japan's Kyodo news agency, China's ambassador to Japan, Cheng Yonghua, told Japan that it would cross a "red line" if Japanese vessels took part in the so-called freedom of navigation operations launched by the US in the South China Sea. Cheng even went on to indicate that Beijing would not hesitate to take military action. This emerged only on Sunday, 21 August though the incident reportedly occurred in June.
Cheng was quoted as telling a Japanese official that China "will not concede on sovereignty issues and is not afraid of military provocations".
Japan has no direct claims in the South China Sea though the mineral-rich region is a hotbed of territorial disputes among an array of nations including China, Taiwan, Malaysia, Vietnam, the Philippines and Brunei. The sea has $5tn worth of trade passing through it every year.
Nonetheless, Japan and China are engaged in a bitter territorial row when it comes to the East China Sea.
In the South China Sea, the US has been involved in 'freedom of navigation' operations sending warships and patrol aircraft since October 2015 as part of its muscle-flexing exercises in the region and to counter China's aggressive position. This has been infuriating China, which claims the majority of the portions in the South China Sea.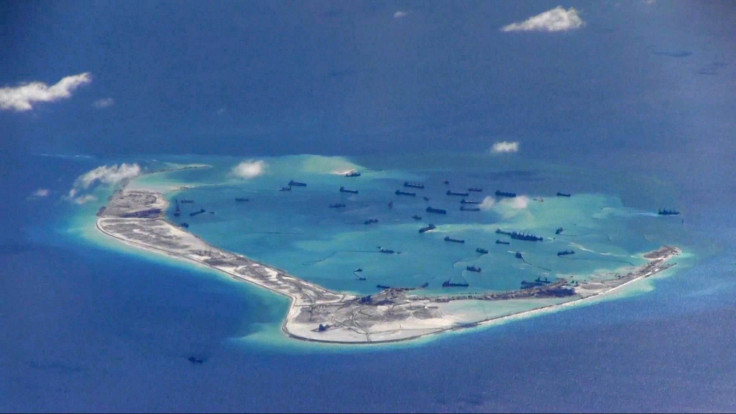 Japan has not yet shown interest in directly joining the US's freedom of navigation operations but has not ruled out sending its Self-Defence Forces' vessels to the disputed waters. Japanese officials have argued the ships can be constitutionally dispatched as long as they do not trespass the war-renouncing constitution.
China's stern warning is thought to have come in June at the height of its territorial tensions with other nations. On 12 July, the Permanent Court of Arbitration in Th Hague chided China for its unilateral sovereign claims in the region upholding a case filed by the Philippines. Beijing rubbished the ruling saying the court had no jurisdiction over the matter.