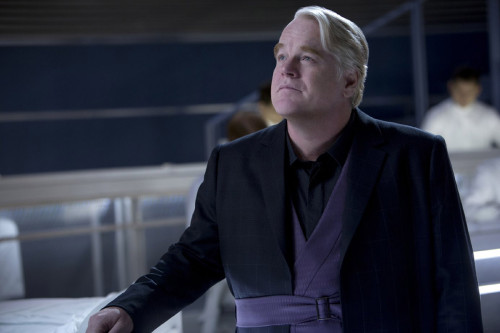 David Bar Katz, who found actor Philip Seymour Hoffman's body over the weekend, has filed a lawsuit against the National Enquirer over a claim that the pair were gay lovers.
A lawsuit was filed in New York Supreme Court on behalf of playwright Katz, who strongly denies the claims.
"The story is a complete fabrication: There was no interview," the lawsuit stated. It continued: "Bar Katz and Hoffman were never lovers. Bar Katz did not see Hoffman freebasing cocaine the night before he died, or at any other time. Bar Katz never saw Hoffman use heroin or cocaine."
Oscar-winner Hoffman died at the age of 46 on 2 February after a suspected drug overdose at his home in Manhattan.
Bar Katz's attorney, Judd Burstein, told TheWrap in a statement: "The article is just disgusting. Here you have Phil's family and his friends grieving, and the Enquirer comes along seeking to make a buck through putrid lies.
"Worse still, it appears that the Enquirer sent out a press release hyping the story so that it could sell more copies of the magazine. I do not know how these people can sleep at night."
The suit also called the Enquirer's story "one of the most reprehensible examples of yellow journalism".
The Enquirer's report also falsely alleged that Katz had seen Hoffman "freebasing cocaine" over the course of his final weekend alive.
Bar Katz is seeking compensatory damages of no less than $5 million (£3m), and punitive damages of no less than $45 million (£27.5m).