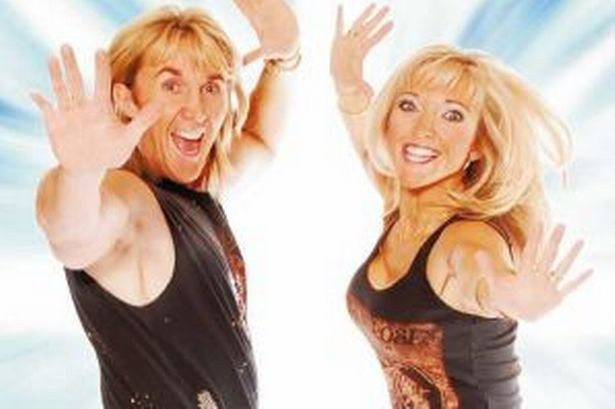 Half of UK adults suffer phobias, with a third scared of heights, one in seven afraid of flying and one in ten driven to distraction by spiders, a study has revealed.
One in ten said phobias had affected their relationships, while 7% said they had cost them their job, according to a survey of 2,000 people by ITV.
The channel will present its findings on its This Morning show, which will include a "Phobia Week" slot running throughout the week, from tomorrow.
"Many people feel isolated and embarrassed by a phobia," celebrity life coaches Nik and Eva Speakman told The Sun ahead of their appearance on the show.
"Many people therefore hide their fear, and adapt their lives to accommodate a phobia."
The Speakmans previously featured in a Channel 4 documentary three years ago in which they were employed as life coaches to Kerry Katona, the former Atomic Kittens star, as she struggled with cocaine addiction and a marriage break-up.
"We passionately believe that people can change," Nik said at the time. "We can't talk about our patients, but what I will say about Kerry is that since she has been seeing us, she has become so much better."
Coronation Street actress Kym Marsh credits the Speakmans' therapy with curing her phobia of motorways, while Camelot hired the couple to counsel National Lottery winners about dealing with sudden wealth.
Other clients have included Katona's former Atomic Kitten bandmate Liz McClarnon and Nadia Almada, the transsexual winner of the fifth series of Big Brother.
Nik said he hoped the phobia series would help people build the confidence to overcome their fears.
"People are suffering with the belief they can never overcome their extreme fears," he said. "We believe all phobias can be treated."
The Speakmans reinvented themselves as life coaches to the stars after making their fortune in financial services. They previously appeared in the TV series A Life Coach Less Ordinary.