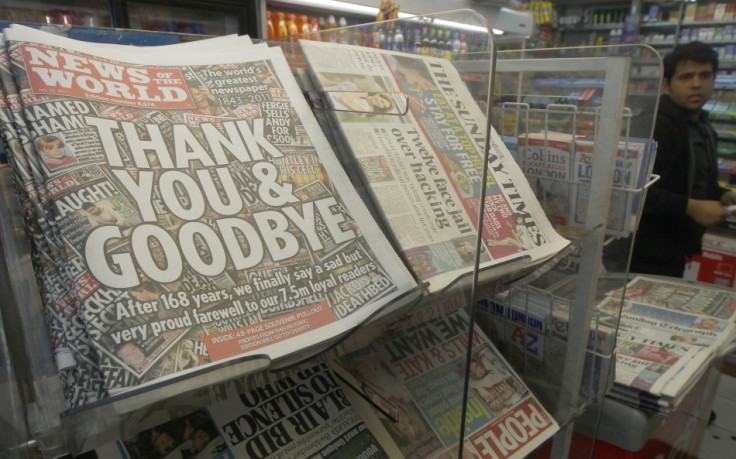 The announcement that no further action will be taken against journalists and newspapers being investigated for phone hacking has brought to a close two major police investigations. Operations Weeting and Golding looked to bring possible corporate charges against Rupert Murdoch's News Group Newspapers (NGN) and criminal cases against individuals at the Mirror Group, respectively.
The Crown Prosecution Service (CPS) said in a statement on 11 December the investigations would be dropped due to "insufficient evidence to provide a realistic prospect of a conviction". The Metropolitan Police revealed it had spent £41.3m ($62.6m) on investigations into journalism, excluding legal costs.
The CPS provided a detailed statement on why it said it would not be bringing any prosecutions against those being investigated. News UK, parent company of NGN, welcomed the news, saying: "We now relish the chance to focus fully on what this company does best – world-class professional journalism."
Former Daily Mirror editor Piers Morgan, who was previously interviewed under caution, wrote when he heard the news: "As I've said since the investigation began four years ago, I've never hacked a phone and nor have I ever told anybody to hack a phone. Thanks to all my family and friends, and kind people on here, for all their support."
Operation Golding: Investigating journalists at Mirror Group Newspapers (publisher of the Daily Mirror, the Sunday Mirror and the Sunday People)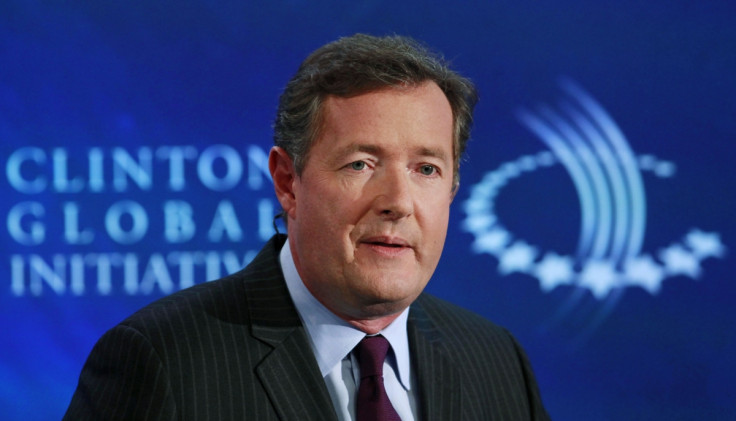 The Mirror Group has already admitted phone hacking and has faced paying settlements to victims. Ten former and current journalists at the company were investigated as part of Operation Golding, relating to allegations of phone hacking.
The CPS has determined there was insufficient evidence against any individual suspect to provide a realistic prospect of conviction. In reaching this decision, prosecutors said it considered "a number of strands of evidence".
Key to this appeared to be "suspicious" call data and looking at evidence of "double tapping". The practice would see a journalist place two calls to the same mobile number, allowing one to be automatically forwarded to the target's voicemail. This could then allow them to try and listen into, or "hack", voicemail messages.
The CPS said of its investigation:
The call data showed a regular pattern of two calls being placed to the same number (double tapping) and also a large number of calls placed to voicemail platform numbers. However, it is not possible to prove the fact that the 'double taps' and calls to voicemail platform numbers are definitely instances of phone hacking. In addition, it was common practice at Mirror Group Newspapers for journalists to use one another's telephones, and so it is not possible to determine which individuals were responsible for making specific calls.
The CPS also considered statements from two potential witnesses, both former employees of the Sunday Mirror, who made direct allegations against certain individuals. But it said:
Following thorough scrutiny of the allegations we decided we were unable to put either forward as a prosecution witness.
Operation Weeting - Investigating corporate liability of News Group Newspapers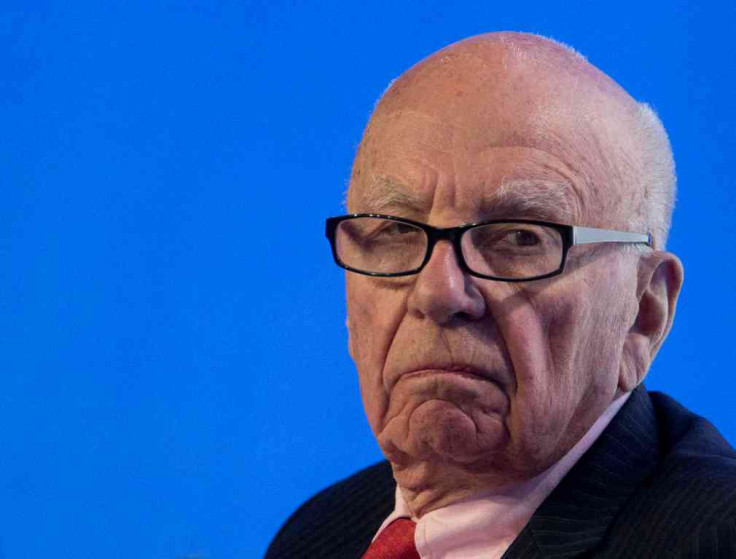 In July, the CPS began assessing evidence passed to it by the Metropolitan Police looking into possible corporate liability of Murdoch's News Group Newspapers (NGN) as part of Operation Weeting. The company is the publisher of The Sun and subsidiary of News UK, which used to publish the now-defunct News Of The World (NOTW).
Potential charges for phone hacking and perverting the course of justice were considered against NGN, the CPS said. But prosecutors said after a "thorough analysis", it was decided there was "insufficient evidence to provide a realistic prospect of conviction" for either charge.
On a possible charge of corporate liability for phone hacking, the CPS said:
The law on corporate liability in the United Kingdom makes it difficult to prove that a company is criminally liable if it benefits from the criminal activity of an employee, conducted during their employment. The company will only be liable if it can be proved that the individual involved is sufficiently senior, usually close to or at board level, to be the 'controlling mind and will' of the company.
While Andy Coulson, ex-editor of the NOTW and former adviser to David Cameron, was convicted of phone hacking charges, he could not be considered a "controlling mind" of NGN, the CPS said. It also added that present laws make it difficult to establish criminal liability "against companies with complex or diffuse management structures".
The CPS concluded:
There is no evidence to suggest that any member of the board of NGN had knowledge of phone hacking when it was taking place.
The CPS then looked at the decision by NGN executives to settle civil claims with victims of phone hacking and whether this could be considered perverting the course of justice. This comes after accusations were made against the company suggesting it paid large sums of money to victims to avoid evidence being released in open court. But the CPS said:
The fact that NGN decided to settle rather than resist civil proceedings cannot be considered to be actions which could pervert the course of justice.
The CPS also looked at whether NGN employees could be considered as perverting the course of justice after they were said to have deleted emails potentially containing evidence of phone hacking. But it said:
There are legitimate reasons for companies to have an email deletion policy. In this case, there is no evidence to suggest that email deletion was undertaken in order to pervert the course of justice.
On a possible charge of perverting the course of justice, the CPS concluded:
We have reviewed the evidence in relation to the News Of The World employees' conduct during the original police phone hacking investigation and concluded that there is nothing that these employees could have done which would have altered or affected the resulting prosecution. Therefore the company cannot be said to have perverted the course of justice.
The CPS ended its statement by saying: "These decisions draw to a conclusion the CPS's involvement in current phone hacking investigations. In total, 12 prosecutions have taken place with nine convictions for offences relating to phone hacking."