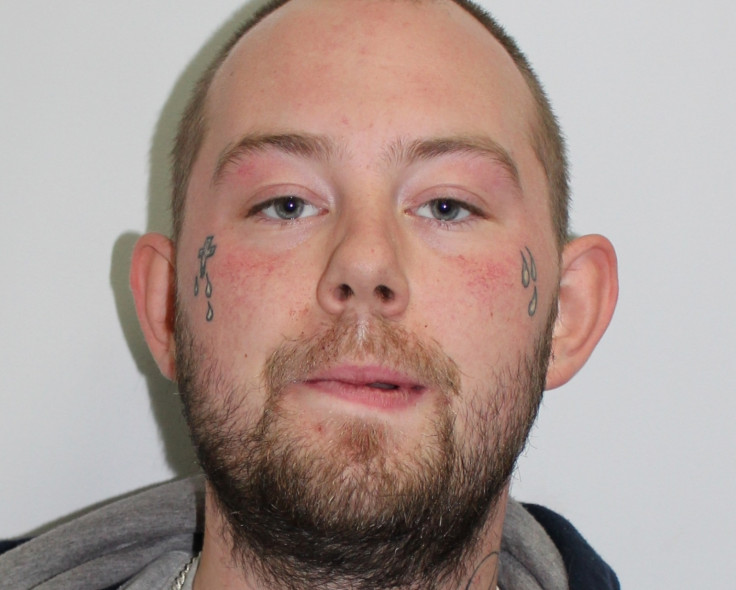 Police have released a picture a man wanted in connection with an acid attack which left an aspiring model and her cousin with "life-changing" burns.
Resham Khan was celebrating her 21st birthday with Jameel Muhktar while travelling through Beckton, east London, when acid was thrown through the windows of their car.
The attack on 21 June left the pair with severe burns to their faces and bodies, with 37-year-old Muhktar placed in an induced coma due to the extent of his injuries.
On Thursday (29 June), the Met Police released an image of John Tomlin, 24, who they wish to speak to in connection with the incident.
He is described as a white man, around 6ft tall and of stocky build with short fair hair. He is known to frequent the Canning Town area of east London, police said.
Officers have advised members of the public not to approach Tomlin but to dial 999 immediately if they see him.
Detective Superintendent Neil Matthews said: "I would like to reassure the public that our continued focus remains on finding the person responsible for this horrendous act of violence.
"We will continue to progress these enquiries as quickly as humanly possible and fully understand concerns that they should be brought to justice quickly."
The acid attack happened after Khan, a business management student in Manchester, had returned from an exchange year in Cyprus.
Writing about the attack on social media, she said she had come to London to celebrate her birthday and planned to visit a spa and have a meal.
She went for a drive on the morning of the attack with her cousin, "blasting music and chilling like cousins do, hyping it as I WAS 21".
The incident happened as they were coming onto the A13 road in Beckton, she said.
"Long story short, whilst at the lights, a man threw acid through my window and then went round to his and threw more," Khan wrote in a series of tweets about the incident.
"The pain was excruciating I was struggling to close the window. My cousin struggled to get us away. I saw my clothes burn away infront of me.
"He put his foot down as we were coming onto a dual carriage way but the pain took over and we crashed."
As the corrosive substance seeped through their clothes and burnt their skins, Khan went on to tell of how "we stripped off in the middle of the road, running around screaming and begging for water".
She says the pair were eventually taken to hospital by a passing driver.
Both continue to be treated in hospital. Khan suffered damage to her left eye and required a skin graft, suffering burns on her arms, legs, face and shoulder.
Muhktar, who has since been brought out of his coma, also has burns across his body, including his arms, legs, back, neck and the right side of his face, and damage to his right eye.
Khan, who had plans to model for Asian bridal, make up and hair artists, wrote: "I'm devastated. I keep wondering if my life will ever be the same. Acid attacks in the UK are unheard of for me.
"My 21st birthday. My glow up complete. Just got back to the country. And now I'll probably never look the same."
A GoFundMe page has been set up to raise money for the pair's recovery.