Fifteen wildfires broke out almost simultaneously in Northern California's wine country and then grew exponentially, swallowing up homes, wineries, hotels and trailer parks. Ten people have been confirmed dead, with least 100 injured. More than 1,500 homes and businesses have been destroyed. All of these figures are expected to surge in the coming days as more information is reported. Taken as a group, the fires are already among the deadliest in California history.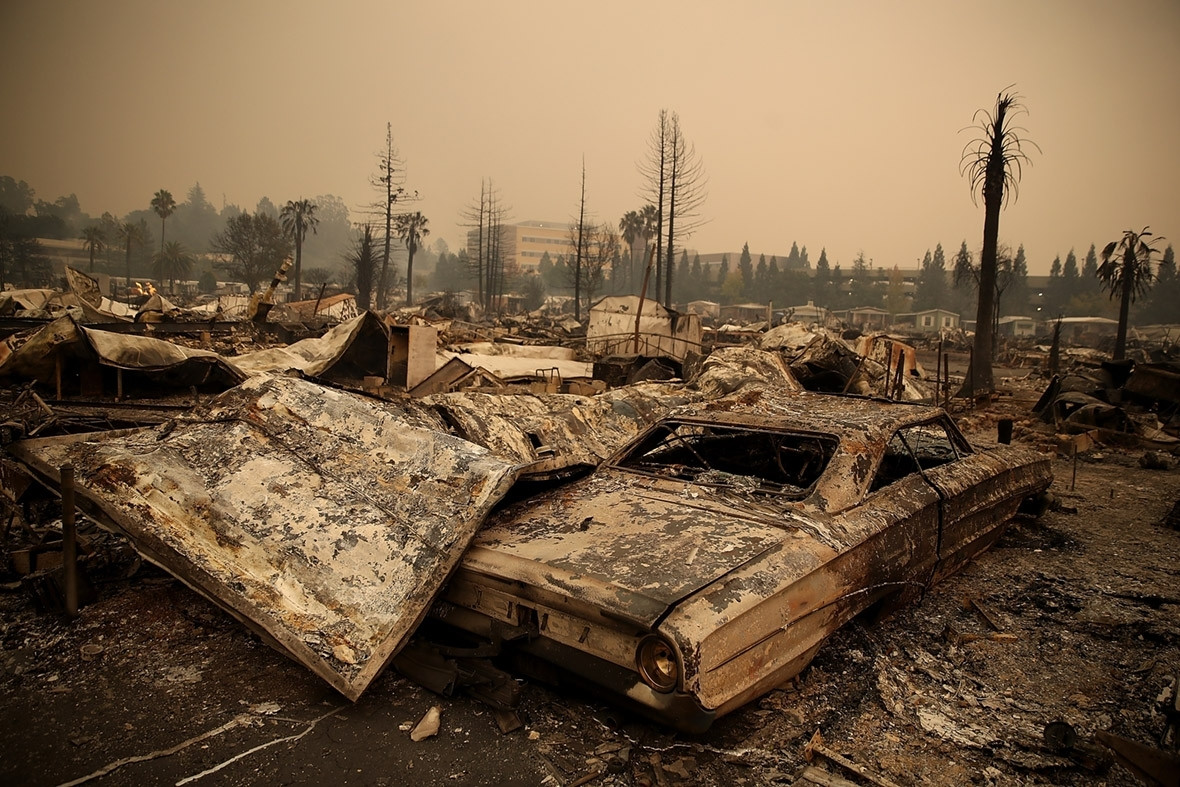 Sonoma County bore the brunt of the fatalities, with seven fire-related deaths confirmed there, according to the sheriff's department. Two died in Napa County and one in Mendocino County, according to the California Department of Forestry and Fire Protection (CalFire). Details of those deaths were not immediately available from state or local officials. But KGO-TV in San Francisco, citing unnamed California Highway Patrol sources, described one victim as a blind, elderly woman found in the driveway of her home in Santa Rosa, a town in Sonoma County.
Thousands of firefighters are battling wind gusts in excess of 50 miles per hour (80 km/h) that have rapidly spread 15 separate wildfires across some 73,000 acres (114 square miles) in northern California since erupting late on Sunday night (8 October), according to CalFire spokesman Daniel Berlant.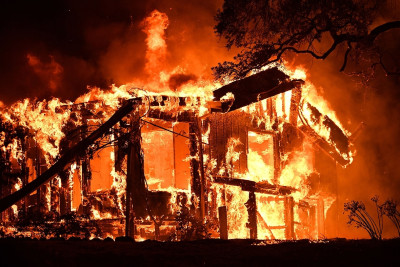 Sonoma County said it has received more than 100 missing person reports as family and friends scramble to locate loved ones. The reports have come via calls to a hotline the county set up for the missing, according to Scott Alonso, communications director for Sonoma County. It's possible that many or most of the missing are safe but simply can't be reached because of the widespread loss of mobile phone service and other communications.
Much of the damage was in Santa Rosa, a far larger and more developed city than usually finds itself at the mercy of a wildfire. The city is home to 175,000 residents, including both the wine-country wealthy and the working class. The flames were unforgiving to both groups. Hundreds of homes of all sizes were levelled by flames so hot they melted the glass off of cars and turned aluminium wheels into liquid.
Jeff Okrepkie from the city told Associated Press: "We live in the valley, where it's concrete and strip malls and hotels and supermarkets. The last thing you think is a forest fire is going to come and wipe us out."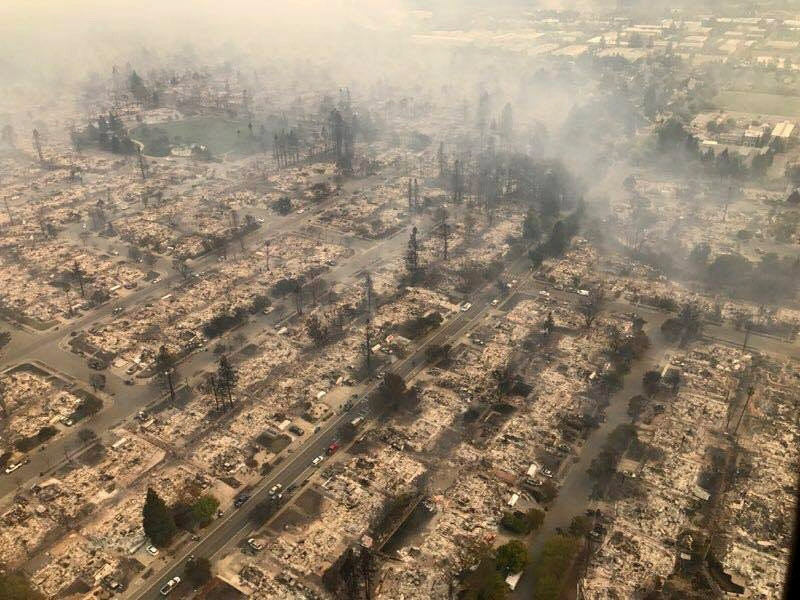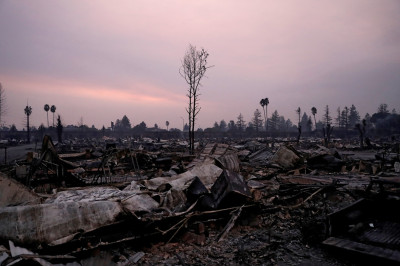 Kim Hoe, a 33-year-old tech worker from Penang, Malaysia, was staying at the Hilton Sonoma Wine Country hotel, which was gutted by flames from the Tubbs fire. He said the power went out around 1am, and he and his colleagues started packing up when someone knocked on the door and told them to run. "We just had to run and run. It was full of smoke. We could barely breathe," Hoe said.
The ferocity of the flames forced authorities to focus primarily on getting people out safely, even if it meant abandoning structures to the fire. Firefighters rushed to a state home for the severely disabled when flames reached one side of the centre's sprawling campus in the historic Sonoma County town of Glen Ellen. Crews got the more than 200 people from the threatened buildings, one firefighter said, as flames closed within a few dozen feet.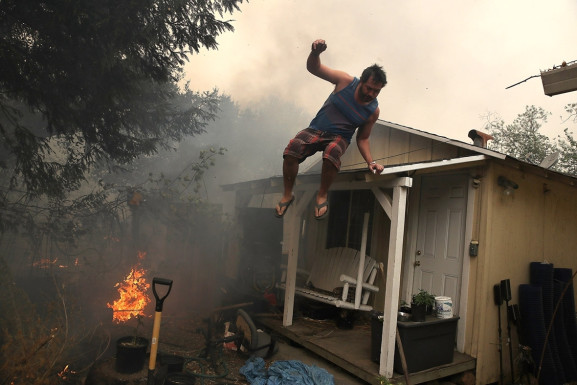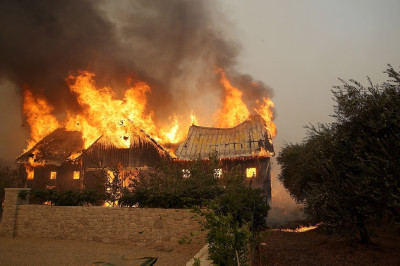 The wind-driven wildfires came as Napa and Sonoma counties were finishing highly anticipated harvests of wine grapes. Workers would normally be out in the vineyards picking and processing the ripe grapes to make chardonnay and other wines. Instead, melted and blackened wine bottles decorated the ruined Signorello Estate winery in Napa Valley.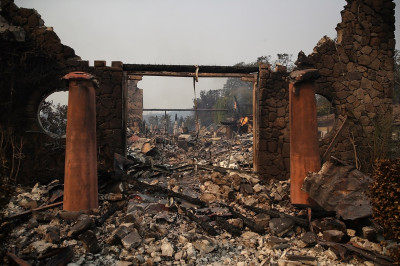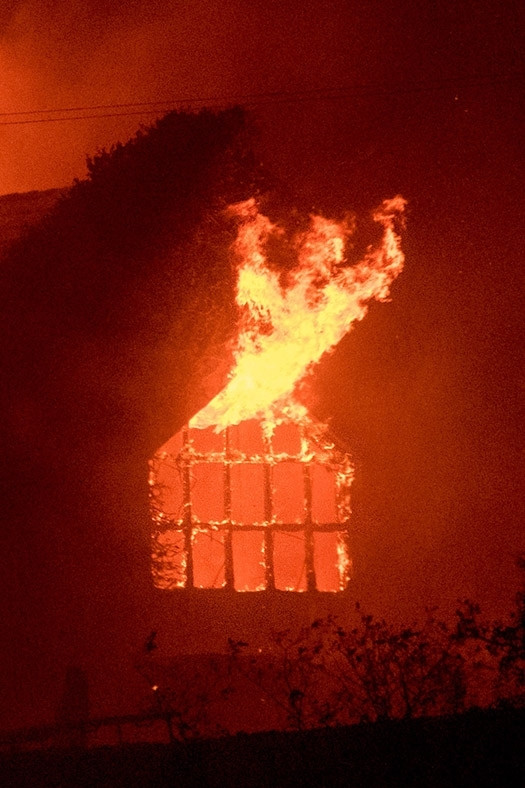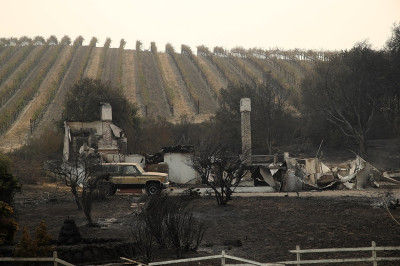 A maintenance worker watched and hoped for the best as flames crept down a hillside by the Gundlach Bundschu Winery. "It's right behind the main office. It's working its way down the hillside. What can I say? It's slowly working its way in," Tom Willis said.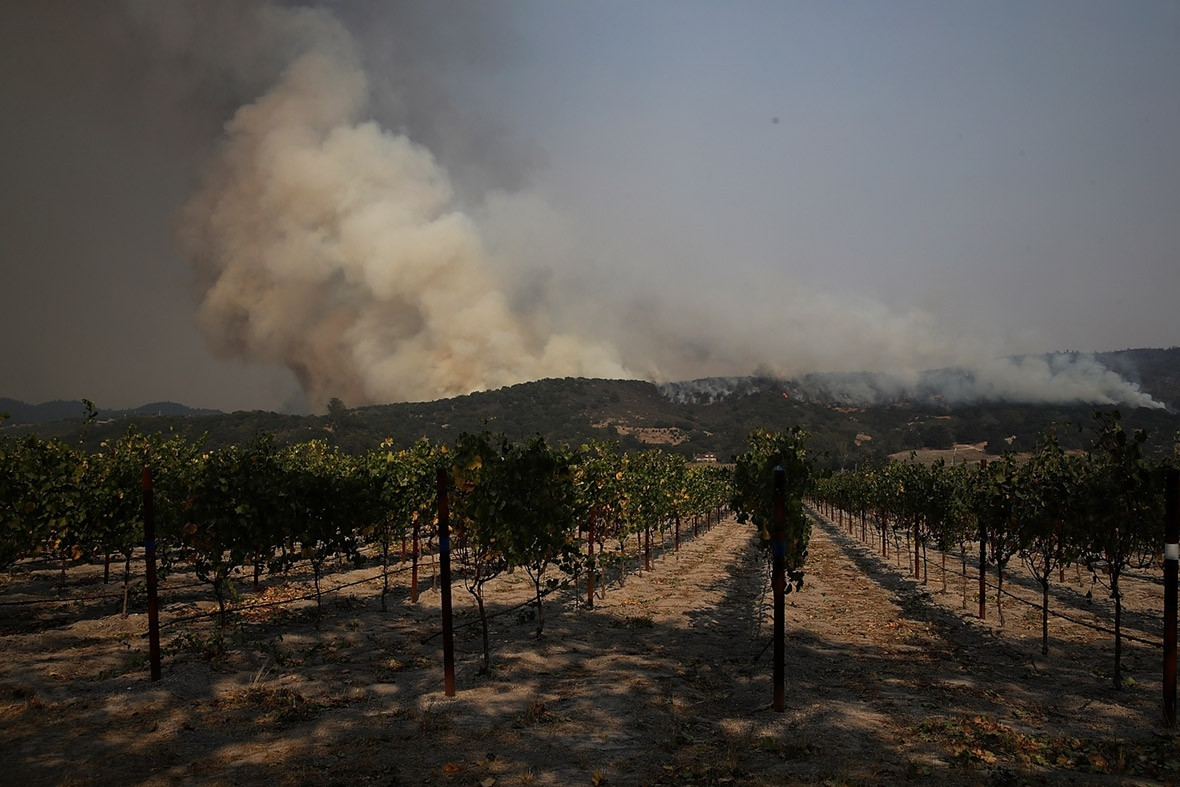 People at Paradise Ridge Winery in Sonoma County posted photos of debris and haze, saying they were "heartbroken to share the news" that the winery had burned.
October is generally the most destructive time of year for California wildfires. What is unusual, however, is to have so many fires take off at the same time. Other than the windy conditions that helped drive them all, there was no known connection between the fires, and no cause has been released for any of them. These fires come after Los Angeles suffered its largest wildfires in history in September.