Authorities have discovered an incomplete tunnel near the US-Mexico border in Arizona. The tunnel, roughly 140 feet long, is the fourth cross-border tunnel discovered in the area this year. As soon as one tunnel is shut down, the Mexican drug cartels start work on another.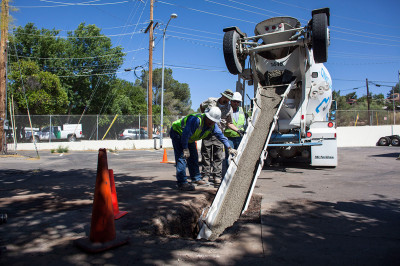 The drug-smuggling tunnels are sometimes very sophisticated. In October 2013, authorities discovered a 'super tunnel' the length of six football fields, equipped with reinforced walls, lighting, a ventilation system and a rail system.
Cross-border tunnels can take many months and cost hundreds of thousands, if not millions of dollars, to construct. But the cost can be offset in just one quick shipment of marijuana, cocaine or methamphetamines. Earlier this year police seized 44 tons of marijuana in Tijuana, just across the border from San Diego, California. A record haul of 150 tons of marijuana was confiscated in Mexico in 2010.
IBTimesUK looks at some of the recent tunnels that have been found linking the US and Mexico.