California Woman, 73, Accused of Operating Mexican Drug Tunnel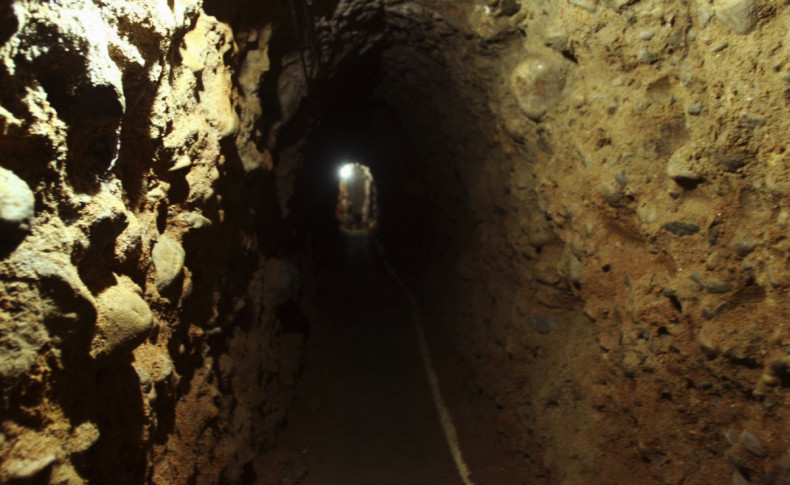 A 73-year-old California woman has been accused of operating a 70-foot deep tunnel used by Mexican drug cartels to transport tons of marijuana and cocaine across the border.
Agents for Immigration and Customs Enforcement who arrested 73-year-old Glennys "Gladys" Rodriguez said her warehouse in Chula Vista, California, had been under surveillance for months.
"Here we are again, foiling cartel plans to sneak millions of dollars of illegal drugs through secret passageways that cost millions of dollars to build," said US Attorney Laura Duffy.
"Going underground is not a good business plan. We have promised to locate these super tunnels and keep powerful drug cartels from taking their business underground and out of sight, and once again, we have delivered on that promise."
It is the sixth underground tunnel found running beneath the border near San Diego in less than four years. After its discovery, a seventh was found nearby.
The first tunnel originates in Tijuana, Mexico, was 600 yards long, and contained lighting, a basic rail system, and a winch and pulley to haul drugs into the warehouse.
The second was 700 yards long, with an electric rail system and sophisticated ventilation. It also ran from Tijuana.
Rodriguez has attempted to deny her connection to the warehouse and says she runs an immigration services and tax advice business. She is charged with conspiring with others to maintain a drug-involved premises.
"The discovery of these tunnels reaffirms yet again the vigilance and tenacity of our multi-agency task force," said Derek Benner, special agent in charge of Homeland Security Investigations.
"While technology certainly plays a part in our ongoing efforts, ultimately these investigations often owe more to the powers of observation and old fashioned detective work - and that was exactly what happened here."
Hundreds of "narco" tunnels are believed to run under the US- Mexico border, with those uncovered recently dubbed "super tunnels" due to their sophisticated rail, lighting and ventilation.
According to US authorities there has been an 80% increase in the construction of tunnels in recent years.
Recently arrested cartel boss Joaquin "El Chapo" Guzman is believed to have developed a special expertise in tunnelling.