Donald Trump is to be sworn in as the 45th president of the United States today (20 January 2017), taking power of a divided country after winning a savage campaign and setting the country on an uncertain path. The ceremony in Washington, DC is likely to see 900,000 people in attendance, some of them protesters, and millions of people across the world will watch in admiration, or fear.
In this gallery, IBTimesUK presents how countries around the world have reacted so far to the upcoming inauguration.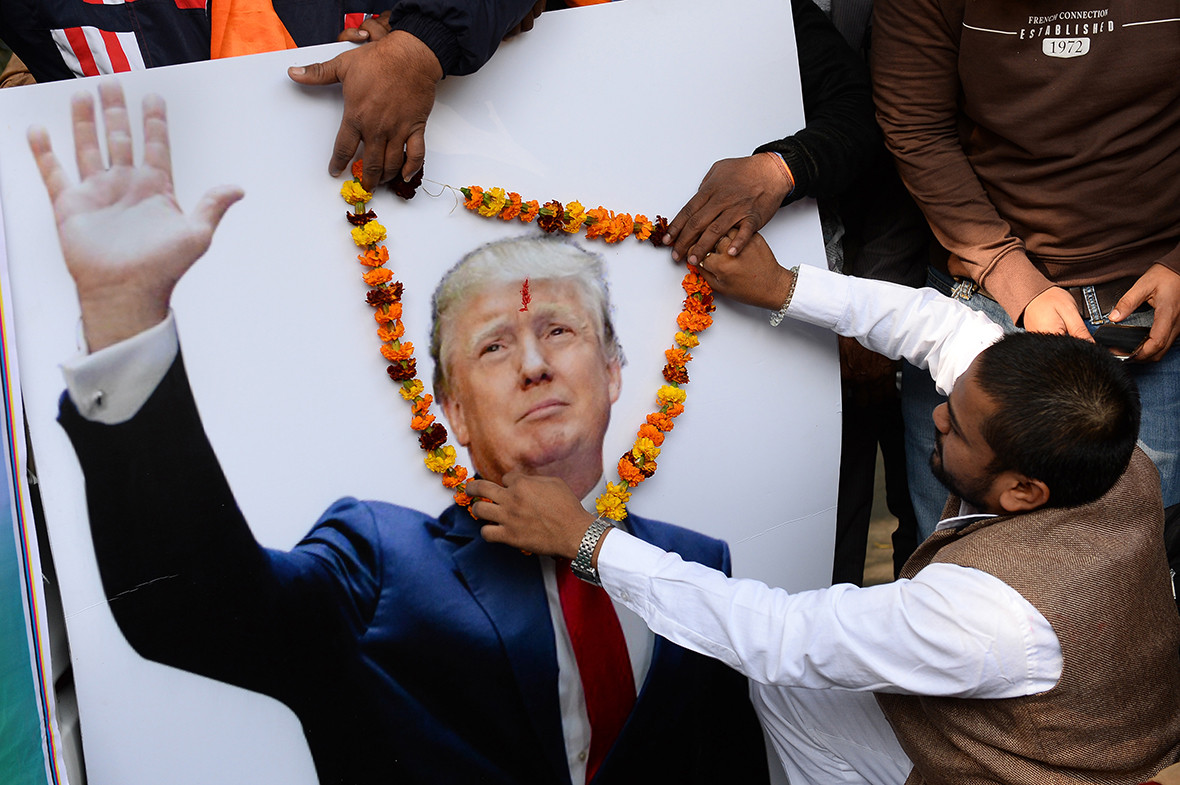 In the past week, various cities have been preparing for Trump's inauguration, with many taking advantage of the political uncertainty it has caused. Street vendors have begun to sell outlandish Trump memorabilia, waxworks of the president-elect are being finalised for display at various Madame Tussauds museums worldwide, while protests have continued. Trump opponents, fans and inauguration ticket-holders began to arrive in Washington, DC on the eve of the ceremony.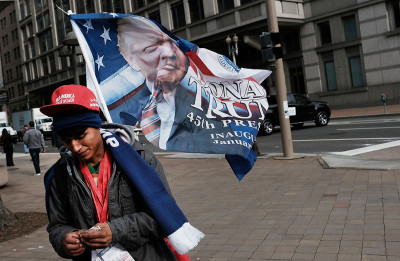 On Thursday (19 January 2017), thousands of people attended a 'We Stand United' rally outside the Trump International Hotel and Tower in New York City. Famous faces such as Robert De Niro, Faiza Ali and Julianne Moore spoke during the gathering, while thousands watched in the crowds. Opponents of Trump are riled by his disparaging campaign comments about women, illegal immigrants and Muslims and his pledge to build a wall on the US border with Mexico.
Thousands of anti-Trump protesters are expected among the inauguration crowds. A demonstration will be held on Saturday (21 January), when a Women's March on Washington is planned. Other cities are holding similar rallies on the same day, the first day of Trump's presidency.