A high-rise building in Tehran, Iran, collapsed on Thursday (19 January 2017) after being engulfed by a fire . At least 30 firefighters are reported to have been killed, and scores more injured. Iranian state television has reported that 30 civilians were injured in the disaster, while the state-run IRNA news agency said that 45 firefighters had been injured.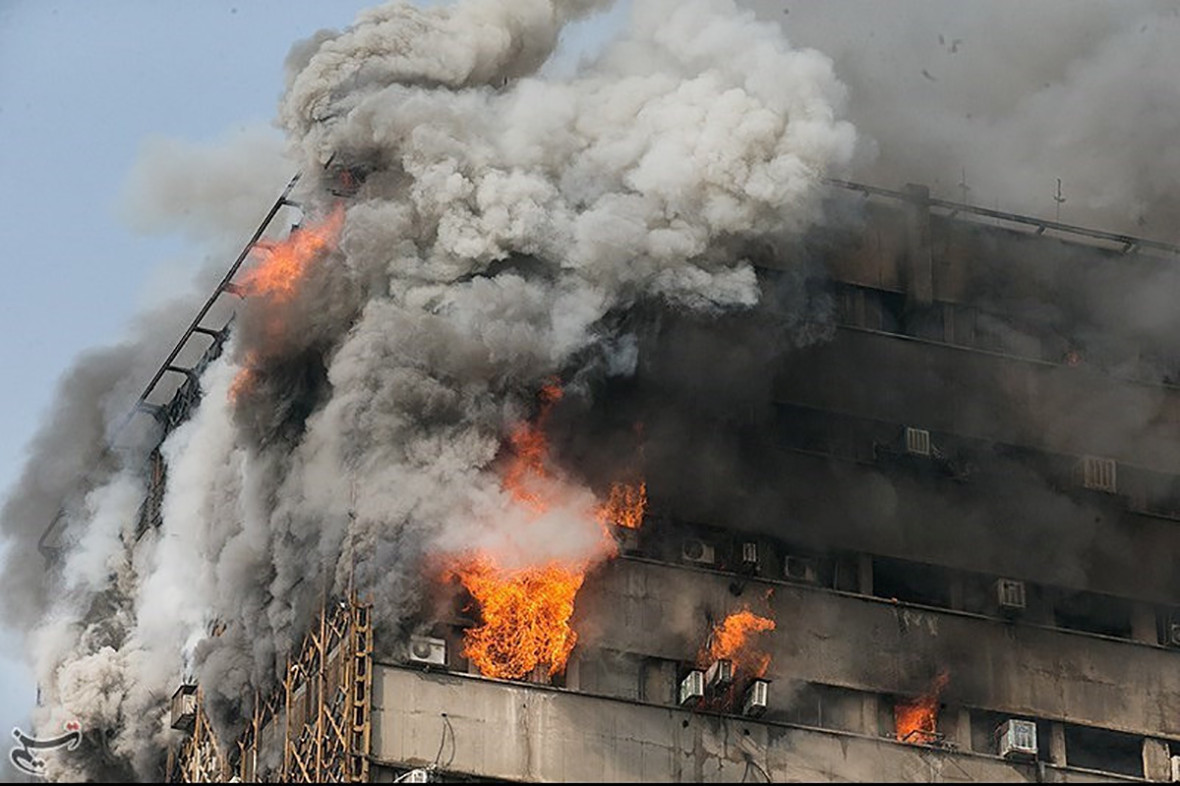 The 17-storey Plasco building caught fire at 8am local time (4:30 GMT), and was burning for for three-and-a-half hours before it collapsed. Live state television broadcasted footage of the building as it fell to ground, after it had begun to film an interview with a journalist at the scene.
One side of the building came down first, tumbling perilously close to a firefighter perched on a ladder and spraying water on the blaze. A thick plume of brown smoke rose over the site after the collapse, while onlookers wailed in grief. "The Plasco building is a very old building in southern Tehran. It is mostly a commercial building," state TV said.
Several embassies are located near the building. Turkey's state-run news agency, reporting from Tehran, said that its country's embassy was evacuated as a precaution, though it sustained no damage in the collapse.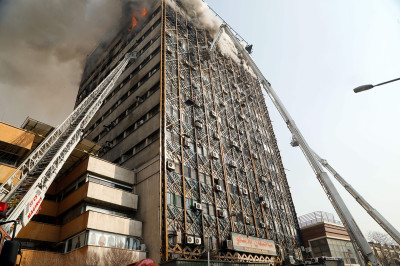 Jalal Maleki, a fire department spokesman, told Iranian state television that 10 firehouses responded to the blaze. All hospitals in Tehran are on high alert and police have cordoned off the area due to the possibility of gas leakage, IRNA said. The Iranian military sent units to help with the disaster, state television has reported.