Photos: South Sudan troops and rebels in battle that killed American journalist
Twenty-six-year-old American freelance journalist Christopher Allen was shot dead as he reported on the fight.
Reuters photojournalists Goran Tomasevic and Siegfried Modola joined South Sudanese rebel fighters as they attacked government troops in the town of Kaya on 26 August 2017. Twenty-six-year-old American freelance journalist Christopher Allen was shot dead as he reported on the fight.
Before the rebels launched the attack on Kaya, they handed out supplies – a ragged strip of red cloth to identify themselves to each other as friendly forces, a packet of biscuits, and two precious magazines of ammunition per fighter.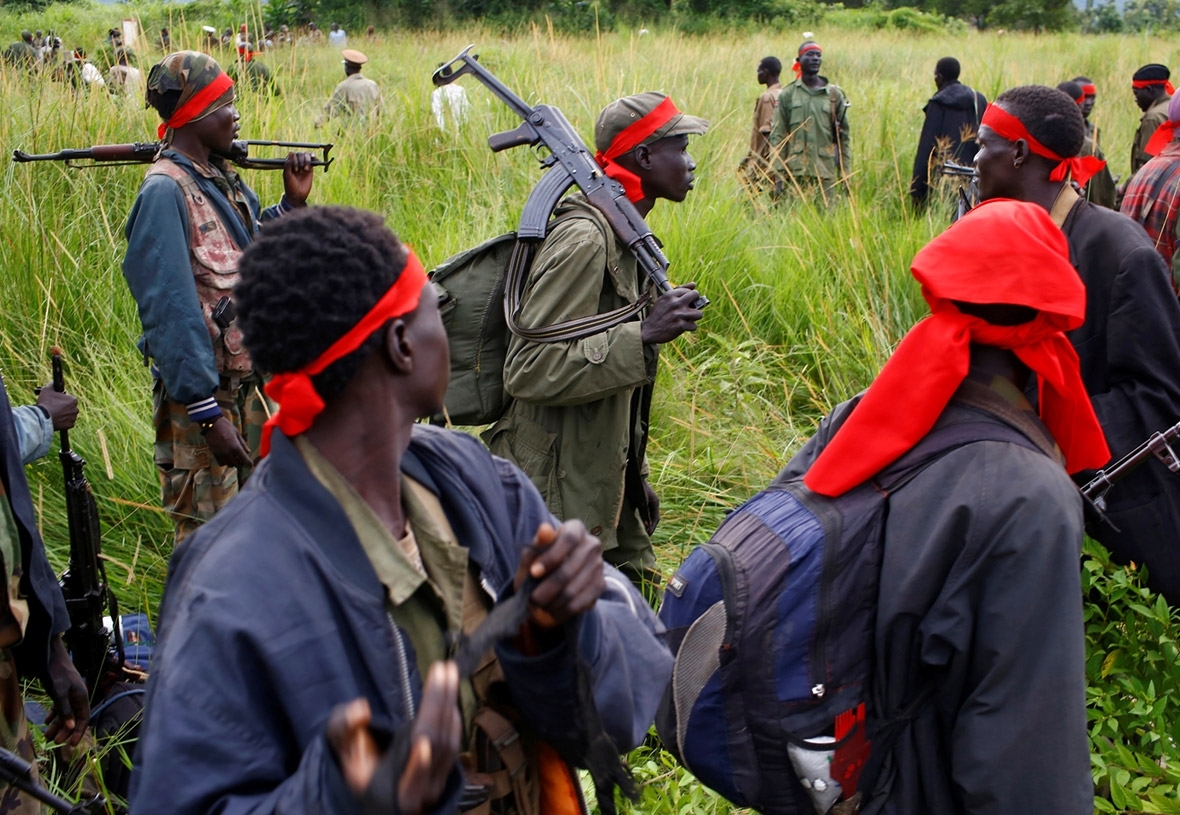 "We lack funds and support. The guns we have, the ammunition we have, we take from the enemy," General Matata Frank Elikana, the rebel governor for Yei River State, told Reuters during the long march through rain-soaked elephant grass to the front line.
As they approached Kaya, one of four towns near the Ugandan border that were simultaneously attacked on 26 August, the fighters prayed together and told jokes. Then they tied their red strips of cloth around their heads and ran forwards, firing.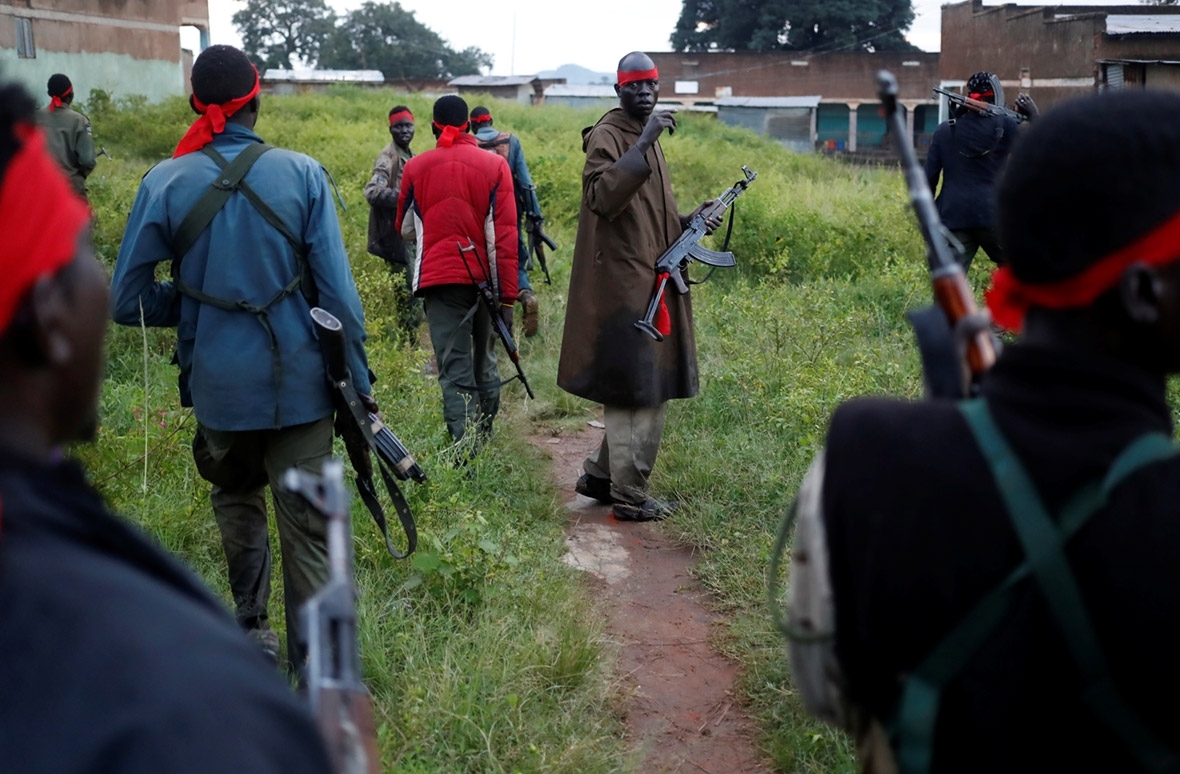 The town was eerily empty; there were no civilians to be seen. Shops, a market and the school echoed with the sound of gunfire and explosions. "In government-controlled areas there are no civilians. They don't feel safe as soldiers abuse them," said Colonel Lam Paul Gabriel, the deputy military spokesman for the rebels, just before the attack. "They kill civilians. They rape women. They do a lot of atrocities in the area."
Government forces counter-attacked and the rebels ran out of ammunition after 40 minutes and had to retreat back to their base in the bush.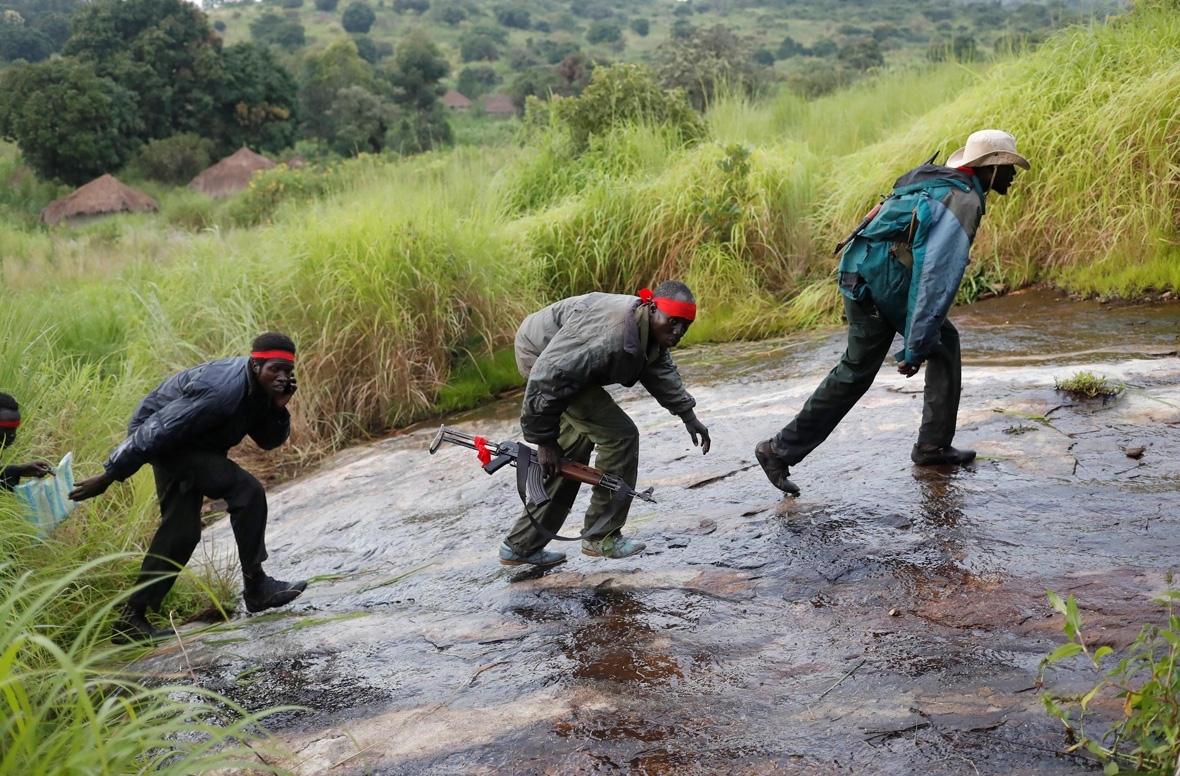 Nineteen people were killed during the fighting, including three government troops and freelance journalist Christopher Allen.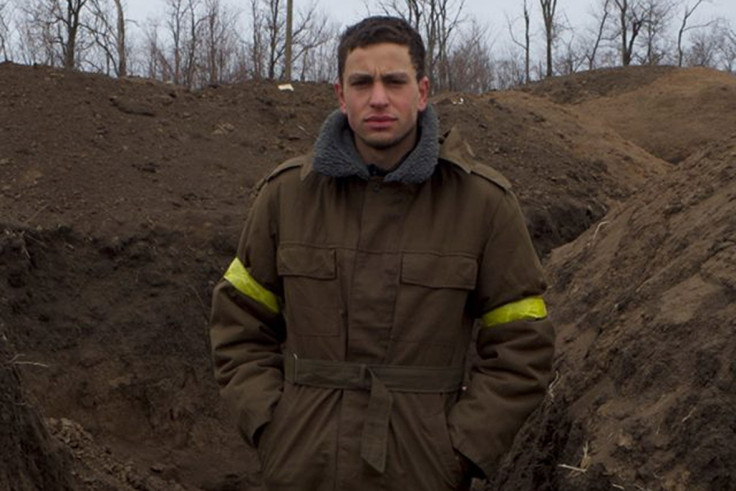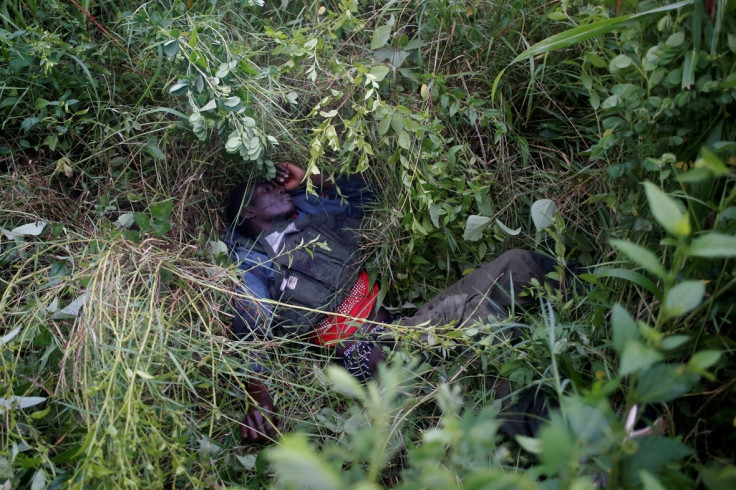 South Sudan's government said there was no indication Allen was a journalist and that he entered the country illegally. However, rebel spokesman William Gatjiath Deng said government troops "targeted" Allen when they saw him taking photos during the fighting. Another rebel fighter said Allen had been wearing a large vest with the word "Press." The Committee to Protect Journalists is calling for an independent investigation into the killing.
Allen is the tenth journalist and the first international journalist to be killed in South Sudan since 2012. It is one of the harshest places in the world for journalists, according to press freedom groups. In the past few months, 15 South Sudanese journalists have been detained, beaten or denied access to information, according to the Union of Journalists in South Sudan, and more than 20 foreign journalists have been denied entry or kicked out.
South Sudan's civil war is well into its fourth year, with tens of thousands of people killed. The fighting, often along ethnic lines, defies peace deals and unilateral cease-fires. The conflict has forced about four million people to flee their homes. Uganda currently hosts more than a million South Sudanese refugees, while over 330,000 have fled to neighbouring Ethiopia.
© Copyright IBTimes 2023. All rights reserved.