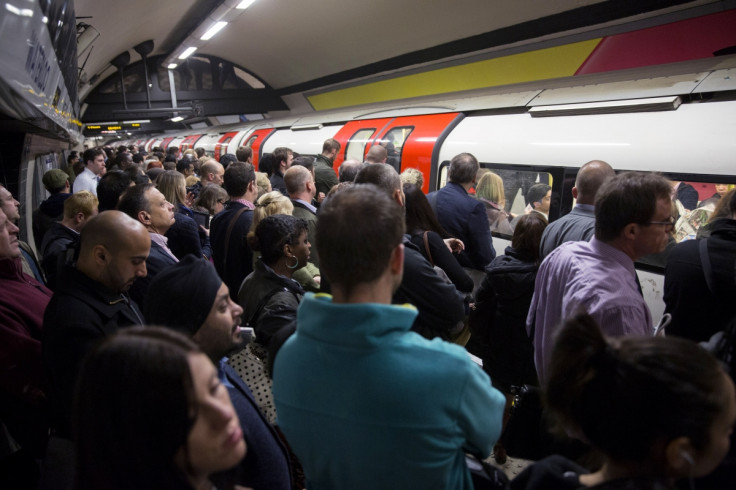 London underground's Piccadilly Line been blighted by severe delays in recent weeks. IBTimes UK spoke to to TFL about what has caused the disruption and when to expect services to return to normal.
Why does weather affect the tube?
Each winter inclement weather and leaf fall causes the tube racks to get slippery. As a result, train wheels can become locked when the brakes are applied. The bottom of the wheel then rubs away and the train becomes unbalanced. "Wheels must be repaired or replaced depending on how bad they are," said TFL spokesman Sean Colfer. "Usually we get eight to 10 trains [out of service] at a time which puts us down to minor delays where we can generally absorb it."
Why is the Piccadilly line so vulnerable?
Unlike newer trains, the 1973 Piccadilly line stock "do not have the equivalent of an anti-lock braking system," said Colfer. This makes them extra prone to locking. In addition, outer-London Piccadilly line stations are densely surrounded by leaf shedding trees making the service doubly vulnerable.
Why is it so bad this year?
When Storm Angus struck at the end of November leaf fall and moisture levels on the tracks reached "an unprecedented scale," said Colfer. "There are people who have worked on the line for years saying that the adhesion between the train wheels and the rails was the lowest they had ever seen. It was the worst any of them can ever remember."
There are 86 trains in the stock and 79 are needed to run a full service. Half of the 86 had to be called in for repairs between 23 and 25 November.
What's being done?
TFL engineers are returning an average of two trains per day to the Piccadilly line but this can be counteracted by other trains becoming damaged. As of today (13 December) there are 64 trains in service.
When will disruptions end?
"We have had far fewer trains taken off in the last few weeks hence the service building up slowly," said Colfer. "As a hypothetical we could be up to 68 trains by Thursday (15 December) but then if three get taken off we're back to 65 so that problem puts us more on severe delays rather than minor delays."
What about the night tube?
The night tube will be extending to the Piccadilly line on Friday 16 November and TFL are confident that the promise of trains running every 10 minutes throughout the early hours is deliverable. Colfer said: "The night tube requires fewer trains... somewhere around 20 to 25 so the fact that we're up to 64 means we will have plenty for the night tube service. We don't anticipate that there will be a problem."