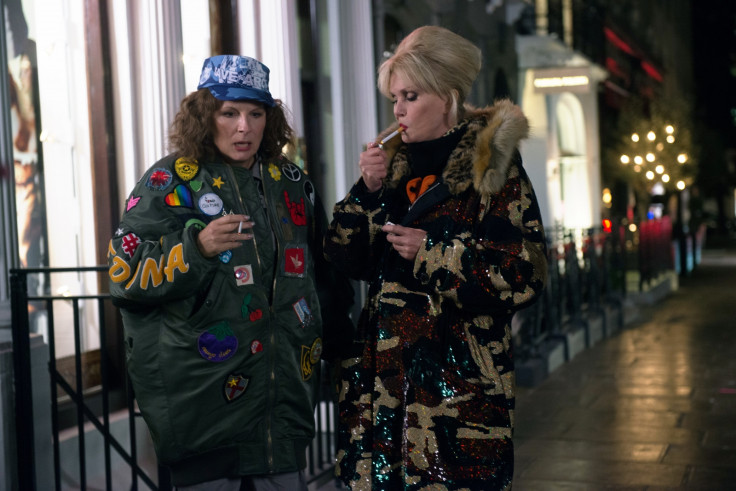 With so much accessible to us these days, it's hard to know when to go out, when to have a quiet night in or when to sit back, accept your fate and binge-watch an entire series of a television show all in one go while scoffing an entire pack of biscuits. So, to try and help you out over the weekend, IBTimes UK have offered up our pick of the best titles on offer in cinemas, on DVD and streaming
Out in cinemas: Absolutely Fabulous: The Movie
Released this Friday (1 July), Absolutely Fabulous: The Movie sees Jennifer Saunders and Joanna Lumley reprise their roles as co-dependent best pals Eddy and Patsy as they hijack a prestigious fashion event in an attempt to sign British supermodel Kate Moss as one of Eddy's PR company clients. However, in their pursuit to get close to her at the party, they accidentally knock Moss off of a high ledge and into the Thames river, sending London and the world of showbiz into a frenzy.
Finding themselves suspects in a media storm, the pair flee to the lavish French Riviera "where everyone's a criminal" to lie low until everything's blown over. But soon, the drunken friends quickly find themselves getting quite comfortable in the South Of France and try as best they can to stay living the luxury lifestyle.
DVD & Blu-ray:
Trumbo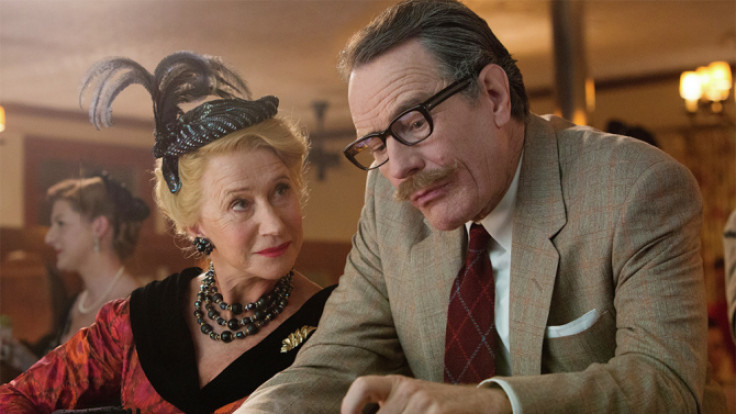 Oscar-nominated biopic Trumbo was made available to home entertainment in the UK on 20 June and it's certainly one you have to check out. It sees Breaking Bad star Bryan Cranston star as real-life figure Dalton Trumbo, a screenwriter who was blacklisted during the McCarthy communist witchhunts of the 1950s. And yet, against all odds, Trumbo still managed to write some of the greatest movie scripts of all time, including Spartacus and Roman Holiday.
Cranston is joined on-screen by Diane Lane as his loyal wife, John Goodman as a studio head, Elle Fanning and Helen Mirren as vicious gossip columnist Hedda Hopper out to get Trumbo. Not only does the film boast a wonderful nostalgic quality in terms of the glamour of Hollywood's yesteryear but Cranston is utterly fascinating offering up a performance more than worthy of his best actor Academy Award nod earlier this year as the communist writer.
Streaming now: Crazy Ex-Girlfriend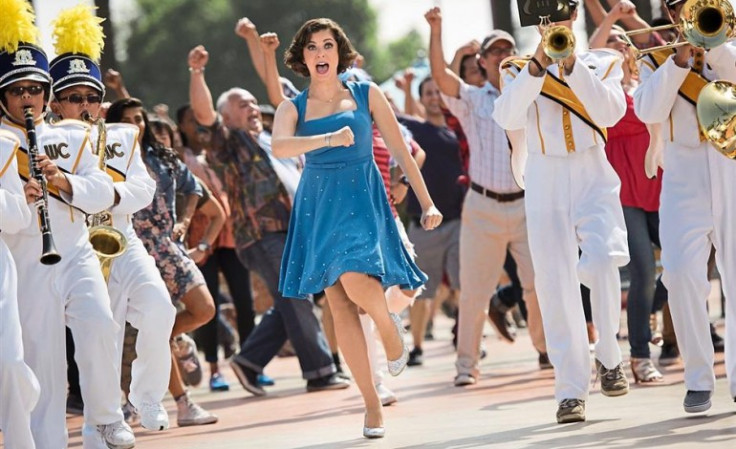 Landing on Netflix US on 30 June, comedy series Crazy Ex-Girlfriend focuses on Rebecca Bunch, who works as a lawyer for a prestigious law firm in New York. Thanks to her high-profile job, many people think she leads an enviable life. However, Rebecca has actually always suffered from anxiety and depression; which leads her to heavily self-medicate. Her problems are aggravated by her mother, who with her overbearing ways led Rebecca's father to walk away from the family when she was much younger.
While in the city, Rebecca meets her childhood camp sweetheart Josh Chan, which makes her remember the happy times they shared together when she was 16; the last time she actually realises that she was truly happy. However, just as things are looking up Josh announces that he's moving back to his hometown in California so what does Rebecca do? She ups and leaves, telling people it's because she bagged a great new job on the West Coast, but in reality she's hoping to rekindle their relationship.
For more entertainment news follow A-List on Twitter @Alistinsider