Trumbo review: Bryan Cranston is fascinating as legendary Hollywood screenwriter Dalton Trumbo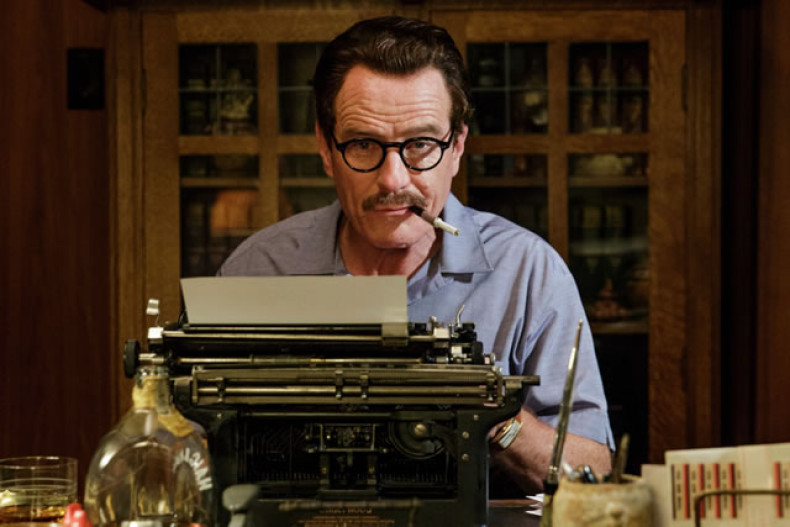 The challenging task of portraying president Lyndon B Johnson in HBO's upcoming All The Way is not enough for Bryan Cranston who has gotten to grips with another meaty role in Trumbo. The actor embodies Dalton Trumbo, the legendary Hollywood screenwriter who was blacklisted in the 1940s for his affiliation with the communist party in the United States.
Those who were immersed in the Hollywood scene decades ago may look back on yesteryear with a warm feeling of nostalgia but Jay Roach's biopic is a stark reminder that even in the land of the rich and famous, all that glitters is not gold. Trumbo, the man, is presented as an all-rounder – the family guy with a successful career and political values. Although it is his particular party allegiance which becomes his downfall.
Along with nine other Hollywood figures, Trumbo is investigated by the House Un-American Activities Committee for his communist stance and faces a possible jail sentence. Through a clever script, writer John McNamara seamlessly conveys what appears to be a sense of Trumbo's true character – rather than give into their bullish tactics, the film legend responds to Congress' line of questioning "in [his] own way", which entails plenty of sarcasm, beating around the bush and reverse psychology making for some standout scenes.
Watch the Trumbo trailer:
Trumbo is no ordinary biopic. Roach does well in transporting the audience back to the golden era of Hollywood through impeccable cinematography – black and white shots, distorted radio sounds and spot-on costumes – while McNamara expertly injects humour into what could have easily become uncomfortable scenes. A drunken Trumbo, erupting into a spiteful rage at his teenage daughter for interrupting his writing session, could have made for an entirely heart-wrenching moment.
Only, the author was slumped in a bath, swigging scotch while writing a new script and delivering some epic one-liners. Trumbo was clearly known for his sense of humour – as his fellow screenwriter Arlen Hird, played by Louis CK, brilliantly put it: "Stop talking as if everything you say is going to be chiselled into stone."
Trumbo was certainly a confident man with an unrelenting work ethic. However, his drive was both a gift and a curse following his release from prison. Although he initially struggled to get work, the father-of-three came up with the genius idea of using different aliases to publish his work, which is the period in which he writes the screenplay for Hollywood classics Spartacus and Exodus. The offers were coming in thick and fast but just as quickly, Trumbo was becoming self-absorbed, angrier and aggressive.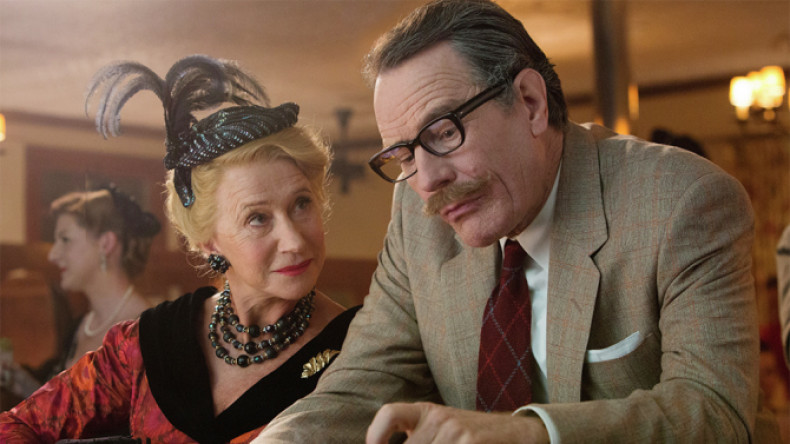 Cranston is certainly unforgettable but Trumbo is by no means a one-man show. Dame Helen Mirren, albeit in a small role, steals every scene as Hedda Hopper, the famous gossip columnist hellbent on exposing the Hollywood 10 as communists. Mirren gives a slick performance of the journalist, who incredibly switches personas from sweet-as-pie to acid-tongued. Funnyman John Goodman breezes in sporadically in the second-half of Trumbo but is always a show-stopper, unleashing a series of crude one-liners when he gets the chance, while Dean O'Gorman puts on a fine performance as Kirk Douglas in his younger days.
Trumbo could have easily become a mundane biopic about a screen legend whom the younger generation is probably unaware of but the black humour of the film ensures this problem is evaded. However, the sudden shift between gimmicky comedy in the first half to a more of a darker tone as Trumbo battles against Hollywood for the remainder may feel jolting.
Cranston is remarkable as the iconic screenwriter and "becomes" Dalton Trumbo. It is sure to be a top pick during the 2016 awards season but it could easily go the other way – the Oscars will either celebrate the fine picture or give it a snub. After all, it is exposing the unsavoury side of Tinseltown, which many would most likely prefer to leave in the past.
Biopic about the life of Hollywood screenwriter Dalton Trumbo who was blacklisted in the 1940s for communism