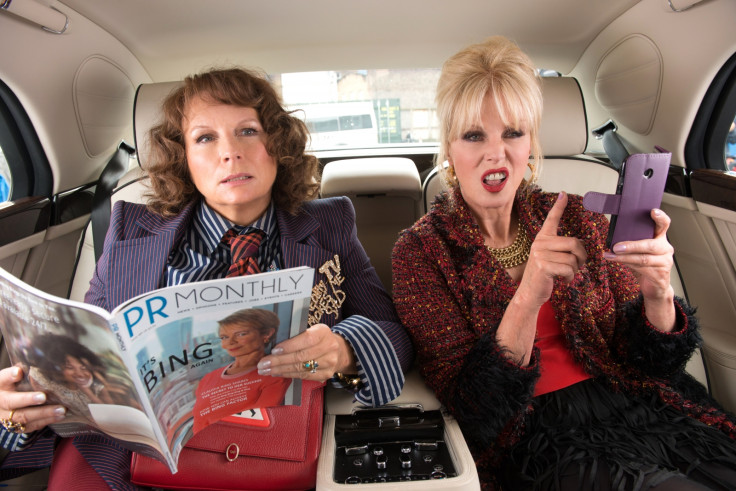 It's almost upon us, sweeties! Absolutely Fabulous: The Movie is finally released in UK cinemas on Friday (1 July) and to get you all prepared to watch the beloved BBC series continue on the big screen, IBTimes UK have offered up a character guide so those who haven't watched the show can still join in...
Edina 'Eddy' Monsoon (Jennifer Saunders)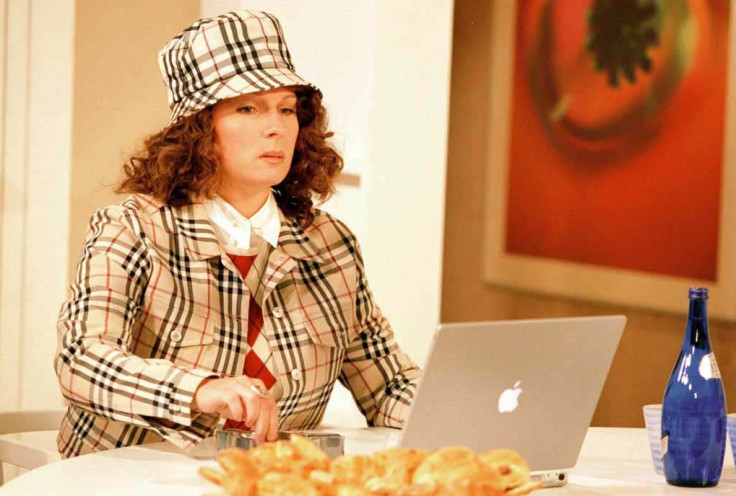 Throughout the show's run, Eddy has acted as the main protagonist, having been born in London and started up her own metropolitan PR company thanks to her passions for the worlds of fashion and celebrity. In the series, she lived with her second child, Saffron, whom she constantly teased, and spends most of her days with her best friend Patsy Stone.

A self-proclaimed Buddhist, Eddy loves all things spiritual and feng shui – but not more than she loves a good Christian Lacroix piece! One of her steady clients throughout the show was Lulu, however their professional relationship became strained towards the end. In later years, this was switched to model Twiggy and Spice Girl Emma Bunton (who pops up in the movie).
Patsy Stone (Joanna Lumley)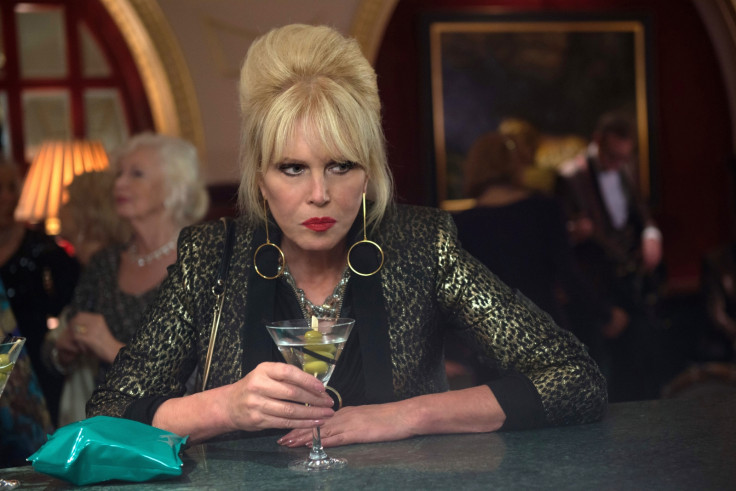 Eddy's friend from childhood, Patsy Stone was also a lead character in the Absolutely Fabulous series. Growing up, her life was tough, with her mother neglecting her and her having to rely on the Monsoon's for food and some kind of normality.
Now an adult, she's often outrageous and more than a little vain, a woman who drinks and smokes heavily. A former fashion model and 'actress', she then went on to work as a fashion director with a fashion magazine after sleeping with the publisher. Later, she was an employee at Jeremy's however, an exclusive High Street fashion store with several celebrity clients.
Unlike Eddy, Patsy's age is never divulged, however she refers to herself between 39 and 43. In one episode, viewers can glimpse her passport and it states that she was born in 1919... but something tells us that might have just been a joke of course...
Saffron 'Saffy' Monsoon (Julia Sawalha)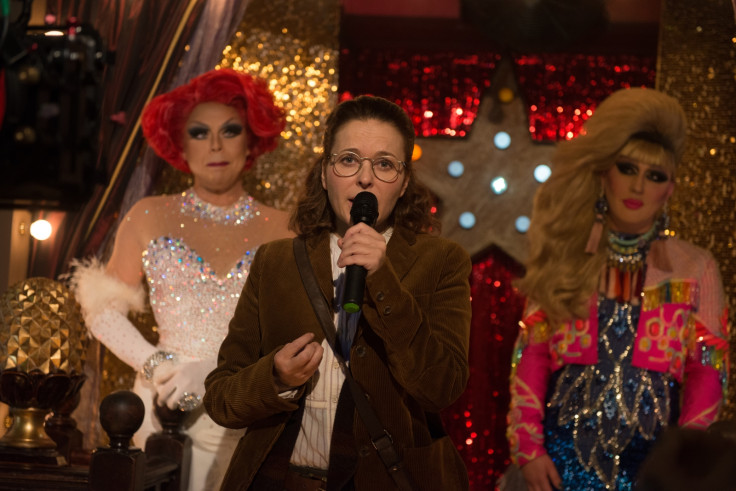 Saffron, aka Saffy, is Eddy's only daughter and second child after her son, Serge – however the two have different fathers. In certain flashbacks, it's depicted that Eddy intended to have Saffron adopted immediately after her birth and according to Patsy, they tried to abandon her on many occasions but to no avail. In the series, Eddy usually refers to her as "sweetie", "darling", "sweetie-darling" or even "little budgerigar" but she relentlessly picks on her and laments the fact that her daughter can't seem to get a boyfriend.
Despite often being the voice of reason in the Monsoon household, towards the end of the show, Saffron was actually sentenced to two years in prison after she was caught providing fake passports to asylum seekers. Don't worry however, she's out now and very much a part of Absolutely Fabulous: The Movie.
Bubble (Jane Horrocks)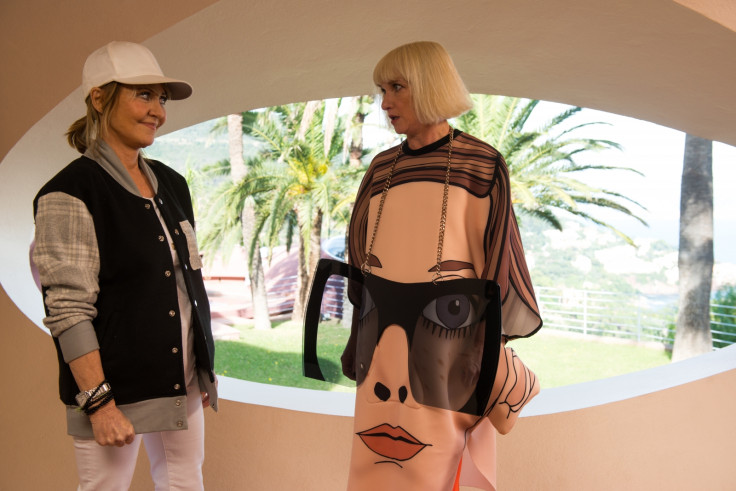 In both the series and the film, Jane Horrocks plays Bubble, Eddy's air-headed personal assistant. The same actress also plays her on-screen cousin, Katy Grin, who is largely more successful than her and works as a television presenter.
Magda (Kathy Burke)
Magda can be spotted in the movie, but back in the series she played a significant role in Patsy's career. Back in the series, she is the fast-talking, Cockney-accented former editor who offered Patsy a job in New York with HQ magazine in the third series.
Claudia Bing (Celia Imrie)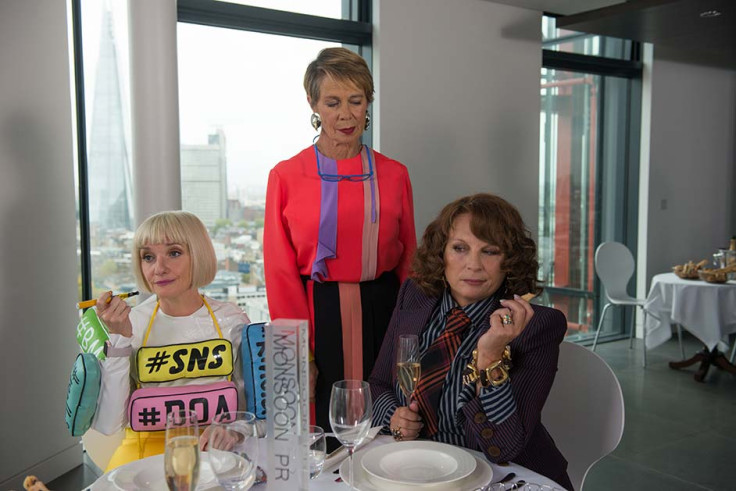 Imrie's Claudia Bing only appeared in a couple of episodes back when the show was on television but she's back in the film as Eddy's arch-rival in the PR world. Sporadically during the show, Eddy was always trying to one-up Claudia during her campaigns, often with an unsuccessful turn-out.
Also keep an eye out for Christopher Ryan who reprises his role as Eddy's ex-husband, Marshall Turtle in the film, June Whitfield as her mother and co-creator of the show itself, Dawn French back as Kathy; a character she first introduced back in the first series.
There won't just be a whole host of returning famous faces either as there's a huge amount of celebrity cameos crammed into the movie too. Game Of Thrones star Gwendoline Christie can be seen in the picture, as can models Suki Waterhouse, Abbey Clancy Lily Cole and Lara Stone. Mad Men's Jon Hamm also has a significant role in the film as does Pitch Perfect's Rebel Wilson. Other faces you can expect to drop by include Stella McCartney, Tinie Tempah, Emma Bunton, Perez Hilton, Chris Colfer, Graham Norton and of course, Kate Moss.
For more entertainment news follow A-List on Twitter @Alistinsider