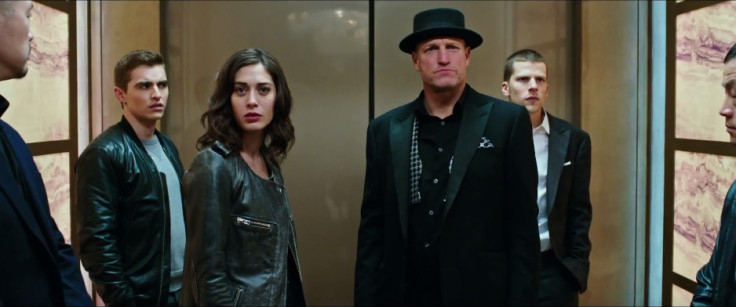 With so much accessible to us these days, it's hard to know when to go out, when to have a quiet night in or when to sit back, accept your fate and binge-watch an entire series of a television show all in one go while scoffing an entire pack of biscuits. So, to try and help you out over the weekend,IBTimes UK have offered up our pick of the best titles on offer in cinemas, on DVD and streaming on either Netflix or Amazon Prime...
Out in cinemas: Now You See Me 2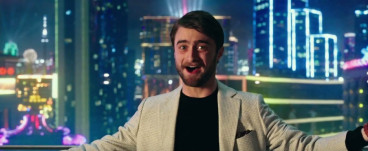 Jesse Eisenberg, Dave Franco and Woody Harrelson return in sequel Now You See Me 2. Familiar faces also reprising their roles in the follow-up include Mark Ruffalo, Morgan Freeman and Michael Caine, only this time, the men on the roster are joined by Lizzy Caplan (instead of Isla Fisher).
Set one year on from when the Horsemen won the public's adoration with their do-gooder tricks that outsmarted the FBI on several occasions, the foursome of illusionists now have their sights set on executing an even bigger, comeback illusion that could potentially expose the unethical practices of tech magnate Walter Mabry (Daniel Radcliffe). Coincidentally however, Mabry just so happens to have his own plans for the elaborate magicians; forcing them to steal a powerful chip that can control all of the world's computers.
At the same time, FBI agent Dylan Rhodes (Ruffalo) hatches his own plan to take down Thaddeus Bradley (Freeman), the man he blames for the death of his father.
DVD & Blu-ray: Hail, Caesar!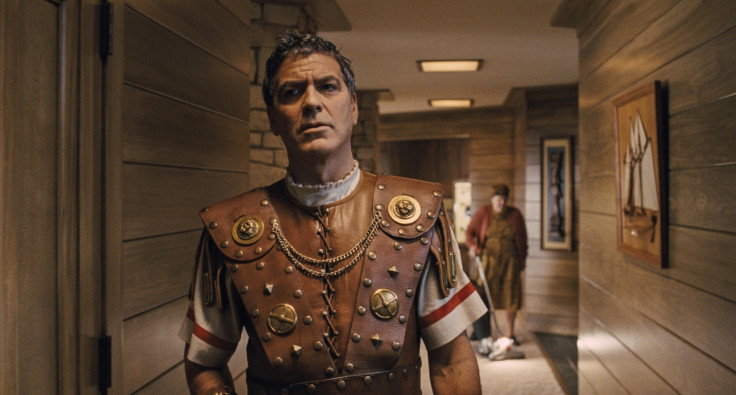 Directed by Ethan and Joel Coen, Hail, Caesar! centres around film studio executive Eddie Mannix (Josh Brolin), who is often tasked in keeping the scandalous behaviour of the stars on set away from the press. It's a job that proves frequently difficult, particularly when there's two relentless reporters sniffing around constantly (both played by Tilda Swinton) and you're juggling a cast that consists of a grumpy director (Ralph Fiennes), sultry synchronised swimmer (Scarlett Johansson), a singing cowboy (Alden Ehrenreich) and a preppy dancer (Channing Tatum).
To make matters even worse, Mannix finds himself in over his head when star of the current movie he's working on, Hail, Caesar! Baird Whitlock (George Clooney) gets kidnapped. The only way they'll be able to get him back and save him? If the studio pays $100,000...
Frances McDormand, Jonah Hill and Veronica Osorio also star.
Hail, Caesar! is currently available on home entertainment in the US. It is released in the UK on both DVD and Blu-ray on 11 July.
Streaming now: Gilmore Girls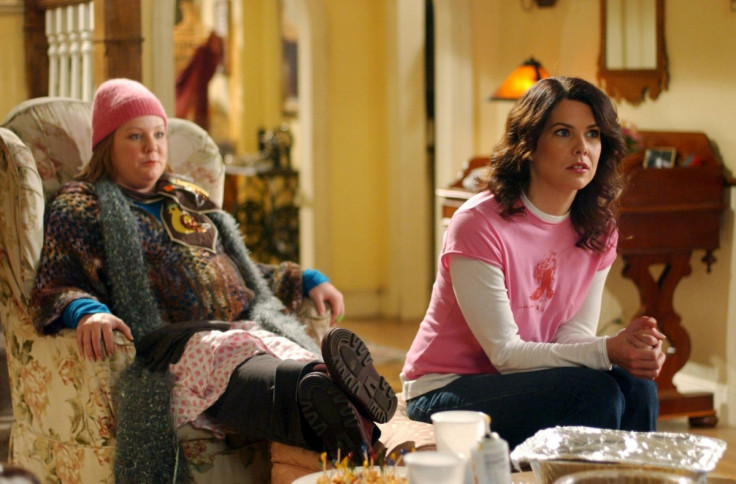 All seven seasons of the hugely popular show Gilmore Girls were uploaded to Netflix UK earlier this month and if you aren't already binge-watching it, then we suggest you start. In case you don't know what it's about, Gilmore Girls revolves around thirty-something single mother Lorelai Gilmore (Lauren Graham) and her teenage daughter Rory (Alexis Bledel) as they navigate life in the small town of Stars Hollow, Connecticut. Melissa McCarthy also stars as Lorelai's good friend Sookie, what more do you need?
It's sweet, funny, thoughtful and wonderfully non-stereotypical too, you're sure to thank us for the encouragement to revisit it, or even to watch it for the very first time. You'll be especially glad when the eagerly-anticipated Netflix revival mini-series lands on the streaming service at sometime this year.
For more entertainment news follow A-List on Twitter @Alistinsider