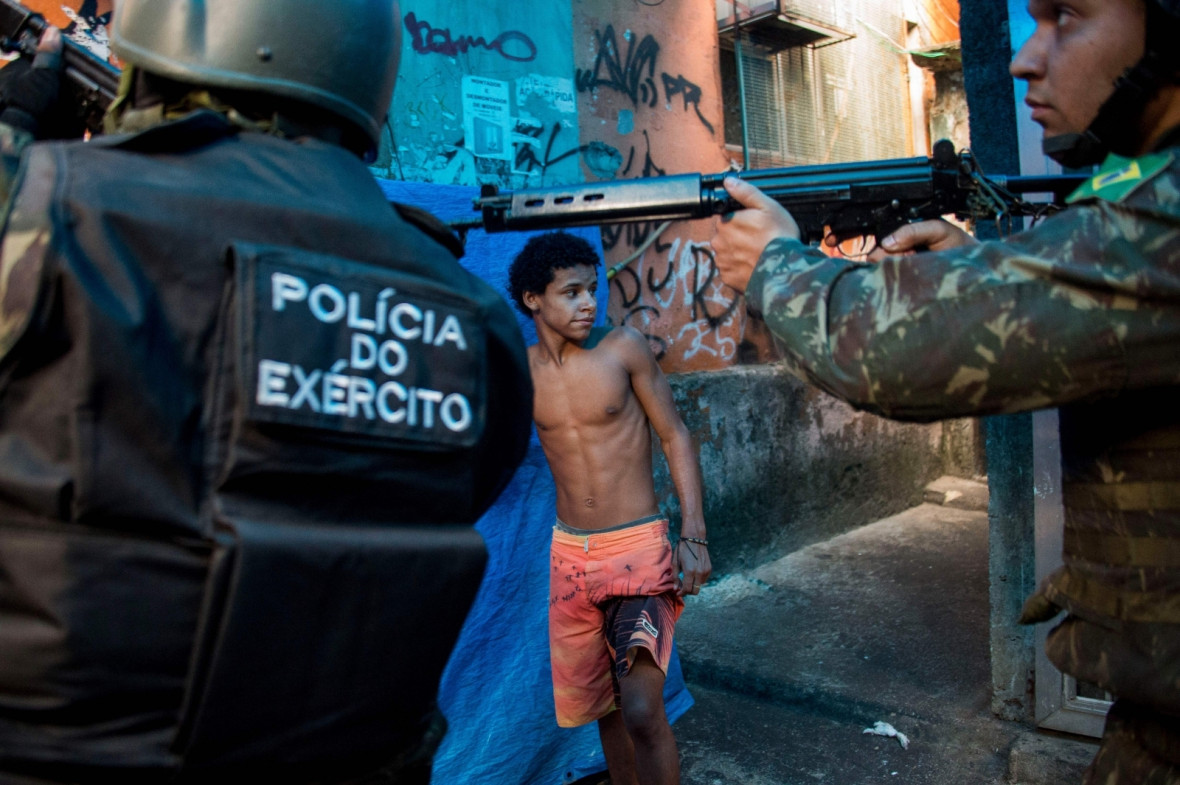 The Brazillian government sent its army into a favela, or slum, to help police tackle violence among heavily armed drug gangs.
Police officers entered Rocinha, in Rio de Janeiro, on the morning of Monday 18 September, trying to arrest rival gang members who invaded the favela on Sunday morning and began fighting for control of drug trafficking in the area. Housing an estimated 70,000 people, Rocinha is believed to be Brazil's largest slum.
Two days before fighting erupted,an audio recording was circulated on WhatsApp warning residents that an invasion would take place. On Sunday morning, rival gangs engaged in a four-hour long gun battle in the streets of the favela, reported the Guardian.
A major highway running close to the shanty town as well as two entrances of a metro station were temporarily closed due to hours-long gun battles and fighting. Schools and health facilities remained closed and authorities urged citizens to remain indoors. "Clashes between traffickers in Rocinha. Officers trying to stabilize region. Avoid the area," Rio's military police said on Twitter earlier in the week.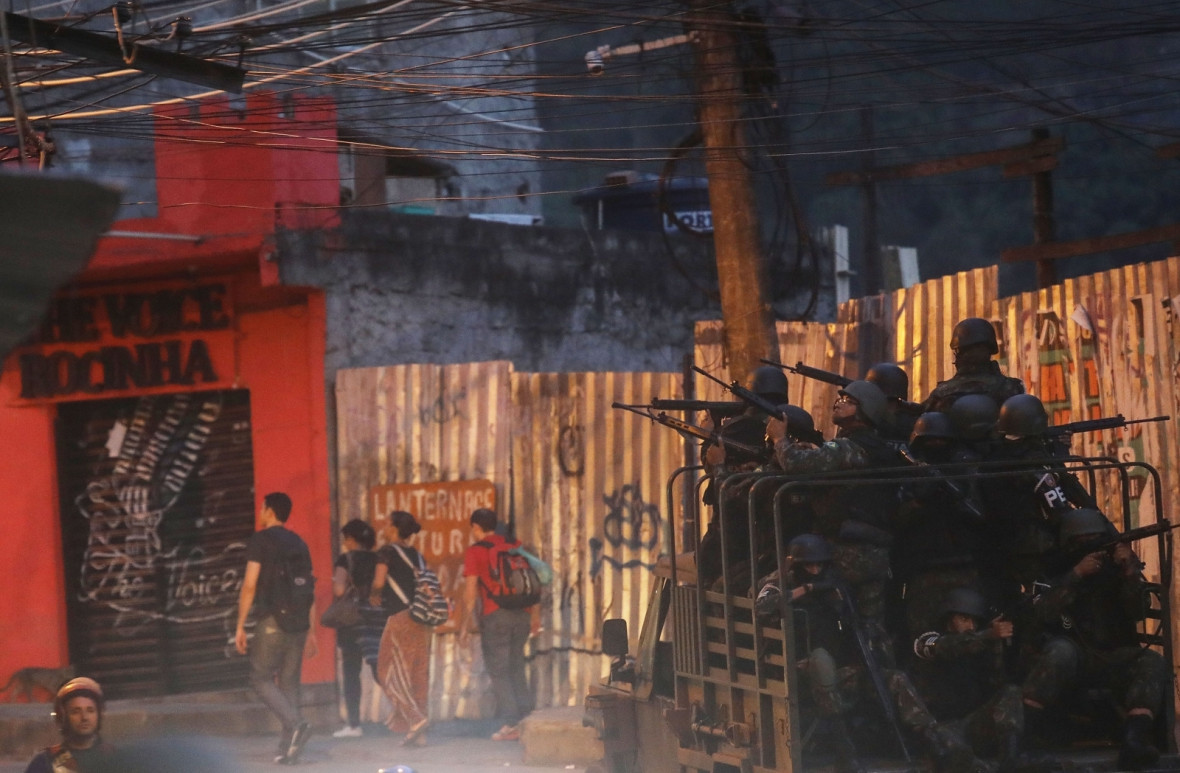 As violence continued to rock the slum throughout the week, Brazil's minister of defence,Raul Jungmann, announced that 950 soldiers and at least ten armoured vehicles would be deployed in the area on Friday, O Globo newspaper reported. Jungmann denied that the government had responded slowly to the crisis.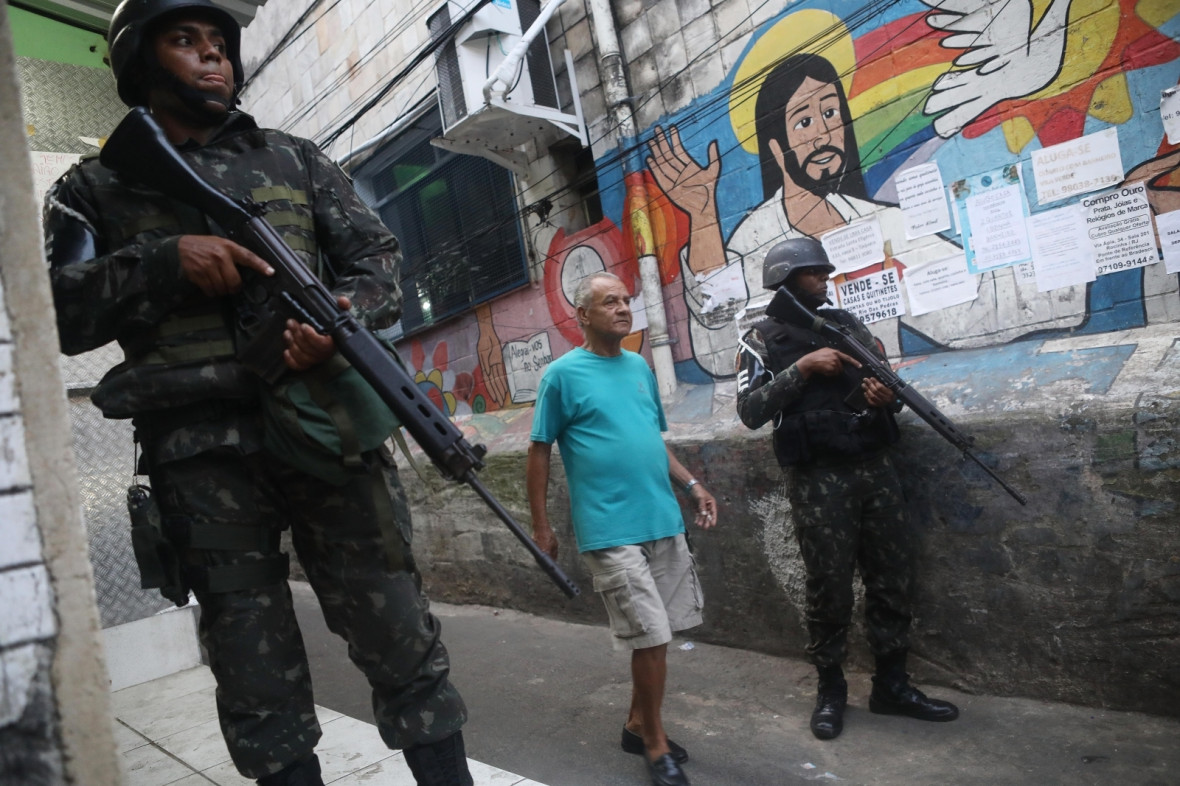 Locals told the BBC that they had not seen such violence in years.
In 2011, the army invaded Rocinha to drive out gang members as part of clean up operations in the country's preparation to host the 2016 Olympics. However, drug traffickers have now returned to the area.