Salvage experts are preparing to raise the wreckage of a ferry that sank off the coast of South Korea nearly three years ago, killing 304 people, most of them children on a school trip. The Sewol was structurally unsound, overloaded and travelling too fast on a turn when it capsized and sank on 16 April 2014.
The vessel now lies at a depth of 44 metres (144 feet) on the bottom of the sea off the island of Jindo, and officials hope to find the last nine missing bodies. Of those killed, 250 were teenagers, many of whom obeyed instructions to remain in their cabins even as crew members were escaping the sinking vessel. Bereaved families have been calling for the ship to be raised. IBTimes UK looks back at the most powerful images of the South Korean Sewol ferry disaster.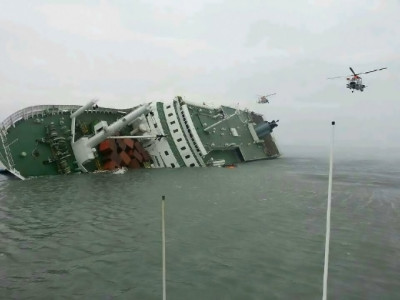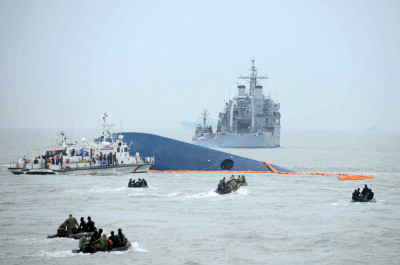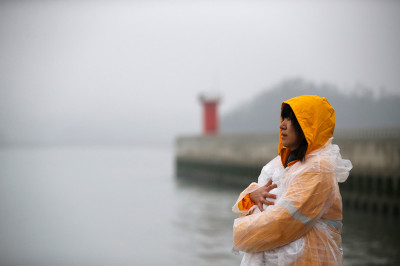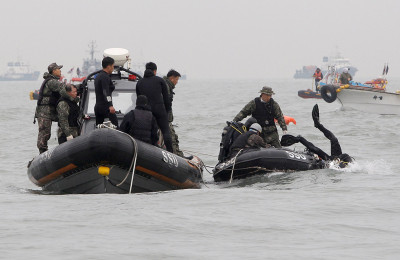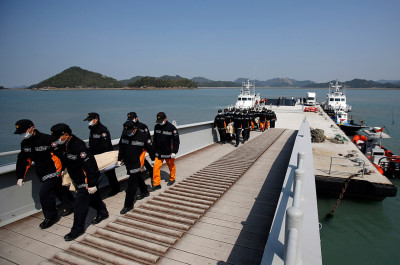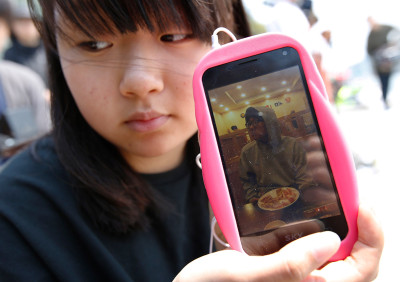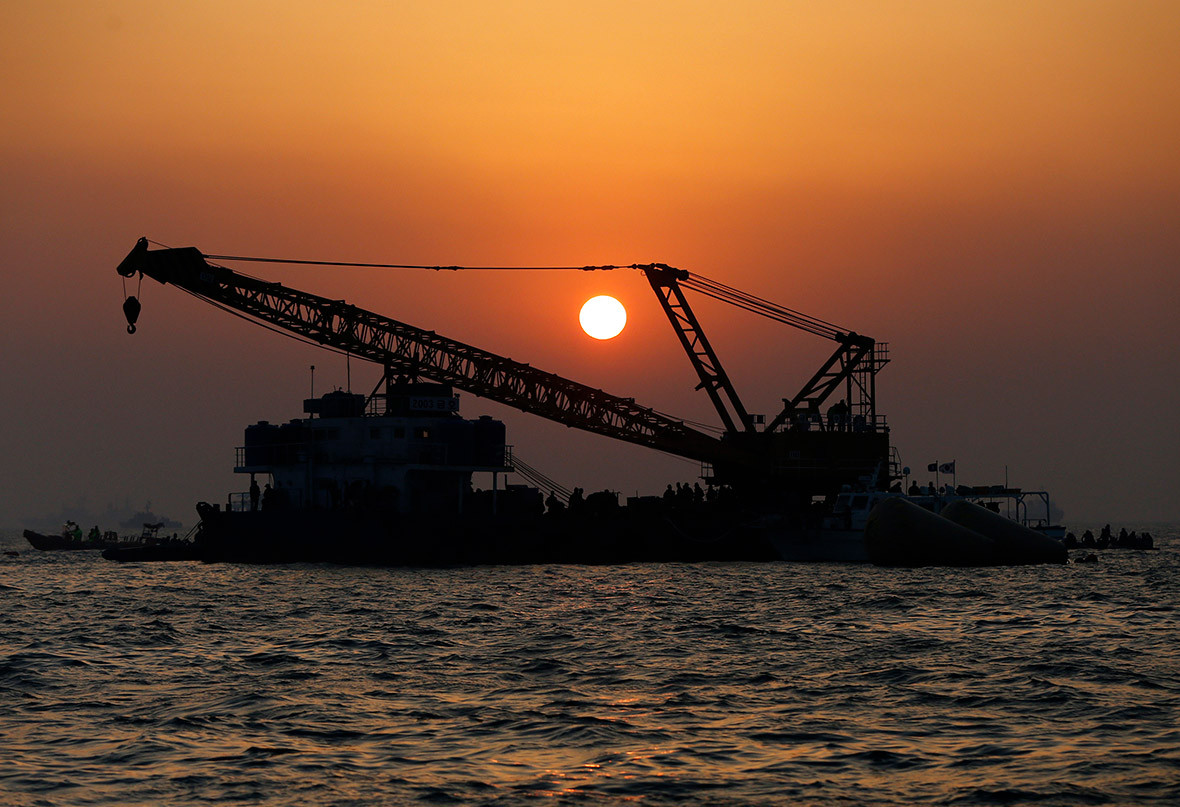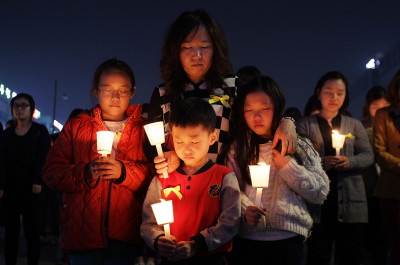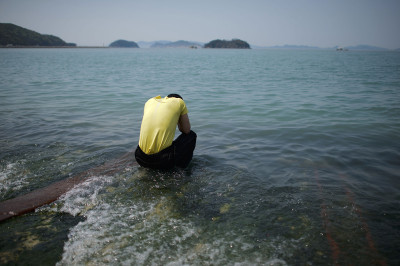 A Chinese salvage company has fitted 33 beams beneath the hull, and the system has been tested with 66 hydraulic jacks raising the hull one metre off the bottom, the Ministry of Oceans and Fisheries said. Divers are inspecting the progress.
"The vessel is slightly tilted and we need to even it out," Lee Cheol-jo, ministry official in charge of the operation, told reporters. If the ship can be levelled, and if the good weather holds, a decision could be made for the salvagers to go ahead and bring the ship up, the ministry said.